Sometimes you a photo of a couple so in love, their smiles so big, that you can not help but smile back at them. They radiate! I fell in love with Emily-Anne and Jen the moment I saw their gorgeous woodland wedding, and I know you are going to adore the details that Edmonton wedding designer Cory Christopher incorporated into the design of their intimate natural wedding ceremony. The bouquets that both brides carried were filled with colour and depth and matched the colours of their ceremony setting perfectly. Fall in love with this wedding and meet the entire Creative Team after the jump!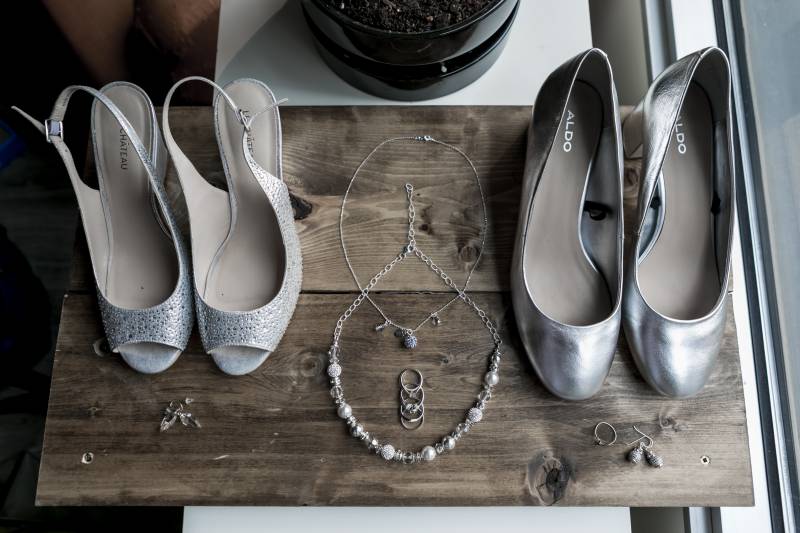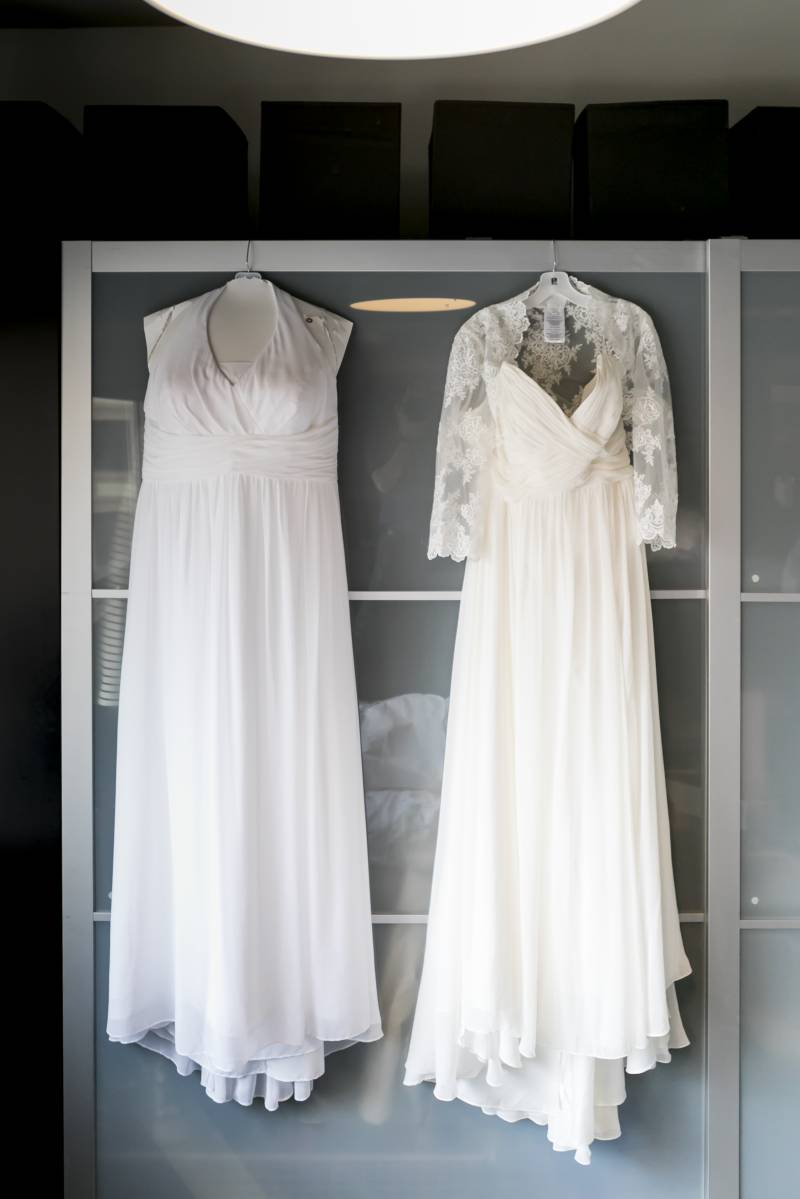 From the photographer:
For Emily-Anne and Jen their lives have taken them across this vast and unforgettable country and it seemed fitting that they should culminate in Alberta. Their intimate gathering of family and friends started with a circular ceremony, a symbolic reminder of how connected their lives have become. To emphasis the Alberta connection, a custom moss art piece of Alberta shared where guests would be seated. Instead of traditional table numbers the couple selected their favourite Alberta cities. Their rustic head table was placed in the middle of the space continuing the circle of family and friends. The overall design balanced the rustic nature of the Old Timers Cabin with softer more elegant components including suspend draping and natural table clothes. Their one pride moment their wedding cake which with colourful layers mimicking the pride flag.