Anyone else get an extra tingling in their toes with they see the word "sparkle" in the description of a wedding? We do! Sparkles have never done any harm to anyone - they add so much magic to a wedding day. Photographed by Megan Maundrell Photography, Justine and Blake said YES! at Enrico Winery in the Cowichan Valley on Vancouver Island, and it was filled with blush garden details that fit seamlessly with the venue.
Justine's gown featured a deep v-neck and a low back, and she topped off her look with a flowing cathedral veil. Blake looked extra smart in his navy blue suit, which is a great colour match with the blush wedding details. This wedding is filled with dips and kisses - hear more from the photographer and meet the entire Creative Team after the jump!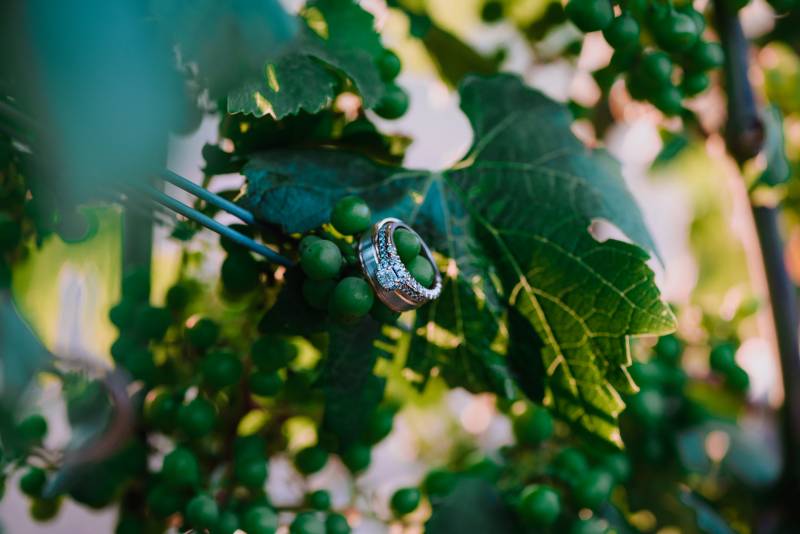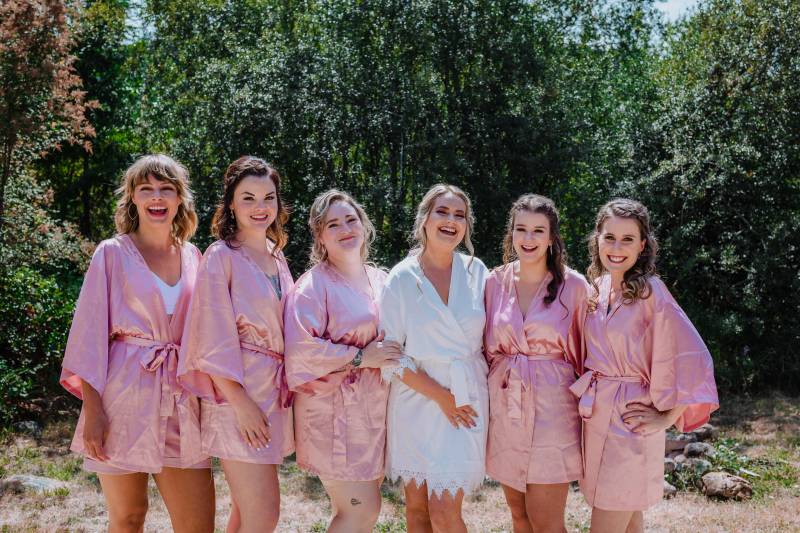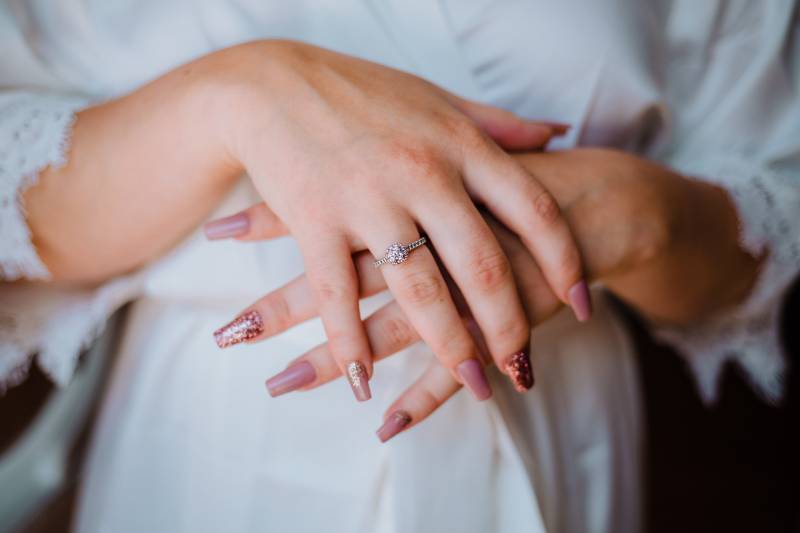 From the photographer:
Blake and Justine were high school sweethearts. After high school the two moved to Vancouver Island to continue their studies. In Blake's vows, he admitted something; shortly after they had started dating, he felt scared. He was fearful that he had met the woman of his dreams too early in life and that they would part as they grew into adulthood. Happily, they grew together, and were ecstatic to tie the knot after 10 years together.