Deep reds, soft blushes, gorgeous views, an incredible day! We are super excited to share Haley and Clinton's rustic real wedding! An authentic Alberta affair in the heart of the Foothills, their wedding day was photographed by Calgary wedding photographer Teller of Tales Photography. With bridesmaids in rich burgundy gowns, and groomsmen in classic vests, this beautiful wedding day could not be any prettier! Hear more from the couple and from the photographer after the jump!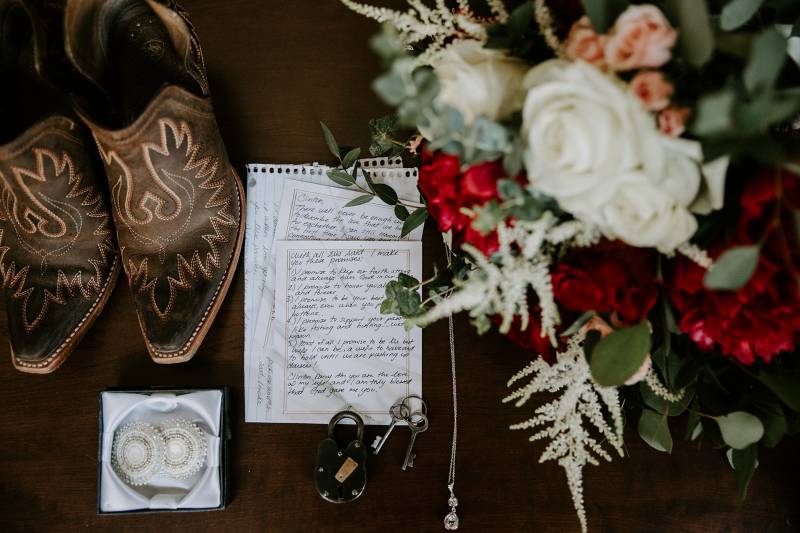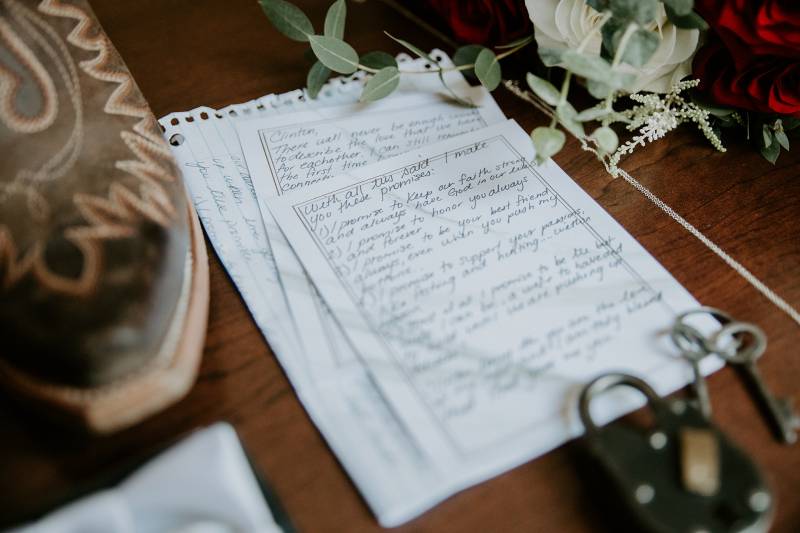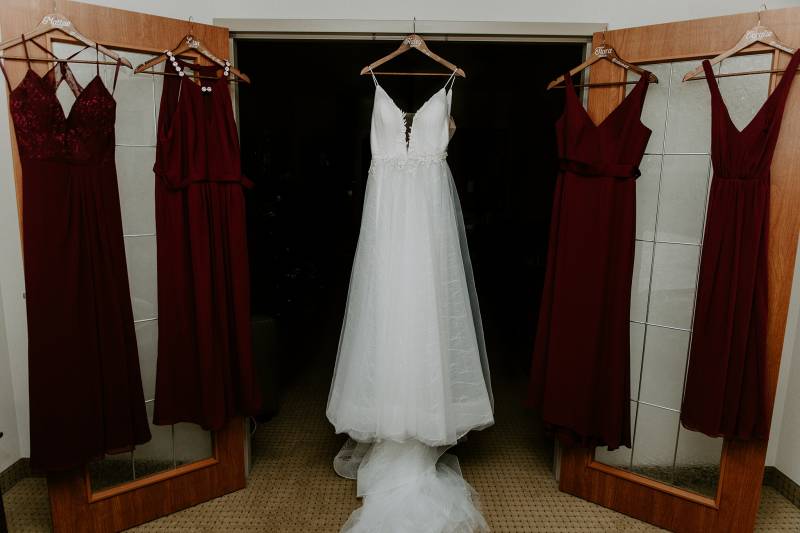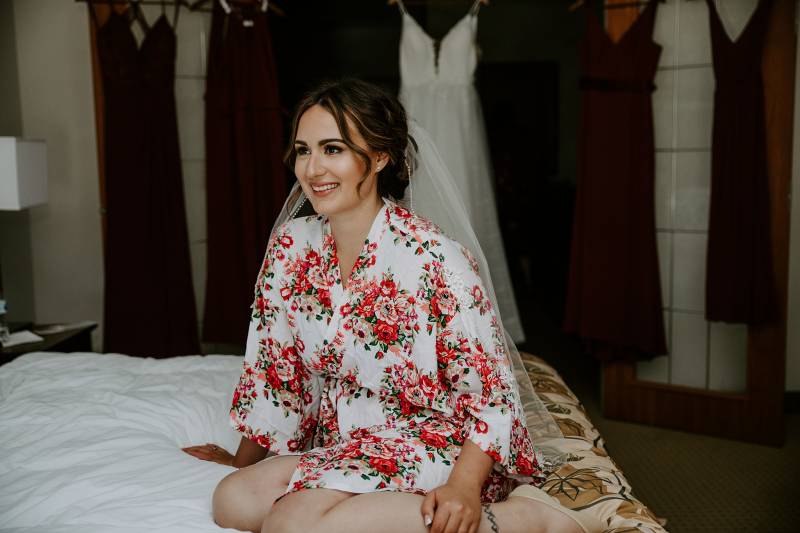 From the couple:
Wedding song, explain choice for song:
Pushing Up Daisies by Brothers Osbourne: we wanted something we hadn't heard of and we both like this band, there are parts we really relate to (for example "you turned a stubborn southern boy into a believer" and we always say "we are in this until we are pushing up daisies"

Your top 3 favorite wedding details (cake, flowers, dress, band, etc.) and why:
Cake and Cake cutting knife! our sister did all the baking for us and made the inspiration come to life and the knife is a one of a kind made for us by a loving family.

Flowers: my flowers were everything I wanted and more for the bouquets and the flowers on the centerpieces were from Costco so it shows that you don't have to spend much to make a centerpiece beautiful.

Table honoring our loved ones: it was really important to us that we remembered and honored our grandparents and honor our parents. we both have strong relationships with our families so we thought that it was important to show that.

Any advice to those that are planning their wedding?
Just have fun. Try not to stress, you don't have to break the bank to make something beautiful. Ask for help.

DONT FORGET TO GIVE THANK YOU CARDS OUT AND ENSURE YOU WRITE OUT WHAT PEOPLE GAVE YOU AS A GIFT!!! People really appreciate this.

Honeymoon:
We went to Cancun and lounged at the Barcelo Maya!
From the photographer:
We got so lucky for Haley and Clinton's country wedding in Olds, Alberta – it was raining almost every day before this, but on this very special day, the sun broke through and it lit up the day. Country weddings are some of our favorite weddings – the laid back, easy-going nature of the day, the welcoming people that feel like you've known forever, and that's exactly how Haley & Clinton's wedding was.