There's no place like home! When you have a family backyard as beautiful as the one Natasha and Kory have, then how can you not plan a rustic romantic backyard wedding? Photographed by Edmonton wedding photographer Carissa Marie Photography, this wedding had all the elements of elegant rustic decor and homey, intimate vibes, where everyone felt like family and the whole day radiated love from start to finish!
Natasha wore a strapless, sweetheart gown with beautiful embroidery, and her bridesmaid's wore flowing gowns in a beautiful robin's egg blue. Kory and his groomsmen looked rustic dapper in vests and bowties, and arrived in a classic vintage car. The couple's rustic decor elements are AMAZING - from the front of the aisle to the ceremony arch, we love all the thought and energy that this couple put into their big day. Hear more from the photographer and meet the entire Creative Team after the jump!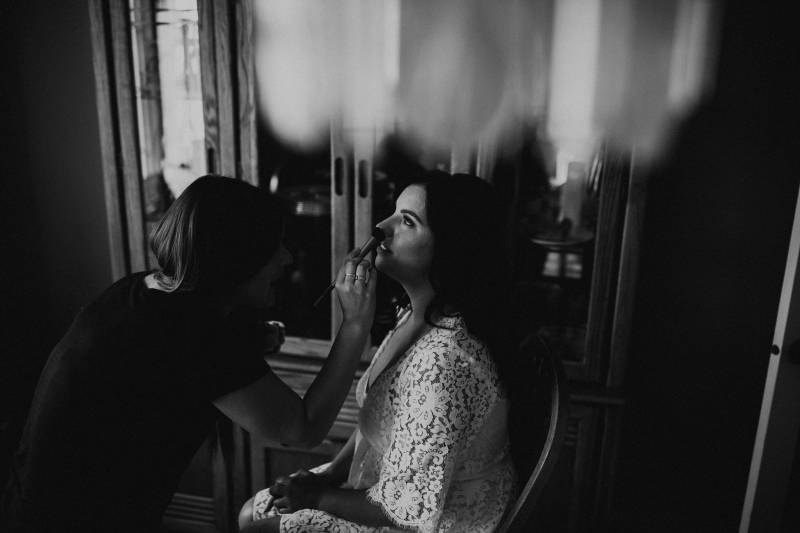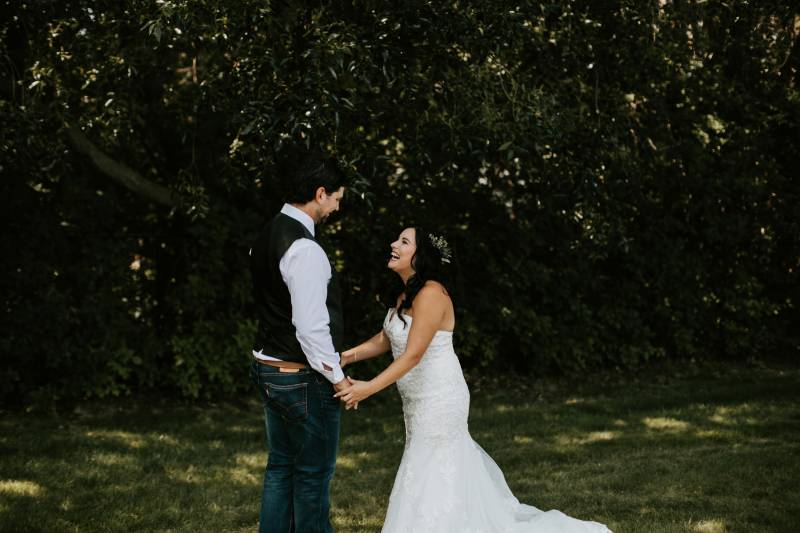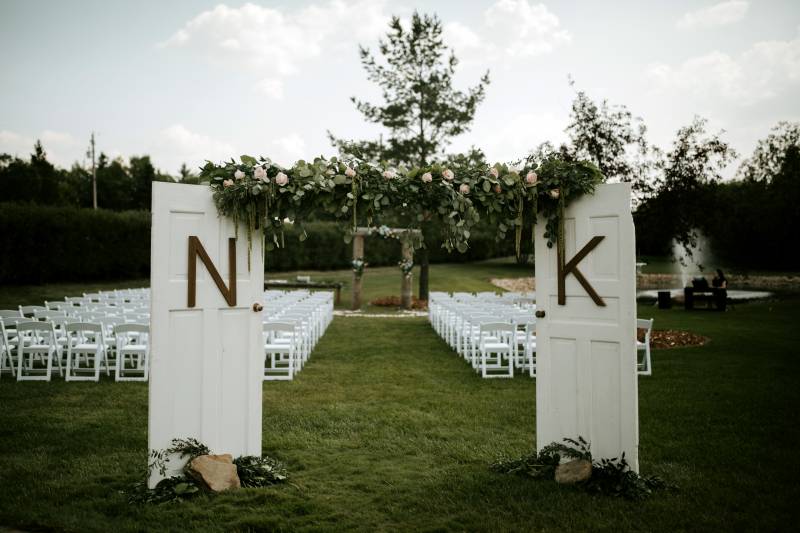 From the photographer:
On July 28th, Natasha and Kory got married in one of the most stunning backyard weddings that I have ever seen, held at the Gora residence but it wasn't the beautiful flowers or fancy table decorations that had me in awe, it was their undeniable, unconditional love for each other.
I am so happy to be their photographer had that privilege of hanging out with their family and friends celebrating all day!
Big thank you to my second Jacinta Daniele Photography, I am so thankful to have had you there with me!