Alberta is a wealth of natural beauty, and every time we see a wedding in a provincial or national park, it takes our breath away. Under a canopy of trees at Big Knife Provincial Park, professional photographers Ashleigh and Cody said "I Do" in front of their closest friends and family. Ashleigh's wedding gown is beyond stunning, a full romantic style with a tiered tulle skirt and an incredible off the shoulder lace bodice. Cody embraced the style of the venue and opted for a casual vest and tie with his favourite blue jeans.
The couple filled their reception with emerald details to match the colours of the woods, and all the rustic touches made for the perfect outdoor wedding in Central Alberta. Hear more from the photographer and meet the entire Creative Team after the jump!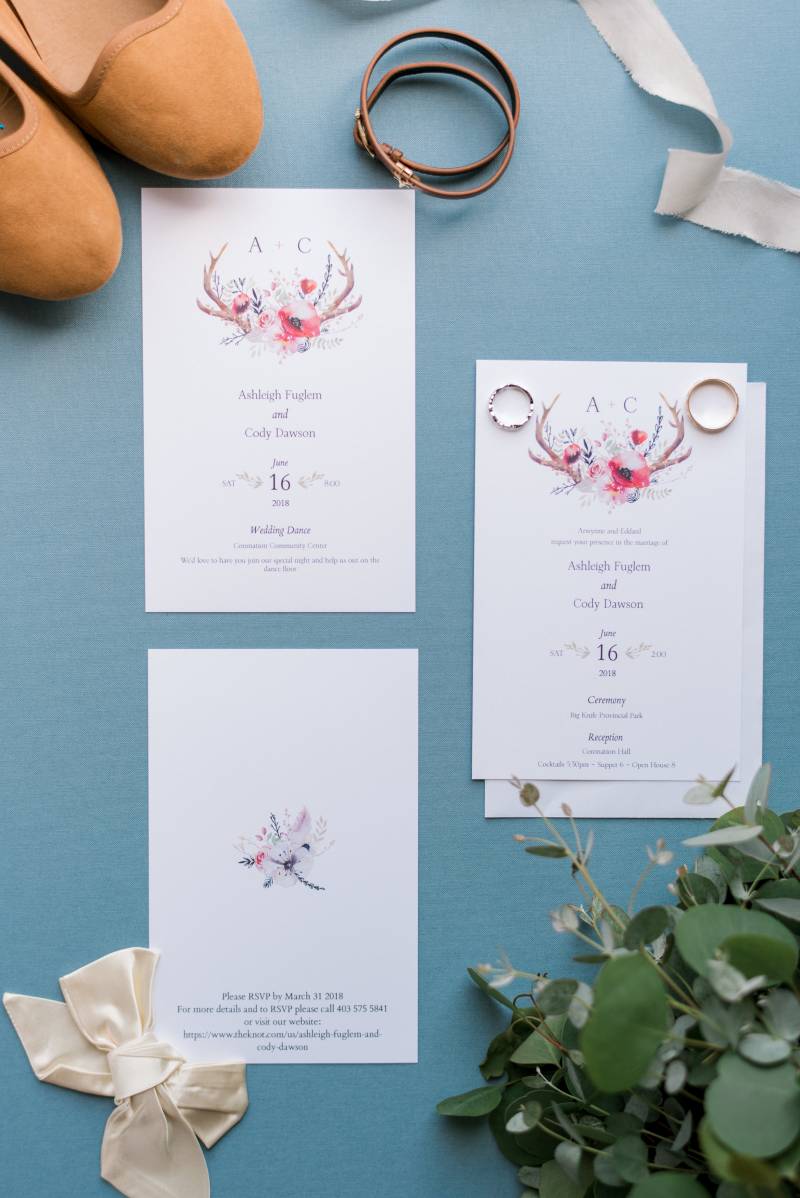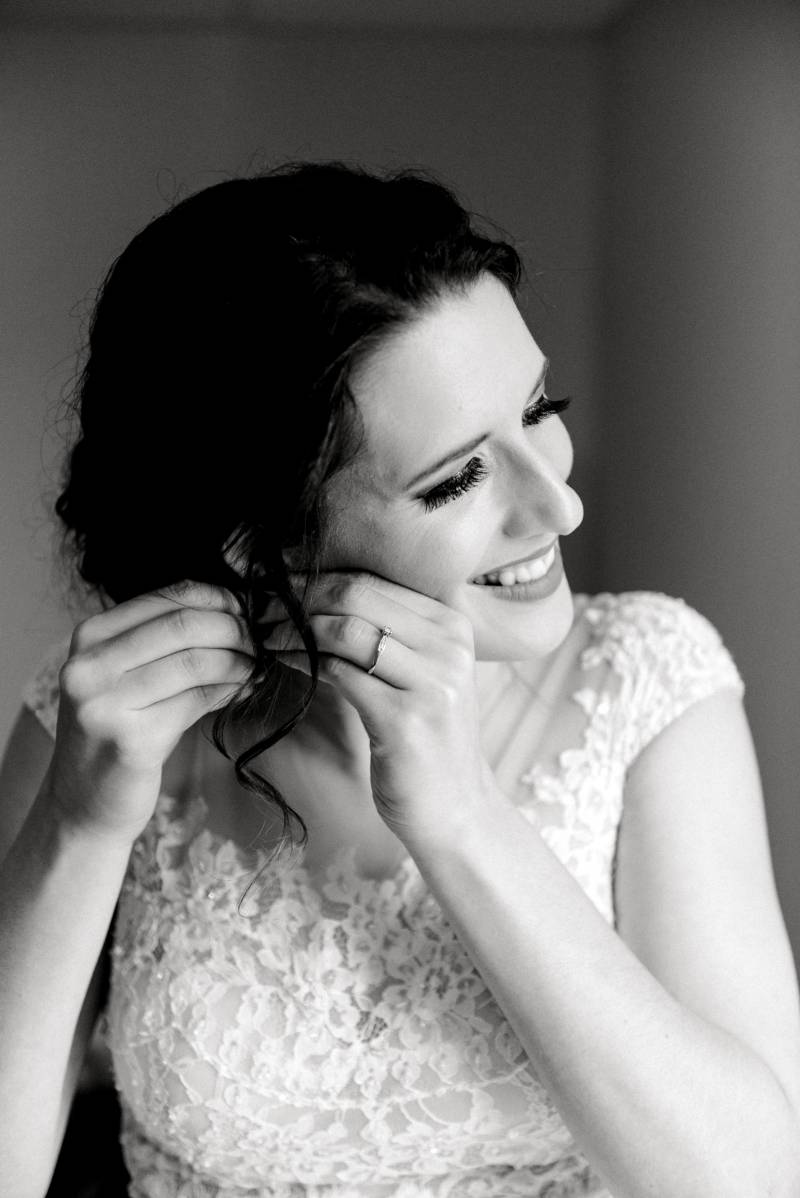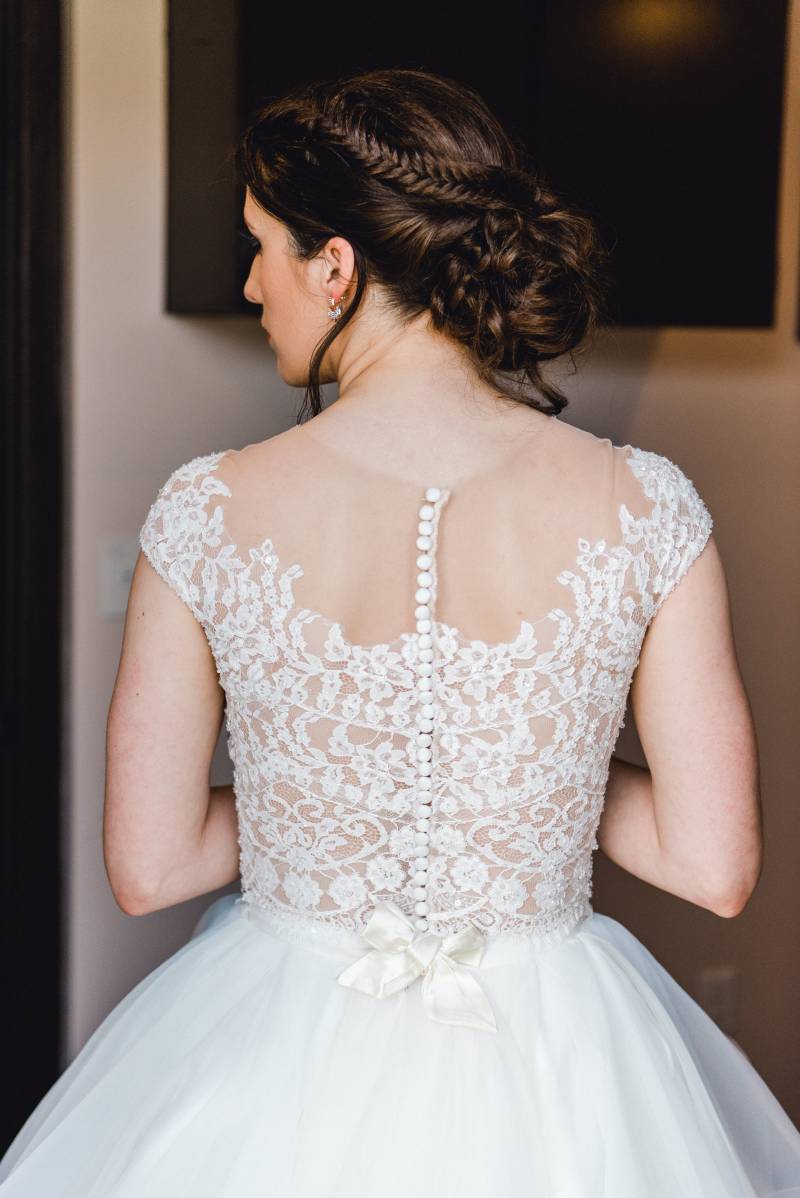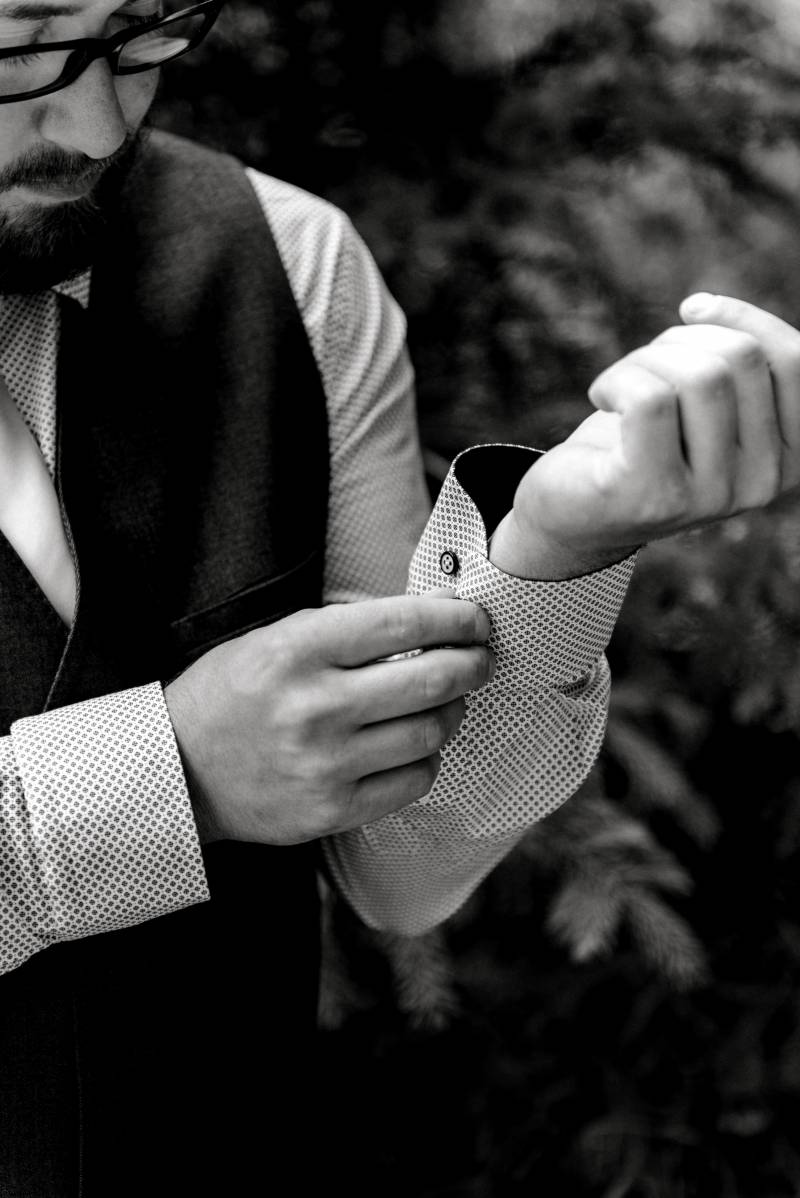 From the photographer:
Photographing any wedding is an honour, but being chosen by another photographer is even a little more special! Ashleigh and Cody are a (now) husband and wife photography team in Central Alberta and their wedding was full of beautiful details and moments throughout the day! They managed to bring all the things they love separately and merge them into the perfect celebration of two becoming one!!