Soft blues and greys make up the colour palette for this intimate spring Rocky Mountain wedding. Photographed by Rocky Mountain wedding photographer Loree Lori Photography, the couple said "I Do" in the iconic St. Mary's Church in Banff, Alberta and held their elegant reception in the castle in the mountains, the Fairmont Banff Springs Hotel. Highlights that our hearts are loving include the bride's customized wedding gown, the bridesmaid's in their robin's egg blue dresses, and the sweet details from nature that make up the design and decor done by Rocky Mountain Weddings. Hear more from the bride and meet the entire Creative Team after the jump!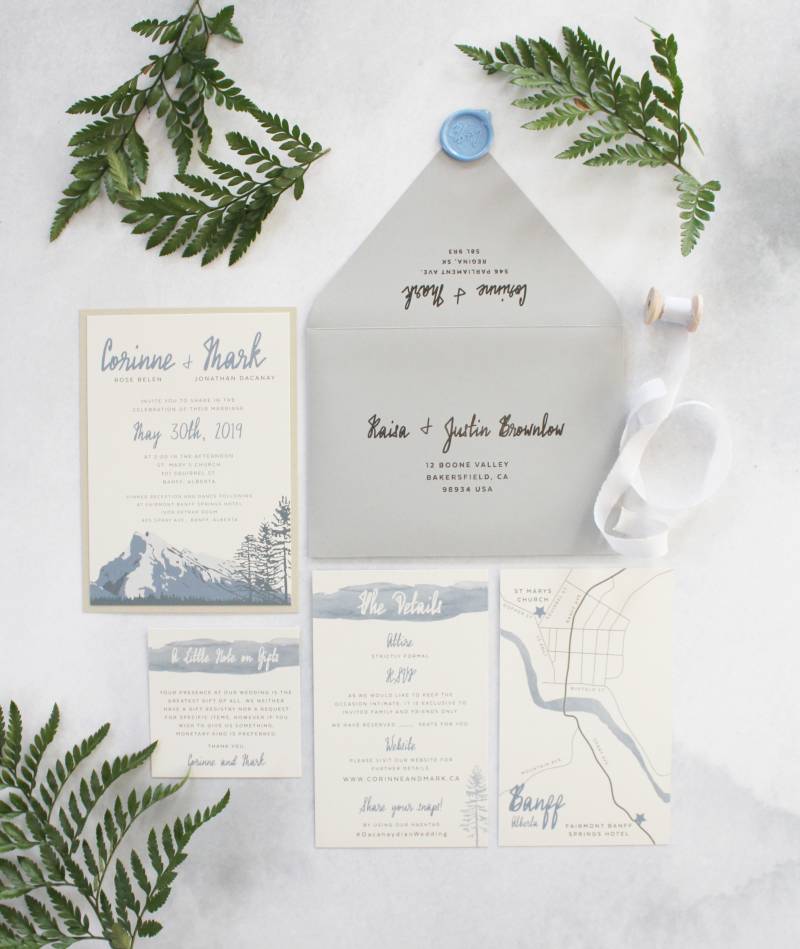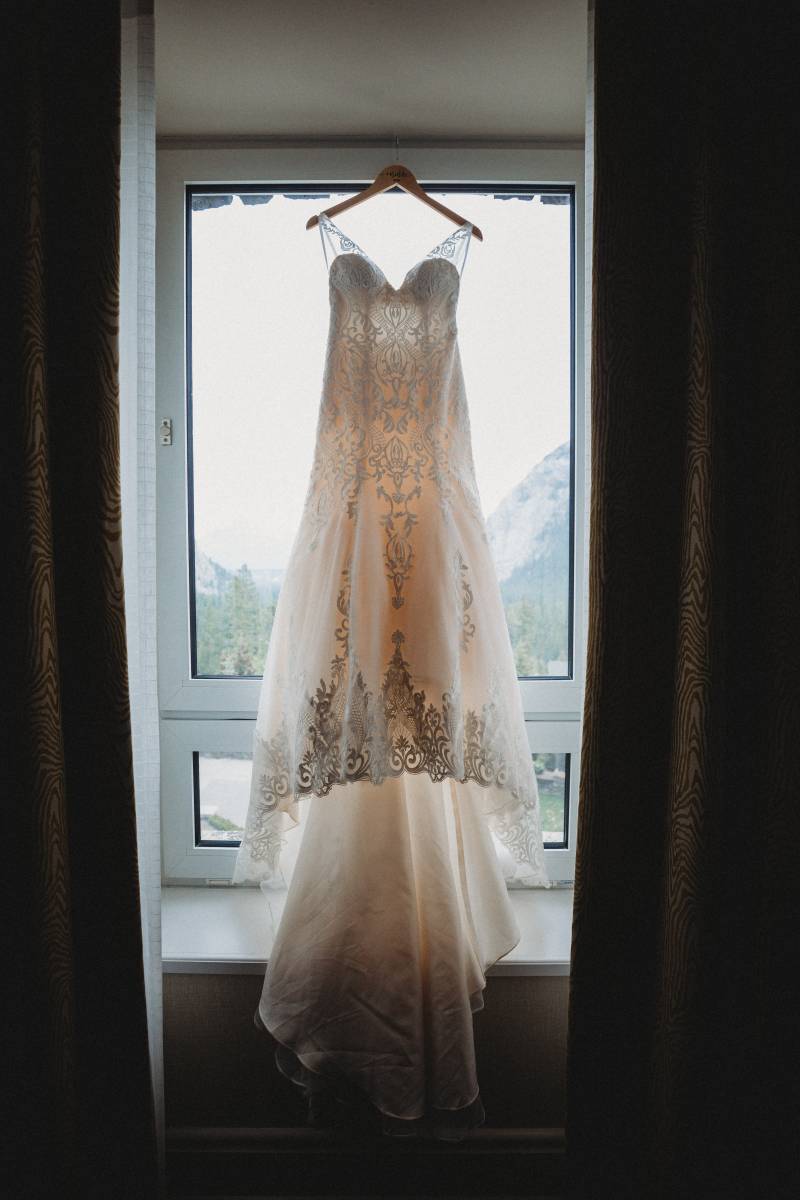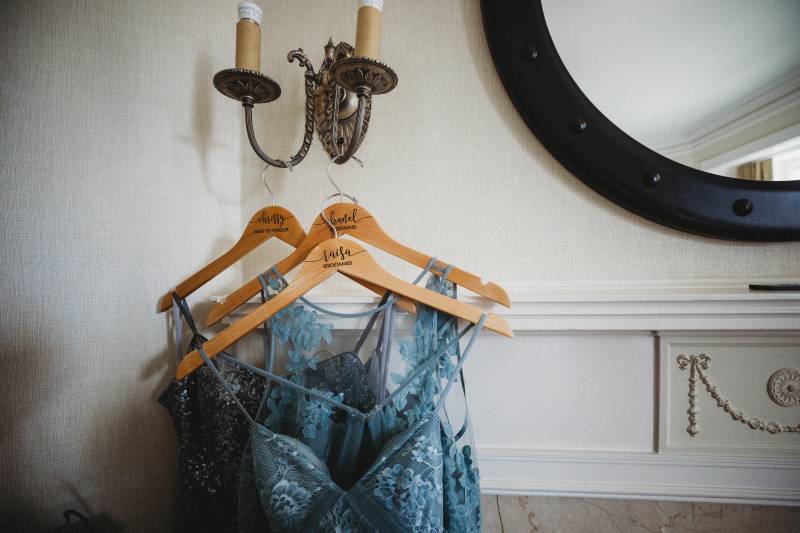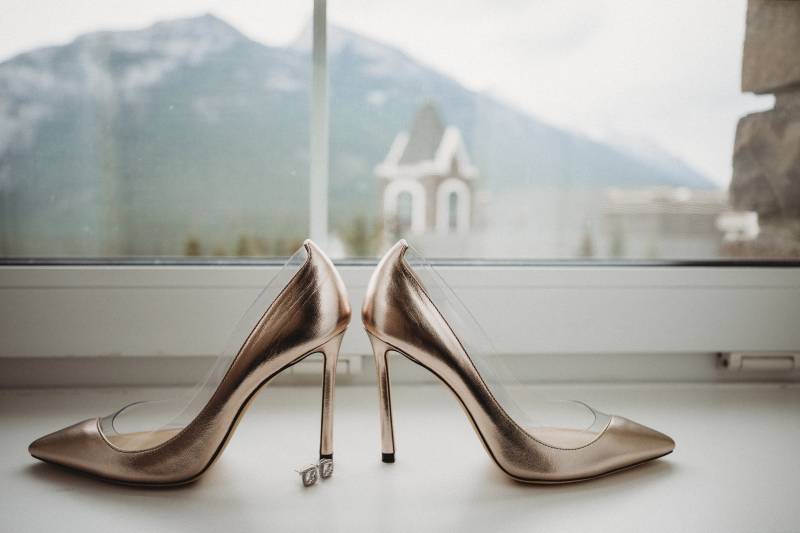 From the bride:
We had an intimate spring wedding in the same place we got engaged - Banff. Our wedding theme was slate blue, soft tones and greens. Our ceremony was held in a beautiful brick-wall chapel in the heart of town with a majestic view of the mountains.

Loree Lori really knew where the best spots were to take amazing photographs. We did our photoshoot in two beautiful spots, first one with just the two of us overlooking Fairmont Banff Springs or "the castle". The other was by Lake Minewankka with our bridal party. The dusty blue colour of my bridesmaids' dresses and the grays of our groomsmen's coats all blended in the dreamy, serene background of the rocky mountains and lake.

We had our reception in a little hall in the castle with a view of the Rockies through the vintage glass windows which was gorgeous enough even with our simplest decor, arranged by Julie from Rocky Mountain Weddings.

It was certainly a day to remember. Surrounded by our closest friends and family, we could not have asked for more. There was something about seeing everyone smiling, laughing and dancing the night away to the lively music played by the New Soul Duo band that gave our hearts profound satisfaction, and at that moment, we knew we did something special. Everything was just right. Everything was perfect.