Summer is right around the corner, and this gorgeous rustic summer wedding is the perfect eye candy to get us even more excited about Alberta's most spectacular season! A tented wedding filled with twinkle lights, photographed by wedding photographer Janelle Dudzic Photography, highlights that our hearts are loving include the wood arch that served as a super sweet ceremony backdrop, the flowing blue bridesmaids dresses and the gorgeous cathedral veil that the bride paired with her gown. Hear more from the couple and meet the entire Creative Team after the jump!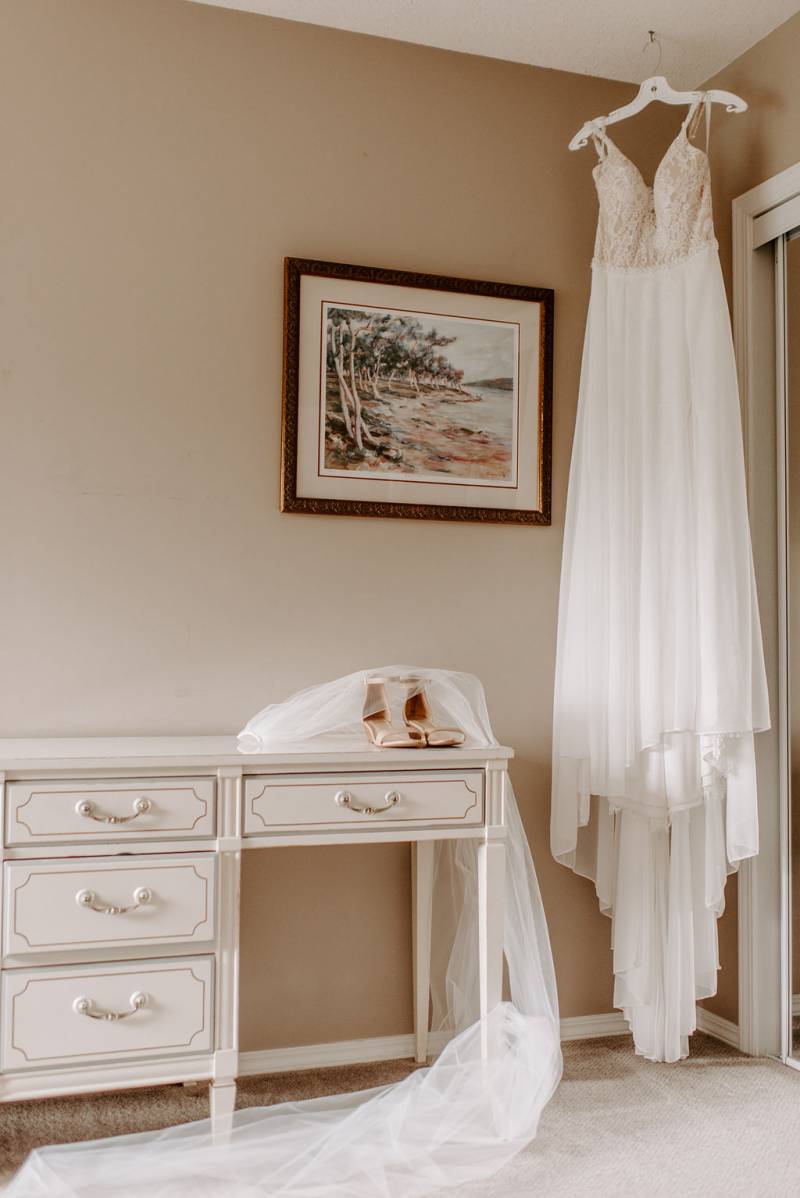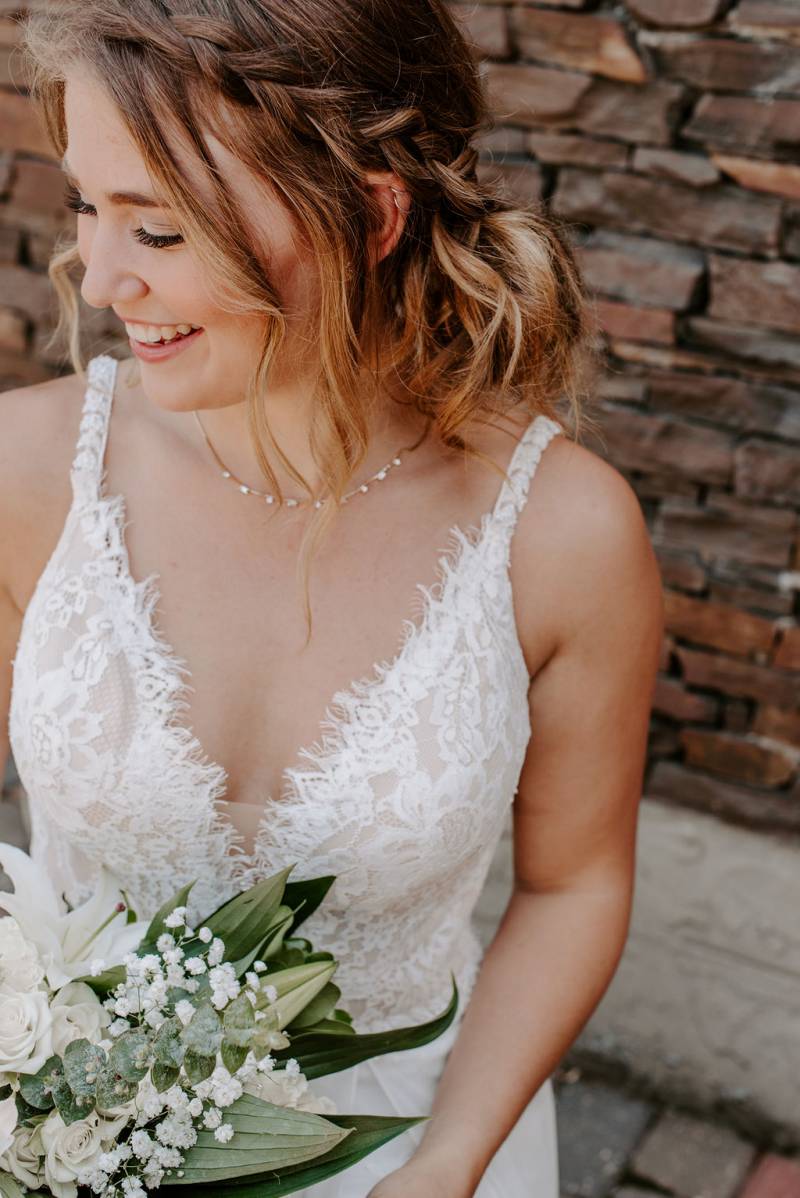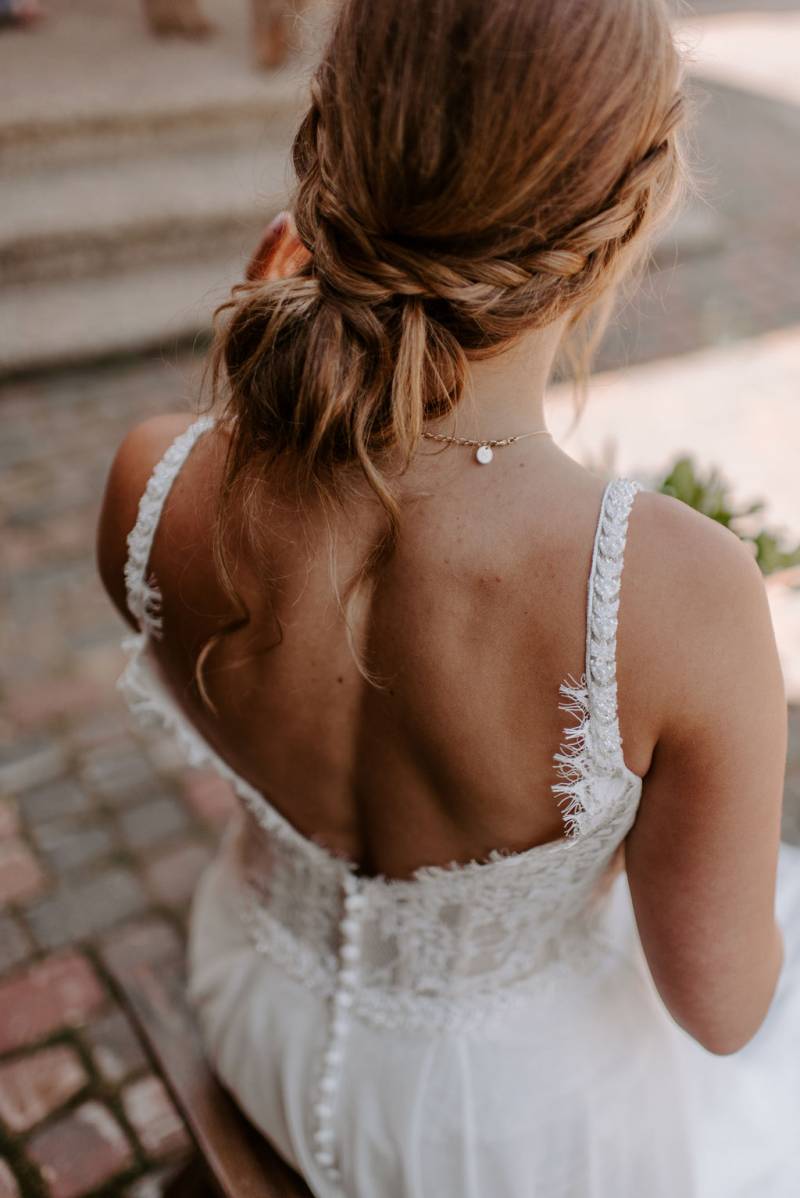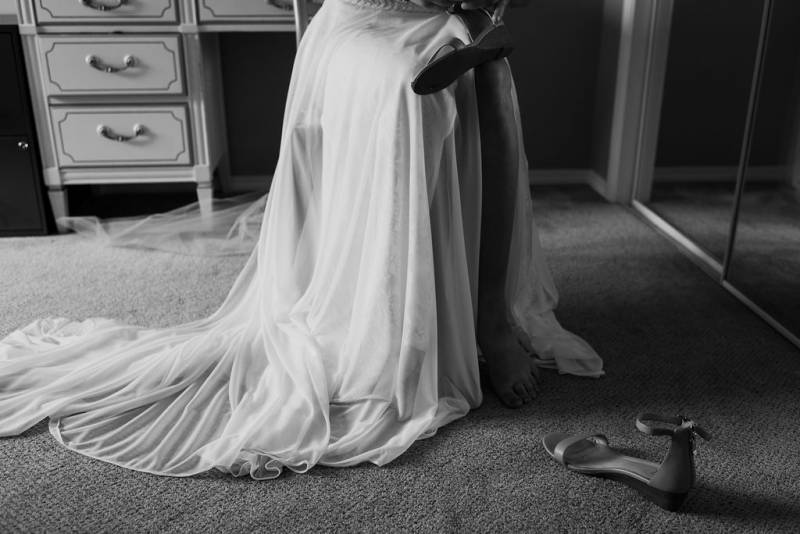 From the couple:
Saying our own vows during the ceremony, this has and always will be my favourite part at other people's weddings and it was so amazing to get to have that moment for ourselves with all of our friends and family watching. I (Amy) sobbed like a baby during my vows, but we got some laughs and lightened the tension and I still get compliments now months later that it was the most touching ceremony to watch and I think we made a lot of people in the audience cry!

We had an outdoor reception under a big tent, and there was a moment in the night where I walked away from the tent and looked back into it. It was dark all around but the lights were on in the tent and the music was playing and people were visiting and the dance floor was absolutely packed. It was so surreal to look in on our wedding like that from the outside and realize that everyone was there to celebrate us and everyone seemed to just be having the absolute best time... It felt like a movie it was so beautiful, I could hardly believe that we had such a perfect wedding.

Right after the ceremony after we had walked back down the aisle and through the doors Riley had built. We stopped behind Riley's parents house and all the pressure was off after the ceremony was over and the vows were said and we had the sweetest moments just sharing hugs and laughs with our families and bridal parties... It's really special to get to share that with all the people that you love.

Millionaire by Chris Stapleton was our first dance song. We both really love country music and this song just spoke to us and felt romantic enough but not too cheesy! Riley and I both really wanted to have that moment during our first dance where we could share a minute just between the two of us to reflect on the day and chat and slow dance and this song was the perfect fit for that.

We tried to be a bit frugal and do a lot of it ourselves! Desserts and flowers both came from Costco, we had a family member DJ off of a playlist on my phone, we didn't do wedding favors, and the ceremony was also held at my in-law's place. We had such a good experience doing it this way and I wouldn't have had it any other way.