A wedding planner can coordinate your wedding day, make spreadsheets and checklists and organize your vendors. An amazing wedding planner connects with you, hears and sees your vision for your wedding day, and connects with the emotional parts of your day that are the most important. An amazing wedding planner feels as much excitement, pride and love for the success of your wedding as you do - they aren't just there to tick off To Do items! Cathy MacRae and the team at Calgary wedding planners Creative Wedding Planning & Design offers absolutely custom wedding planning services, and prioritize the emotional elements as well as the logistical elements that are so crucial to your wedding. We are so excited to feature Samantha and Ian's wedding, designed and planned by Cathy and her team, on the blog today! A beautiful example about this team connected with the couple, and created a breathtaking wedding without sacrificing any details. Hear more from Cathy below and hear from Samantha and meet the entire Creative Team after the jump!
From Cathy MacRae, Lead Event Choreographer and Wedding Event Designer of Creative Weddings Planning & Design
Planning a wedding can be a wonderful an amazing experience, but it can also be extremely hard, especially when the bride or groom has lost a parent. In this case, our bride had lost both of her parents. Samantha was fortunate to have a huge support system with her sisters and her future in-laws, which made things much better, but this is an occurrence we've dealt with often. Under these challenging circumstances, we try to provide our couples with a little more TLC and guidance throughout the planning process in order to make sure their loved ones are felt and represented that day in a way that makes our couple feel comfortable and supported. This weddings was also a bit of a challenge because our couple lived up in Drayton Valley and were getting married in Lake Louise. There were limited occasions for a face to face meeting, but working with couples planning a wedding long distance is something we specialize in. Through phone, email, Skype and other means of communication, we can work with our couples each and every step of the way to make sure they have the wedding they envision and quality vendors they can rely on and trust, making the planning experience easier to deal with. This was an amazing wedding with a focus on family. It was an honour to work with Samantha and Ian throughout the planning process, and I'm so glad they loved each and every aspect of their day!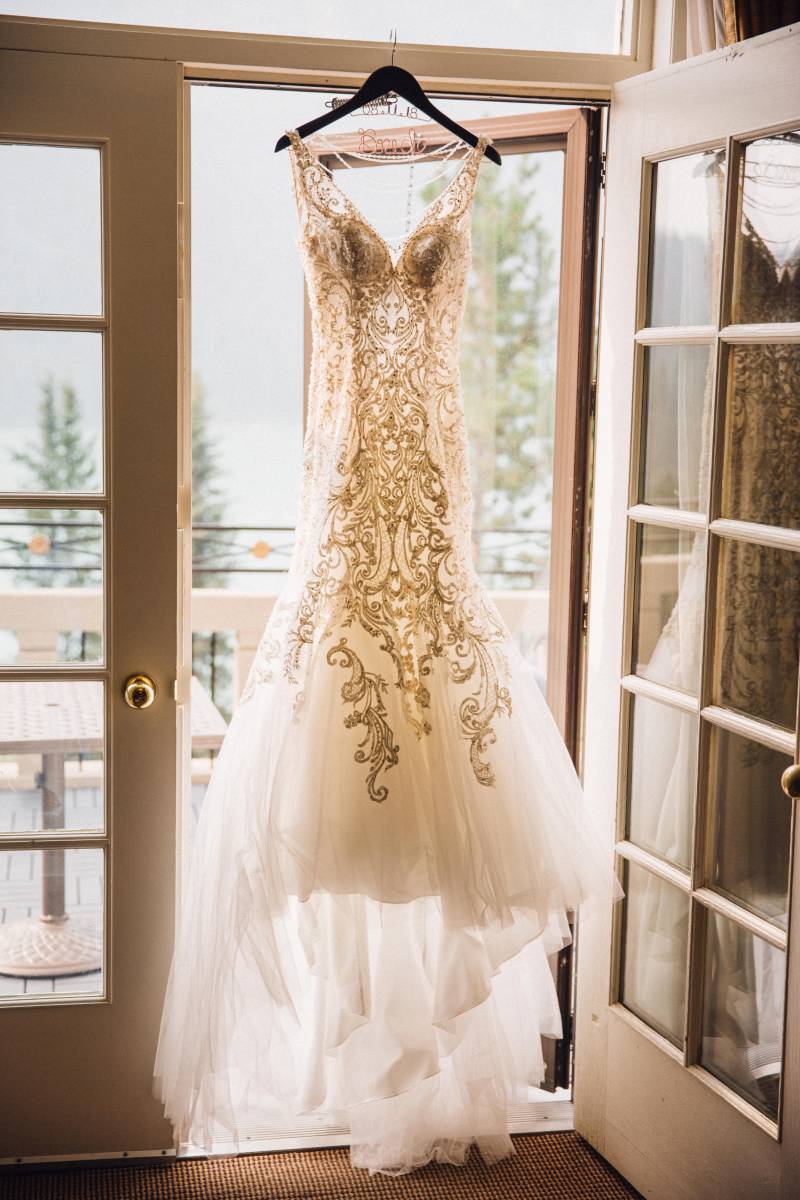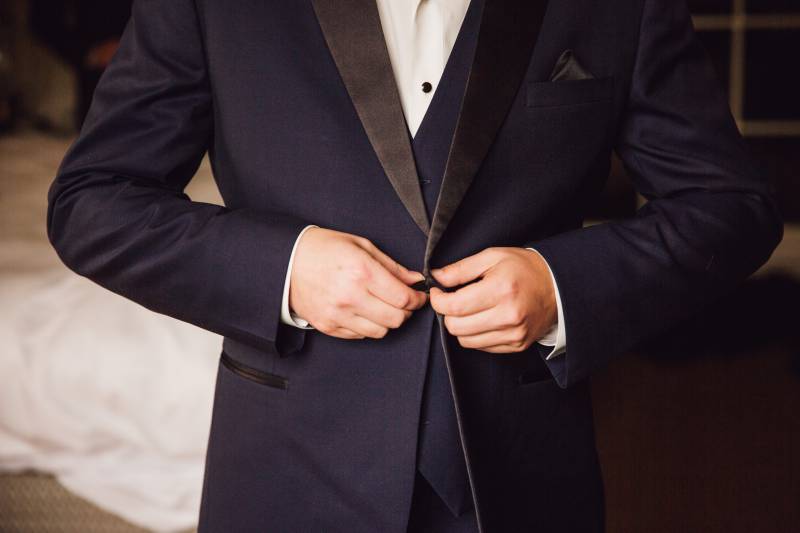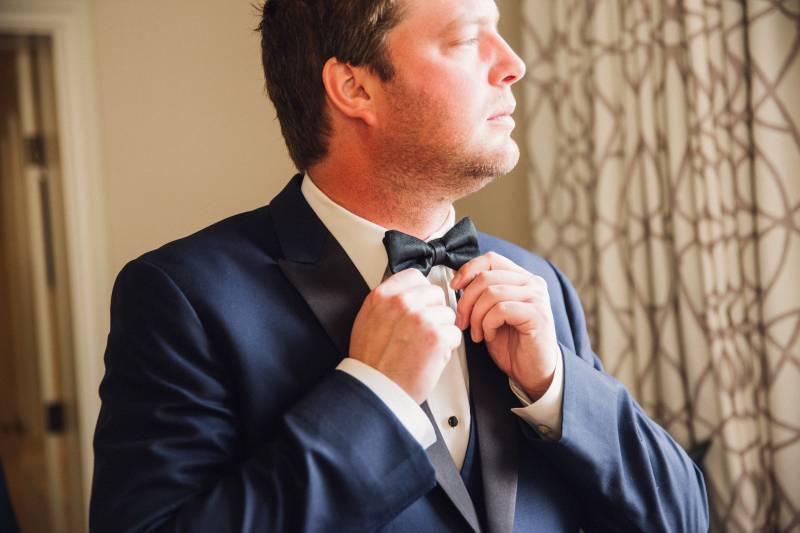 From the bride:
My mom passed when I was a teenager and my father passed shortly before our engagement, so including their memory throughout the day was important to me. I loved how there were little pieces of them at each moment throughout our wedding. While we were getting ready my fiancé surprised me with a beautiful ring that had my father's ashes in it, so my father could be there while I walked down the aisle, and I handed down my father's pocket watch to him for a gift. I had roses in my jewelry and bouquet to represent my mom (they were her favorite), we had their wedding picture seated with more roses front row for the ceremony and then at the guest book table, and the song I danced to with my father in-law was a song my father used to sing to me when I was little. I was surrounded by love and their memory which was one of my favorite parts of our wedding. I know they would have been so happy for us.