The best time to appreciate the beauty of seasonal weddings is when you're not in it - today's Edmonton wedding from Cory Christopher is the perfect elegant winter escape! Winter weddings have always been my favourite because in Canada and especially Alberta, we're one of the few spots in the world with the mountainscape and natural beauty for a picturesque winter wedding. I see so much creativity and life in the winter weddings that couples and professionals put together - from subtle to vibrant, from modern to vintage, it indeed opens up a world of options and excitement for a distinct winter look.

Real Bride Sophie embraced a vintage bridal style for herself and her bridesmaids. Her best girls looked radiant in emerald, a jewel tone that warmed the natural elements in their wedding decor. Sophie herself wore a stunning headpiece that paired beautifully with her full sleeve lace gown. Graham looked exceptionally sharp in a rich blue suit with emerald checks and made himself distinct from his groomsmen with a white tie.

For the design of the wedding, Edmonton wedding designer Cory Christopher worked with Sophie and Graham to create a warm, rustic cabin feel filled with beer! We love the through line in this wedding, as these two are passionate about great brews - the bottles of beer they served at their wedding came with custom labels specifically for them.

This wedding was filled with incredible thought and attention to detail, and the couple created a beautiful winter escape. From a cozy outside seating area for guests to snuggle up and enjoy a beverage or a cigar, to the rustic inspired sweetheart table, today's Real Edmonton wedding is filled with gorgeous details! Hear more from the couple and meet the entire Creative Team after the jump!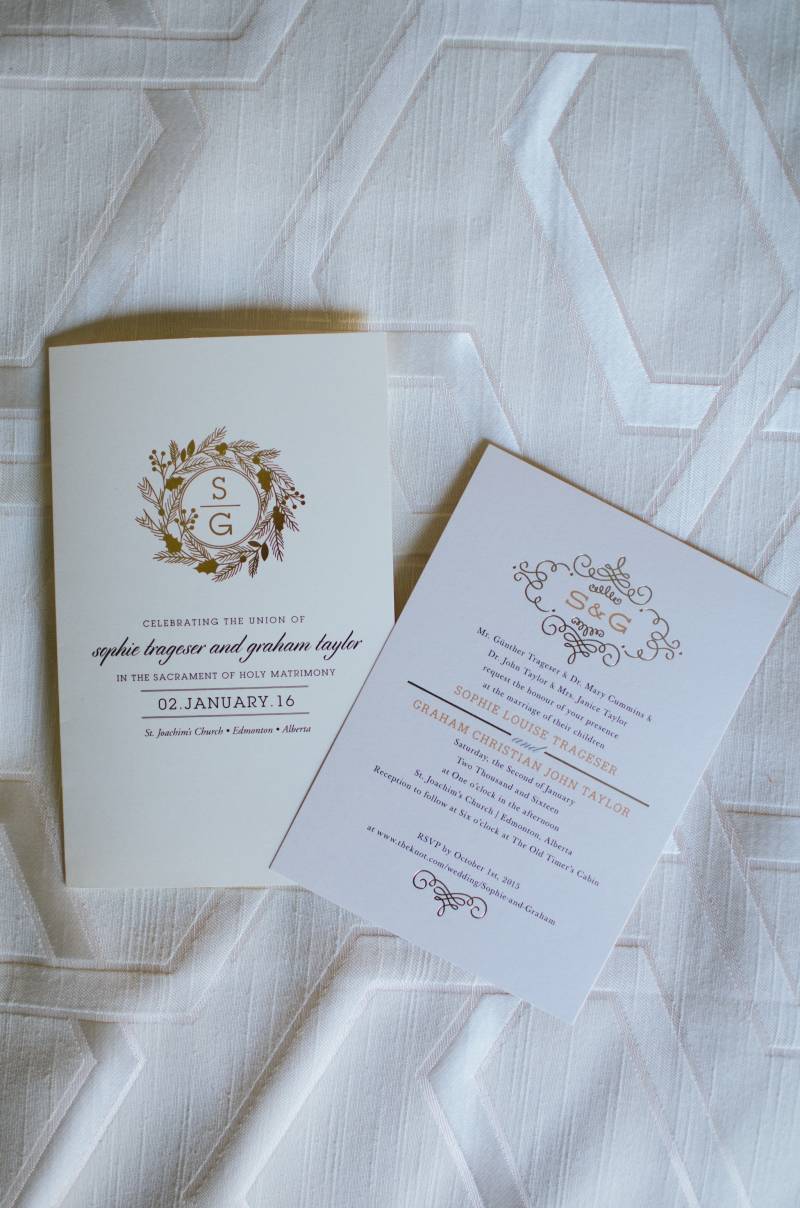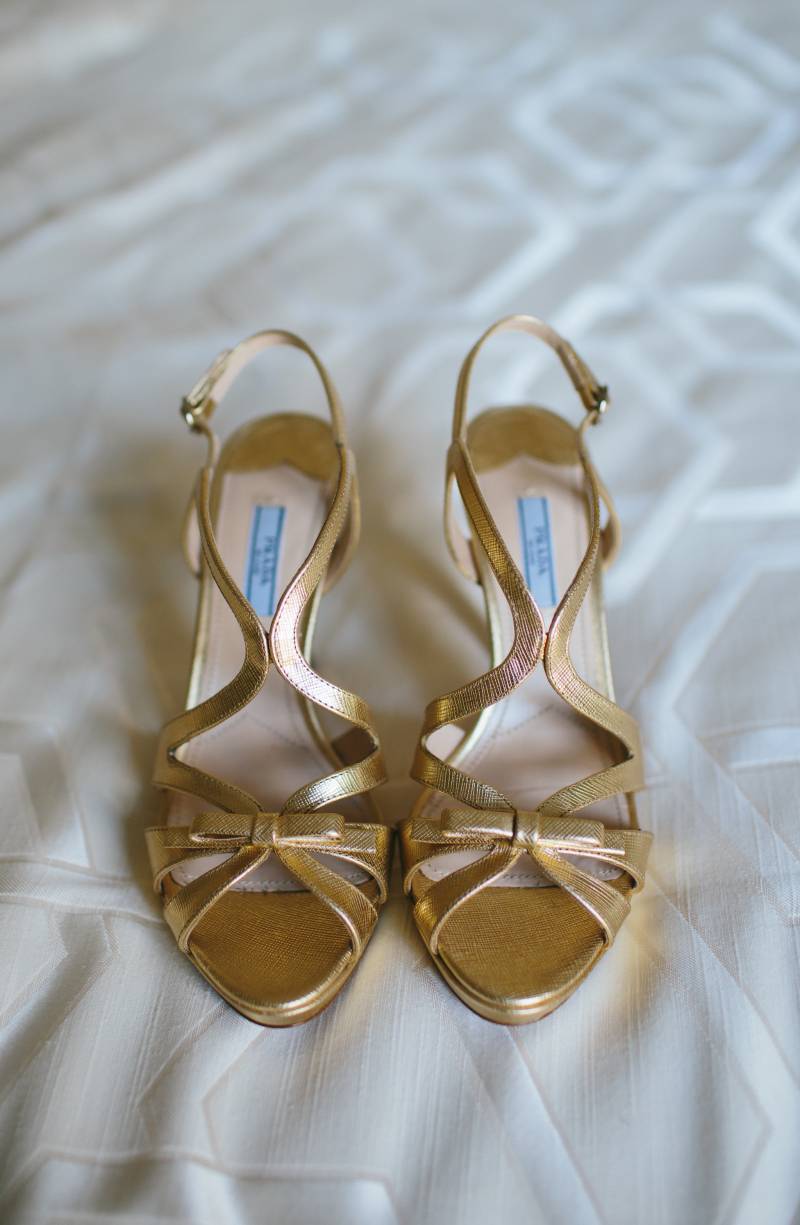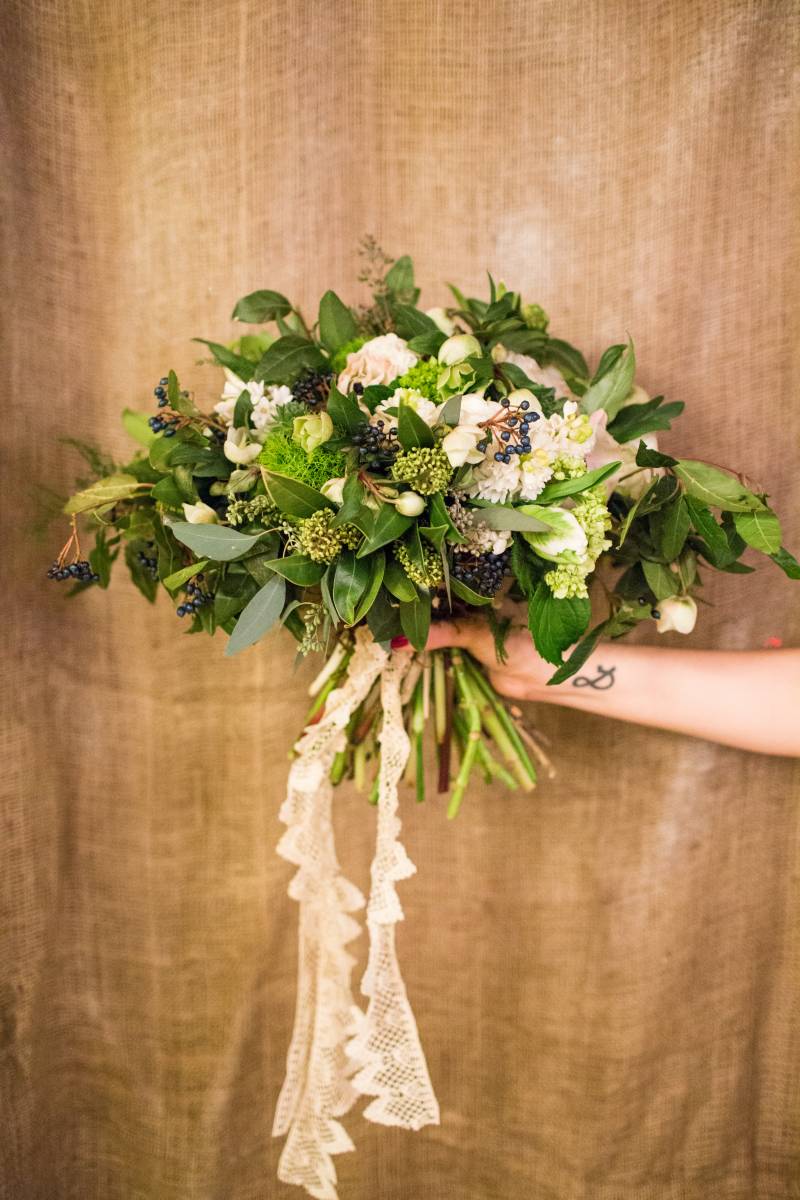 From the couple:
When the restaurant closed, and with our favourite bartenders also serving drinks at our wedding, our friend (and the bartender) opened up The Common between the photos and the reception for us to escape, relax and spend some time together. Just the two of us... sipping on a beer... or two.