When a photographer describes a couple as "one of those dream couples", you know there is going to be something extra special about the love radiating through the images. And today's Edmonton real wedding is no exception! Capture by Edmonton wedding photographer Megan Kemshead Photography, Amanda and Chris hosted a wintery wedding filled with rich red details and sparkling golds, decor choices that easily added warmth to their snow globe wedding day! Hear more from the photographer and from the bride and meet the entire Creative Team after the jump!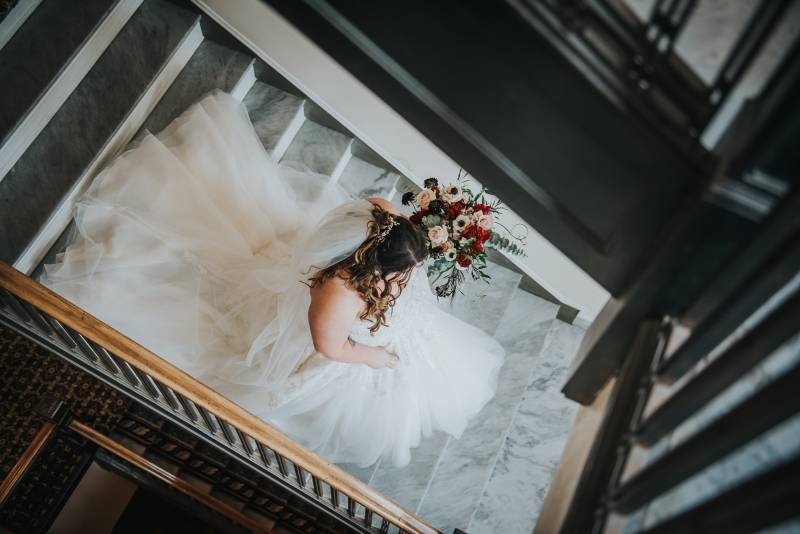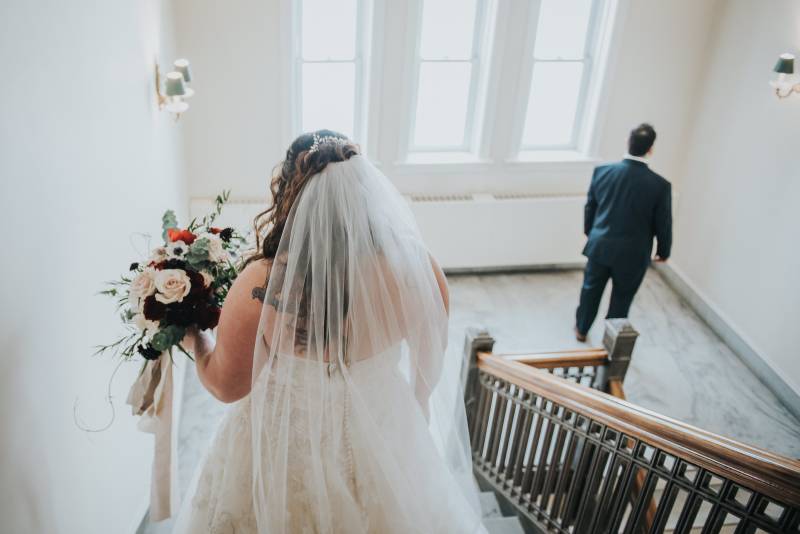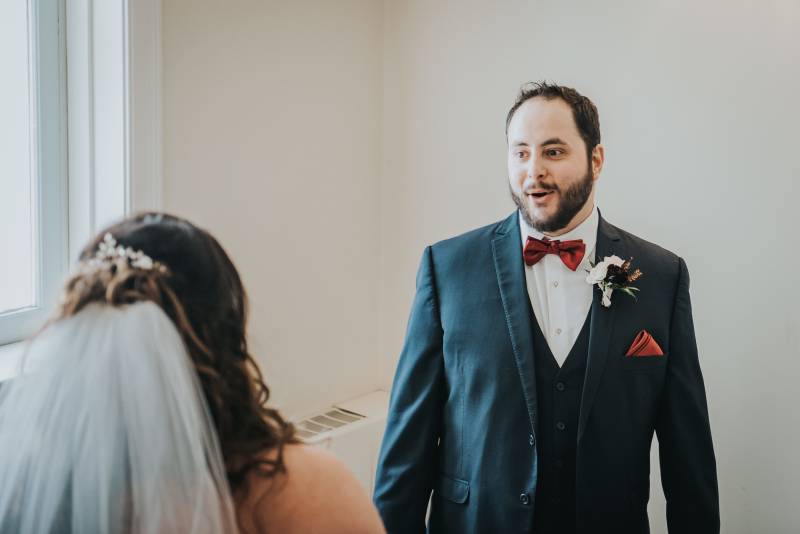 From the Bride
After 8 years of sharing our lives together our wedding day was more than we could have ever imagined. Our dream was to always have a cozy winter wedding and we can truly say we got married in a snow globe! We had an intimate wedding of 170 guests, and I say intimate because well, for an Italian wedding that's a very small wedding. We wanted to incorporate personal elements into our day as well, from Chris hand making all of his groomsmen boxes to having our very own guest "book" snowboard.
Although there are too many to list, some of our favourite moments from our day would have to be: our first look, the speeches, our amazing MC and wedding party, the food, and the fact that we were able to pull off an amazing group photo in front of the church as the snow was coming down.
From the Photographer
Amanda and Chris were one of those dream couples. Their love for each other was SO beautiful. The day was filled with laughter, tears, joy and excitement. The amount of snow was like out of a fairy tale, and it couldn't have been more beautiful. Im so happy for Amanda and Chris!