Real Red Deer couple Brittany and Chris could not have picked a better venue at a better time of year to celebrate their gorgeous wedding. The Canyon Ski Resort was filled to the brim with incredible colours and Red Deer wedding photographer Candy Koated Studio put those colours to work when capturing the incredibly warm and deep photos of this wedding.
We love the blacks, reds and golds the couple choose as their wedding palette, designing a modern version of a classic Fall colour pairing. Real Bride Brittany choose a structured Pronovias gown with a beautiful neckline and full A-line skirt, and paired it with vintage inspired jewellery. Meet the entire Creative Team and hear more from the bride after the jump!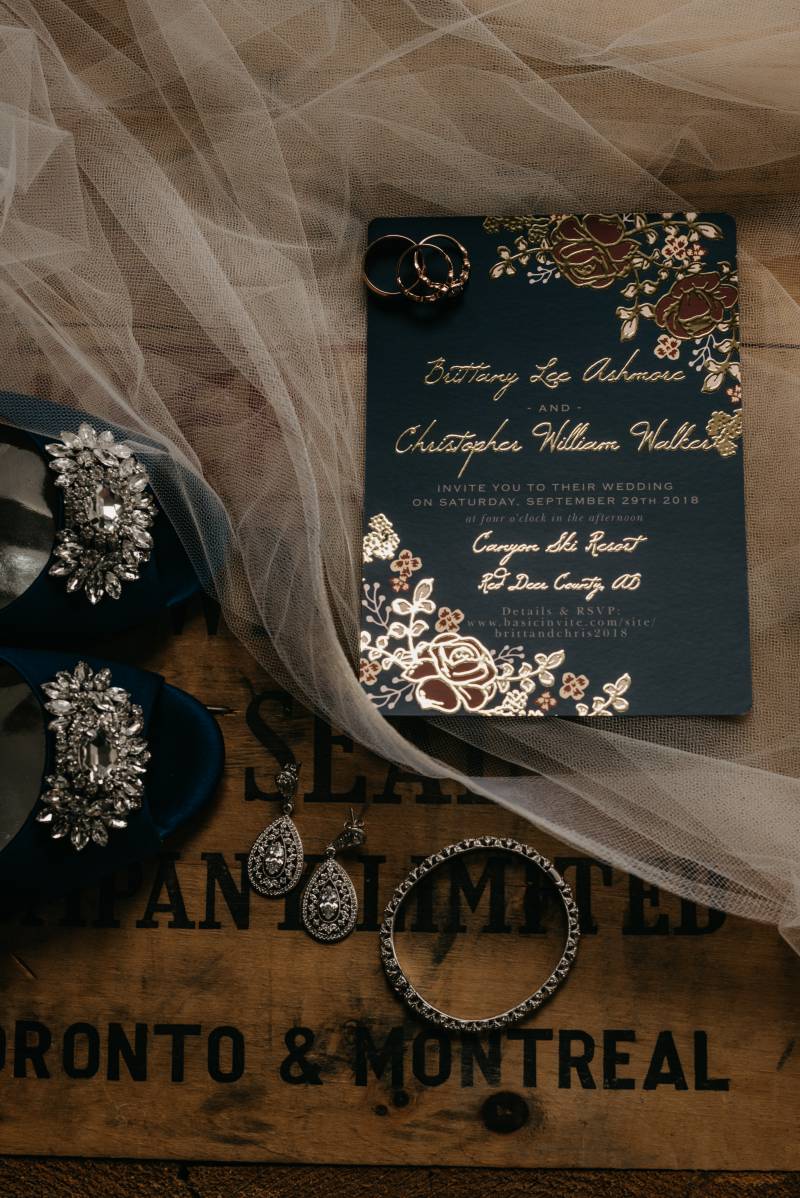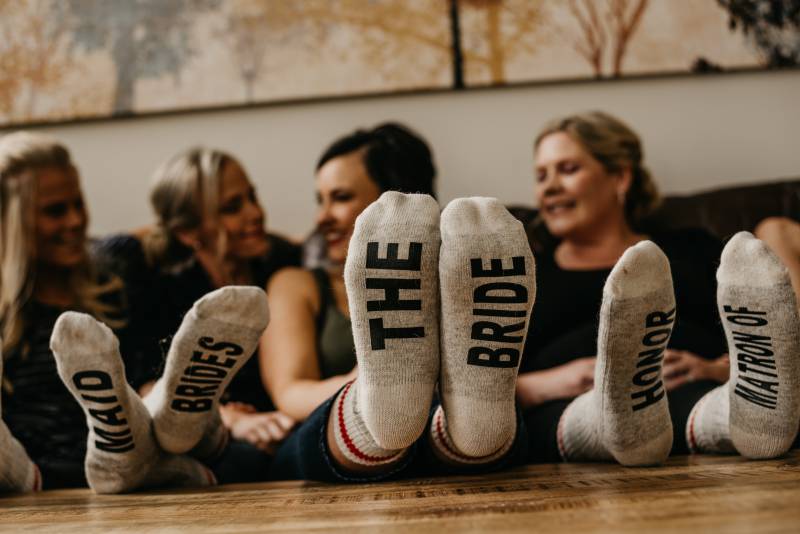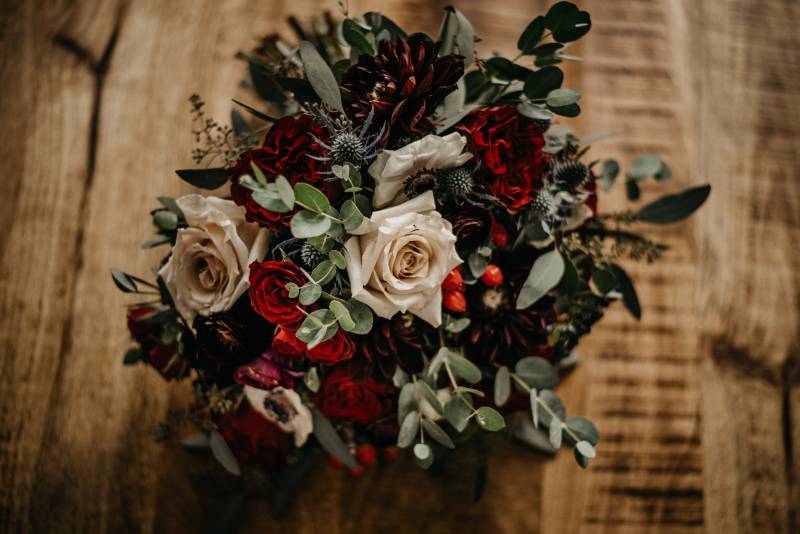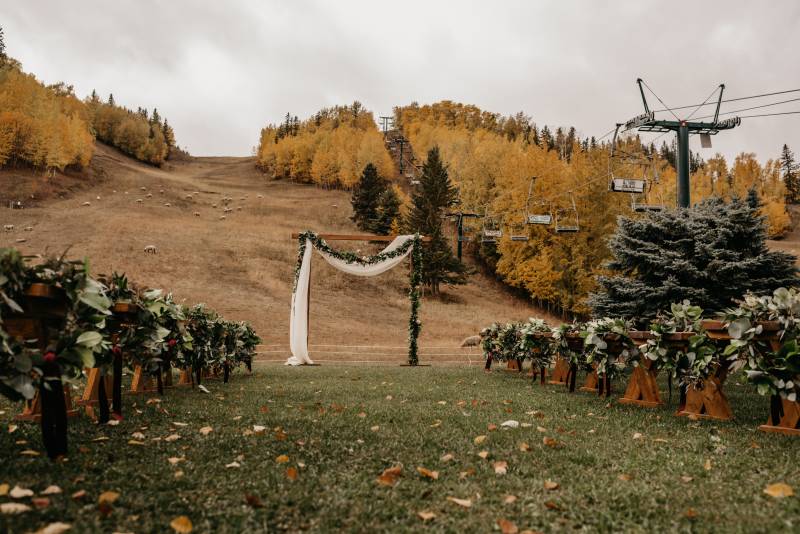 From the bride:
Our ideal wedding revolved around wanting something timeless and classic, while still being fun and a reflection of our personalities.
Having our ceremony and reception at Canyon Skill Hill & Lodge, in the Red Deer River valley, was a perfect venue for us, including the option of an equally beautiful indoor venue should a sudden weather change happen.
The river valley and trees in fall provided a stunning backdrop of color, but the highlight by far was the herd of sheep that came down the hill from wherever they had been grazing EXACTLY in time to watch our vows, then quickly left as soon as they were over.
The inside of Canyon's lodge, with the stone fireplaces and iron chandeliers, was equally beautiful and gave an elegant and cozy ambiance perfect for our reception and dance.
Special touches which really made the day "ours" included signing our marriage certificate on a table built by the groom's grandfather with a table cloth stitched by the bride's grandmother, a custom watercolour of our beloved dog and donations to animal charities in lieu of favors in her memory, and a close friend be our Officiant. Instead of flowers, we had cakes for centerpieces, including "His" and "Hers" at the sweetheart table, since neither my husband nor I share desserts well. We were also lucky to have our friends brew a custom keg of beer named "Walker Down the Aisle" just for us, our aunts bake traditional Polish and Danish treats for midnight lunch, and a close friend who is a DJ gift us his exceptional skills in keeping the dance floor packed all night.