Take me to Paris! Is there any place in the world more romantic than Paris? Don't get us wrong; we are partial to the romance of the Rocky Mountains, but there's just something about Paris that is irresistible! Wedding photographer Natalya Andoney traveled with high school sweethearts Justin and Mia to Paris for a rainy engagement session with the Eiffel Tower as the perfect backdrop. You have to hear about their European engagement and how Justin pulled off his proposal - hear more from the photographer after the jump!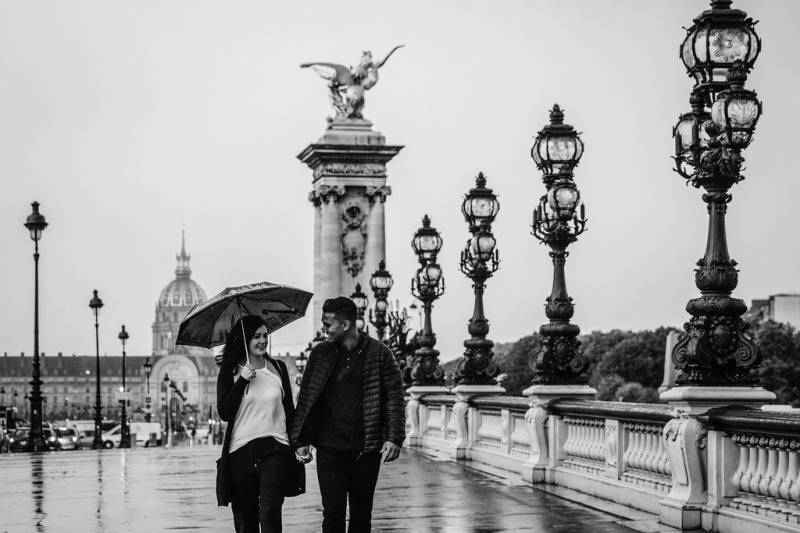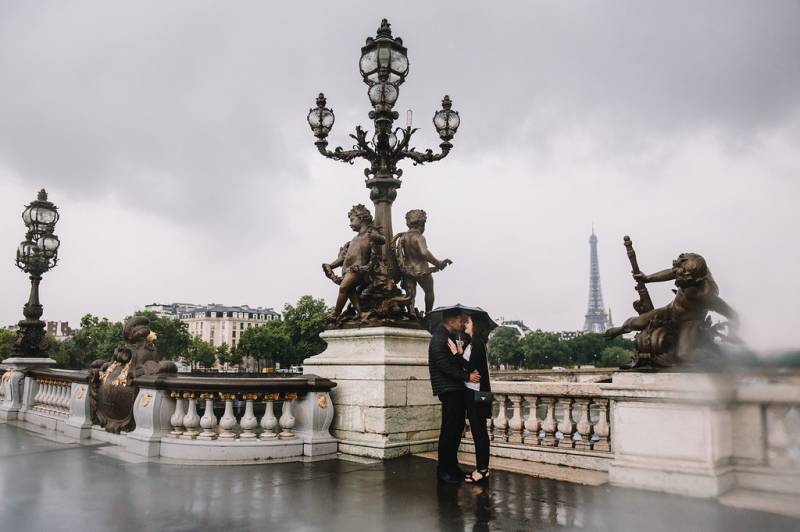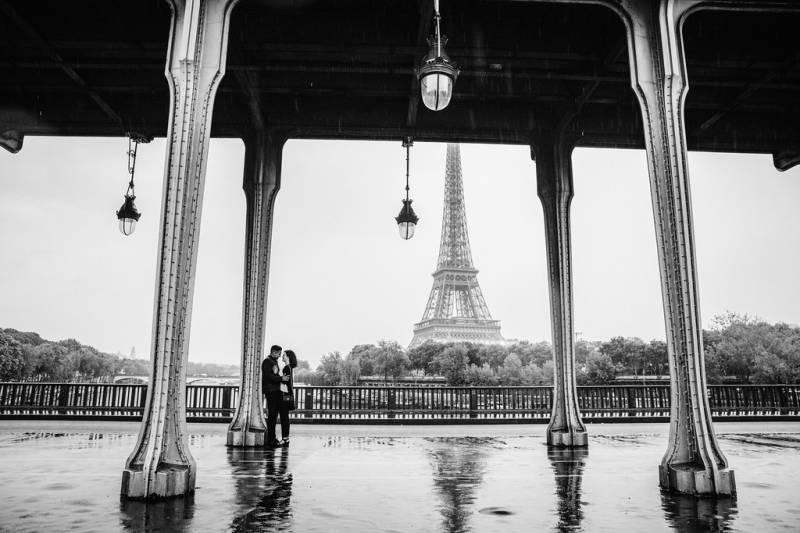 From the photographer:
Justin and Mia met in high school, although they always noticed each other and crushed hard. They ended up getting together in University and the rest is history. The love they share is something out of a fairy tale, that myself, and all of our friend admire and look up to. They are two of the kindest souls i have had the honour of knowing.
Even though Justin knew she was the one from day 1 - a couple years after dating, moving in together, and extending their family by 1 furry friend named Kilo.. he went and bought the ring. They had planned a vacation to Europe together and he thought it would be the perfect time. Going through security Justin as so nervous that the TFSA agents would pull out the ring and Mia would see.. so he wrote a note on the box explaining what it was.. who thinks of that!!
First stop on their vacation was Paris. Justin had made up a story that he needed to meet a client for breakfast on their one morning off in the rain. His client was a hidden photographer that captured everything. It was perfect!
Stay tuned for the wedding photos!