Now THIS is a wedding we could soak up all day long! Captured by Laura Mason Photography, this Real Wedding from Alberta has more than Western Rockabilly vibe, it has a whole spirit!! See more vibrant and unique wedding ideas and inspiration
Our hearts are highlighting the the bride's absolutely INCREDIBLE wedding jumpsuit (that bodice is everything), See more wedding gown inspiration the groom's snappy shirt, the bridesmaids amazing emerald green dresses, the woodland setting for the wedding ceremony and that perfect rockabilly wedding cake, Meet the entire Creative Team after the jump!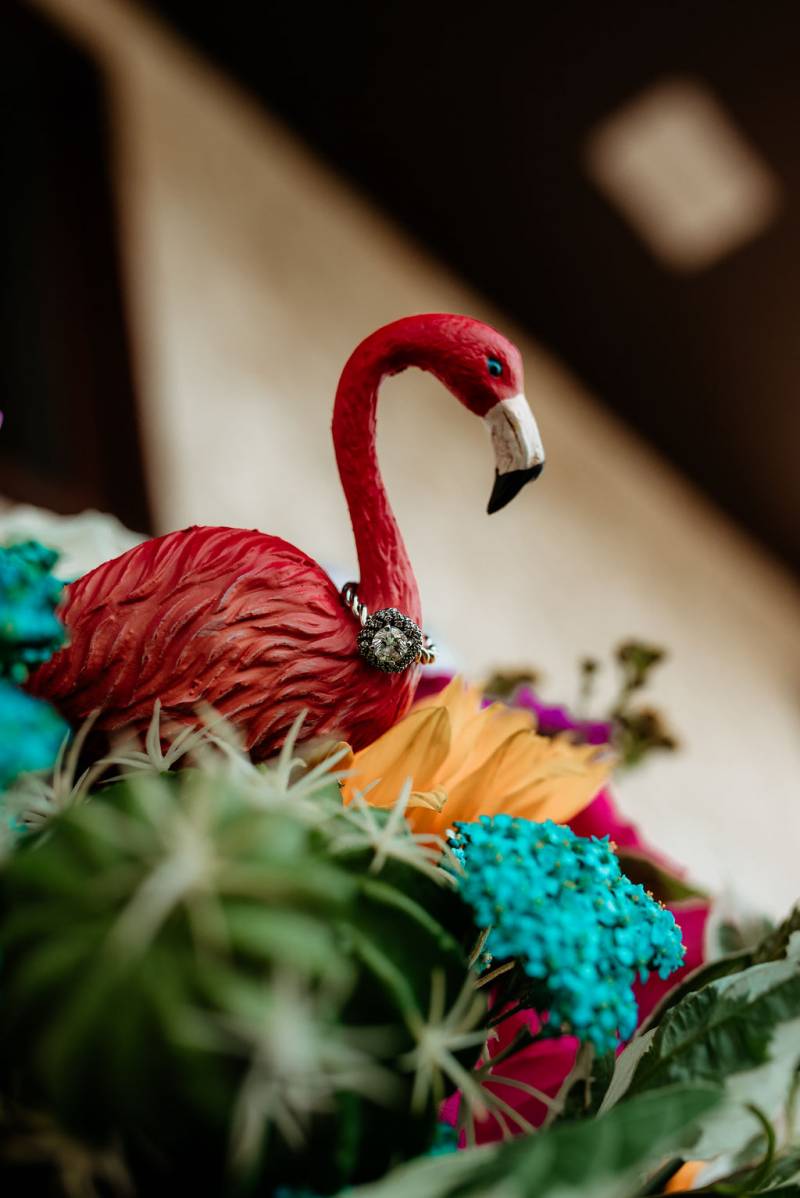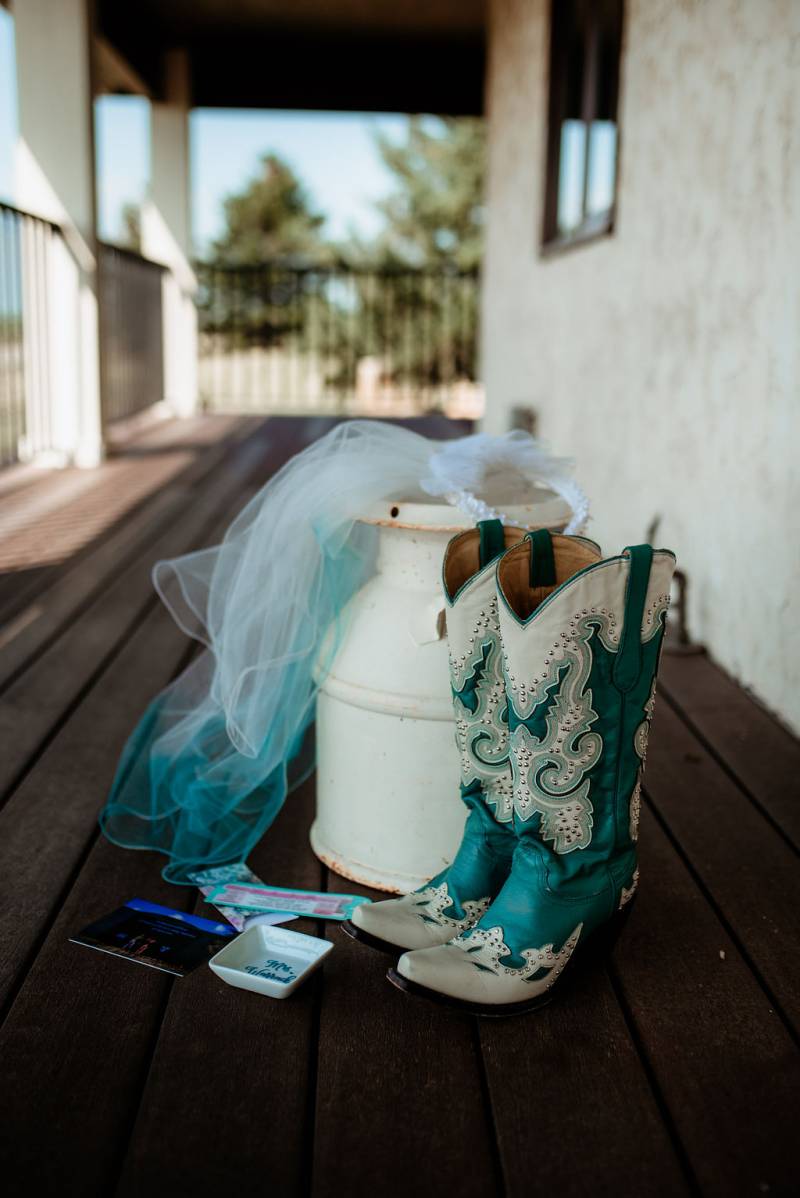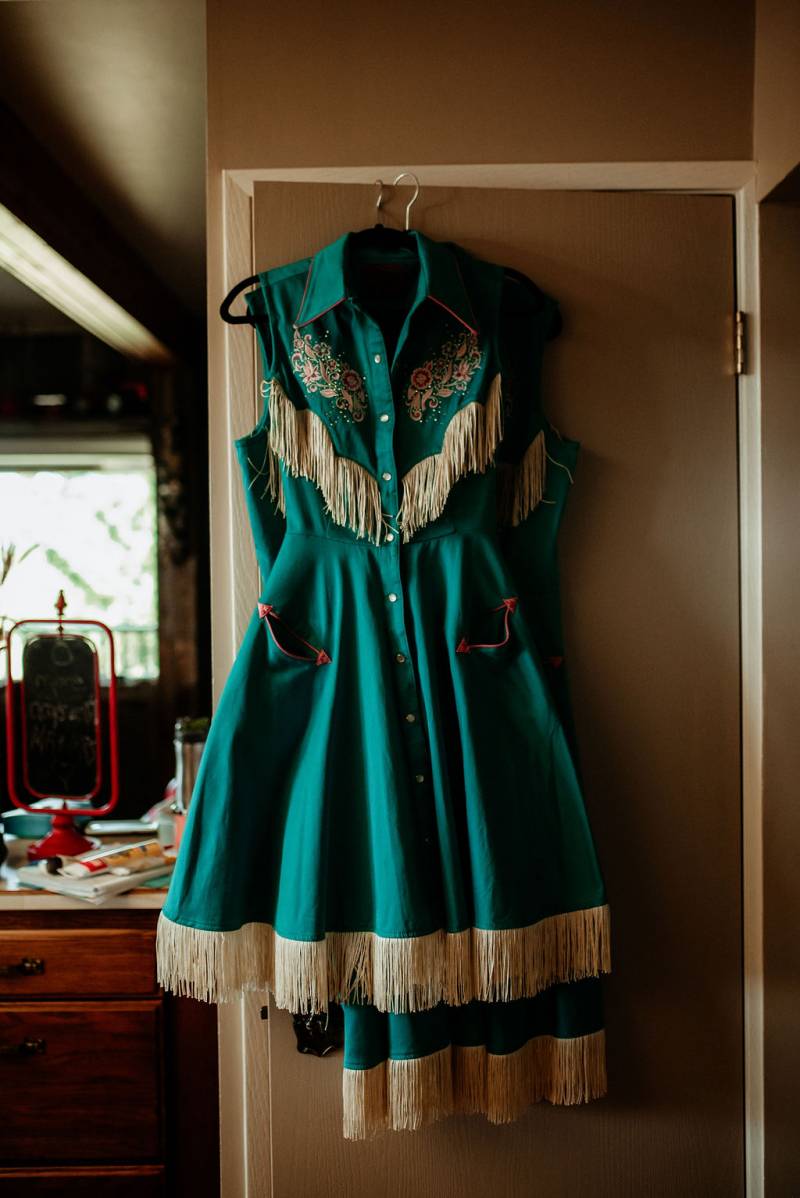 From the photographer:
Morgan and Taylor (aka Toad) created a day to remember with the vision of lots of colour, boho vibes, fringe, cacti, succulents, Mexican blankets, vinyl records, dancing, laughter, and fun, they absolutely brought a funky wedding with a western rockabilly vibe to LIFE! These two country kids officially met at a farm machinery sale and the beginning of their forever was dancing the night away with a dip and a kiss at a New Years Eve wedding. EVERY detail was stunning and truly unique. From the farm fresh florals arranged by the grooms mother, the homemade chicken salad sandwiches, the Glamaway Beauty: Beauty Bar on Wheels, a first look at the top of a grain bin, to digging up a bottle of bourbon buried at the ceremony site exactly a month before. The outfits made the whole vision come together, the bride traveled to Nashville where a unique array of clothing for the bridal party, bride and groom were custom made.
Just as their style is unique so was the proposal, "We have basically a funny animal farm with mini pigs, chickens, ducks, and a savannah cat. One day Morgan was really craving eggs and I thought wow he really wants eggs. I went into the coop and was collecting eggs when I saw 5 eggs with writing on them, "Toad, will you marry me?" And I turned around in shock and he was down on one knee holding a ring. I immediately started bawling and he said a bunch of cute stuff that I can't even remember because my world stopped turning and in that moment, I knew this was who I was meant to be with forever. He asked if he could hitch his covered wagon to this wild horse and I melted."
Check out this amazing day!