Not only is today's classic winter wedding from Calgary wedding photographer Tkshotz a knockout, the bride is wearing a custom wedding gown that she designed herself, together with her mother. How unreal is that?! A total winter wonderland wedding, this wedding has a candlelight ceremony, romantic woodland shots and the perfect lakefront wedding venue. Highlights our hearts are loving include the perfect design of the mantle piece that acted as the backdrop for the wedding ceremony, the bride's wedding dress (how could we not love that back?!) and her elegant casual hair as well as the woodland inspired wedding tablescapes. Hear more from the bride and meet the entire Creative Team after the jump!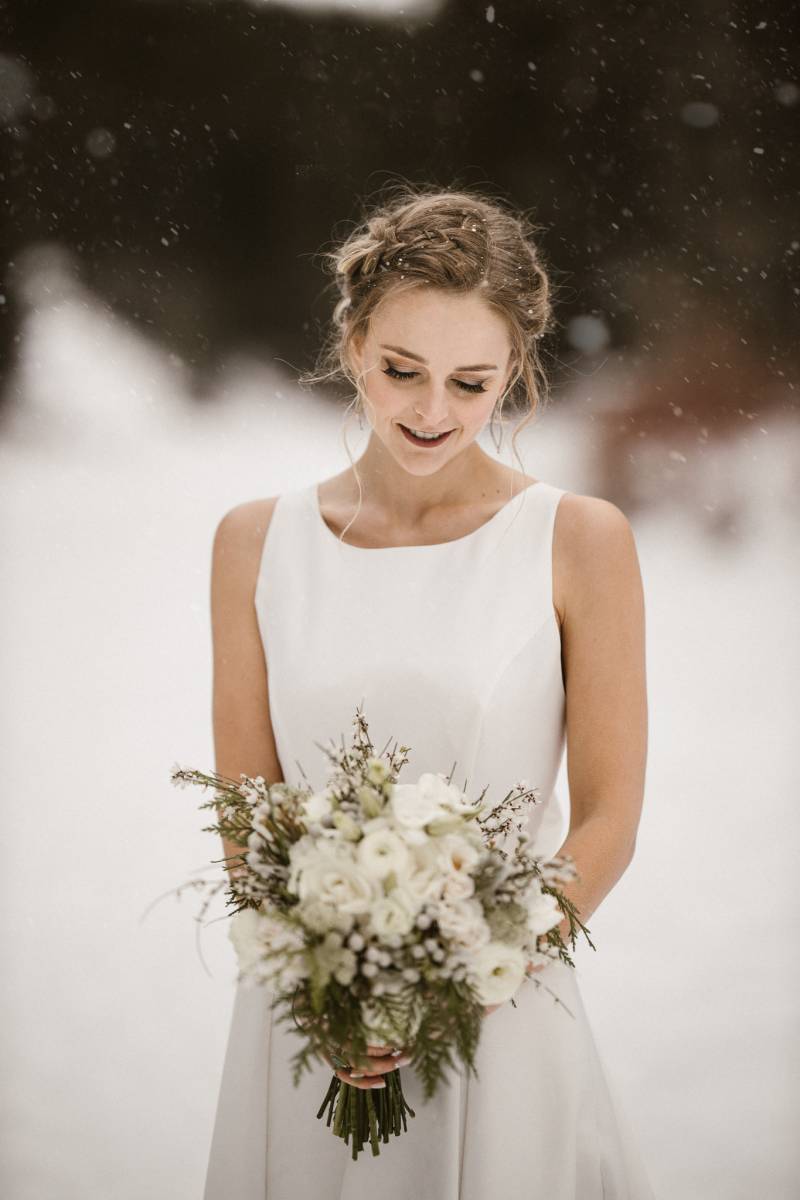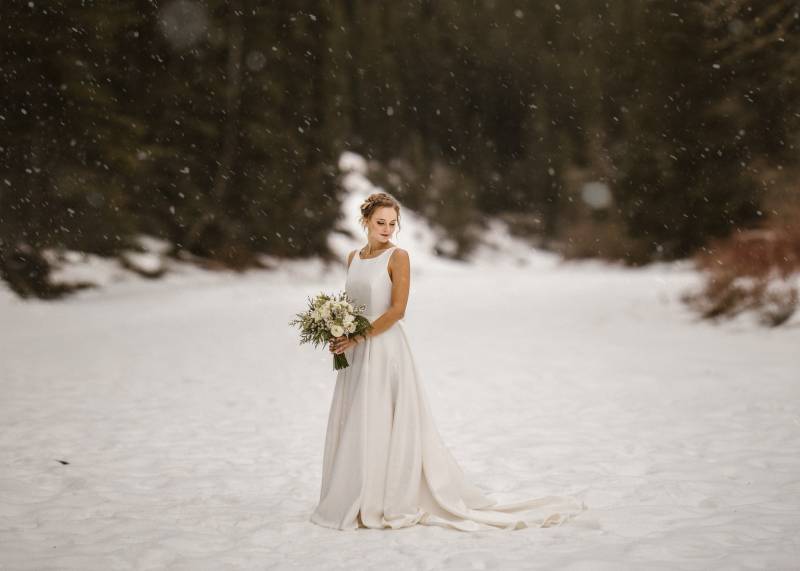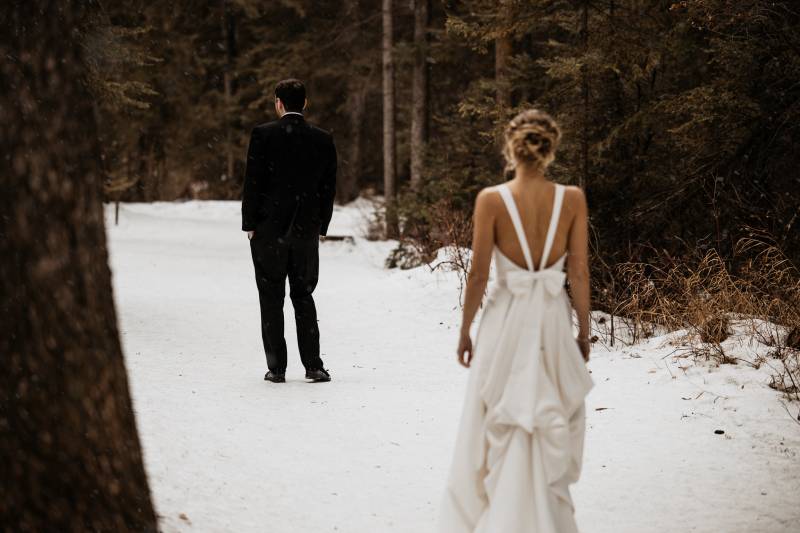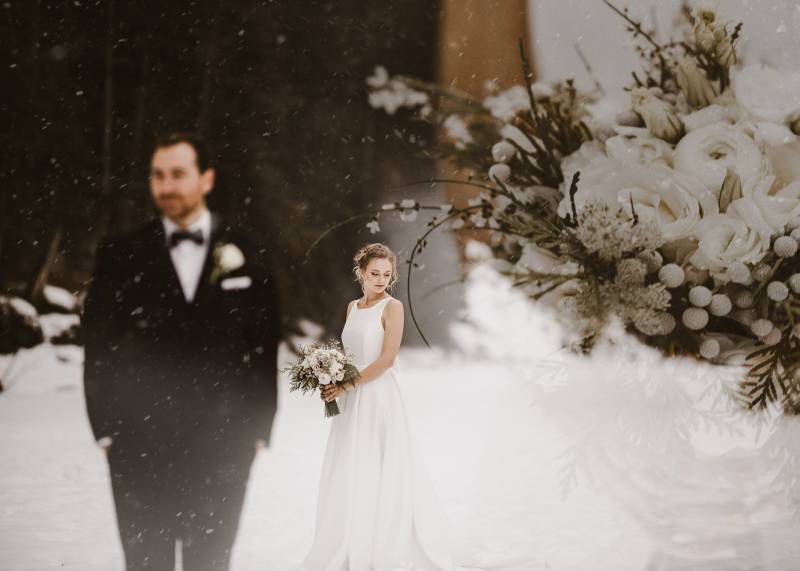 From the bride:
Daniel and I got engaged in November, in San Francisco. We had the crazy idea of getting married in Calgary in a couple of months so that my grandmother (who had a terminal illness) might be able to make it as well as other family members who were in Calgary who couldn't travel. My parents were both born and raised in Calgary so I have spent a lot of time there and have a ton of family and friends there.
We always wanted to get married outside, but in February in Calgary that wasn't an option. So we looked for places with big windows and were looking for something rustic. We found the Lake House and were sold! Since we were planning the wedding from afar, we wanted a venue that had the wedding thing nailed down so the Lake House was perfect. They even had an in-house pastry chef that made our cake.
As for the dress, I had always wanted to make my own wedding dress with my mom. We had made my prom dress and a couple of others over the years. My mom had always thought/wished I was kidding. Hah! I was serious. So over black Friday we pulled the trigger on 26 yards of satin. I wanted satin twill and a clean simple look with a big full skirt/train. We don't live in the same place so we were traveling back and forth from San Francisco to Orange County to work together on the dress. We spent New Years in SF designing a template, and then many weekends in January making a mockup. Finally, in February we started with cutting the white satin, the first cut was so terrifying! But in the end, it turned out exactly how I wanted it! Complete with pockets! … We finished it at the last second though, I was sewing the tails onto the bow literally before we got on the bus to go take pictures!

The flowers were done by Daniel's mother and sister. She is a retired florist and his sister is trained in wedding florals/design specifically. I have always loved what they put together so I gave them full control. I didn't even know what flowers they ordered until I got to Calgary!

In the end, the dress turned out better than expected, the flowers were gorgeous, both of my grandmothers were able to attend the wedding, and it snowed!! All of which Calgary wedding photographer Todd Kwiczak and his team at Tkshotz Photography did an amazing job capturing!