So. Beautiful. That's all we need to say about Brayden and Breeze's garden bohemian Edmonton wedding. With perfect sunshine, soft breezes and a fun loving bridal party, Edmonton wedding photographer Kristilee Parish Photography captured the entire day from start to finish.

One part of this wedding we can't get enough of? Staring at Breeze's dreamy crop top wedding gown. With lace scalloped details on the bottom, and the high waisted A-line skirt, it's garden chic with a touch of bohemian fantasy. Paired with her shining long locks, Breeze's bridal style is on point in a big way. Groom Brayden opted for a formal navy blue tux, a look we've seen on red carpets that we can't get enough of.

Hosting their sparkling reception for friends and family, Brayden and Breeze treated their family to fantastic music and a macaron tower for desert, the perfect way to end the perfect wedding day! Hear more from the photographer as well as the bride's tips for wedding planning and meet the entire Creative Team after the jump!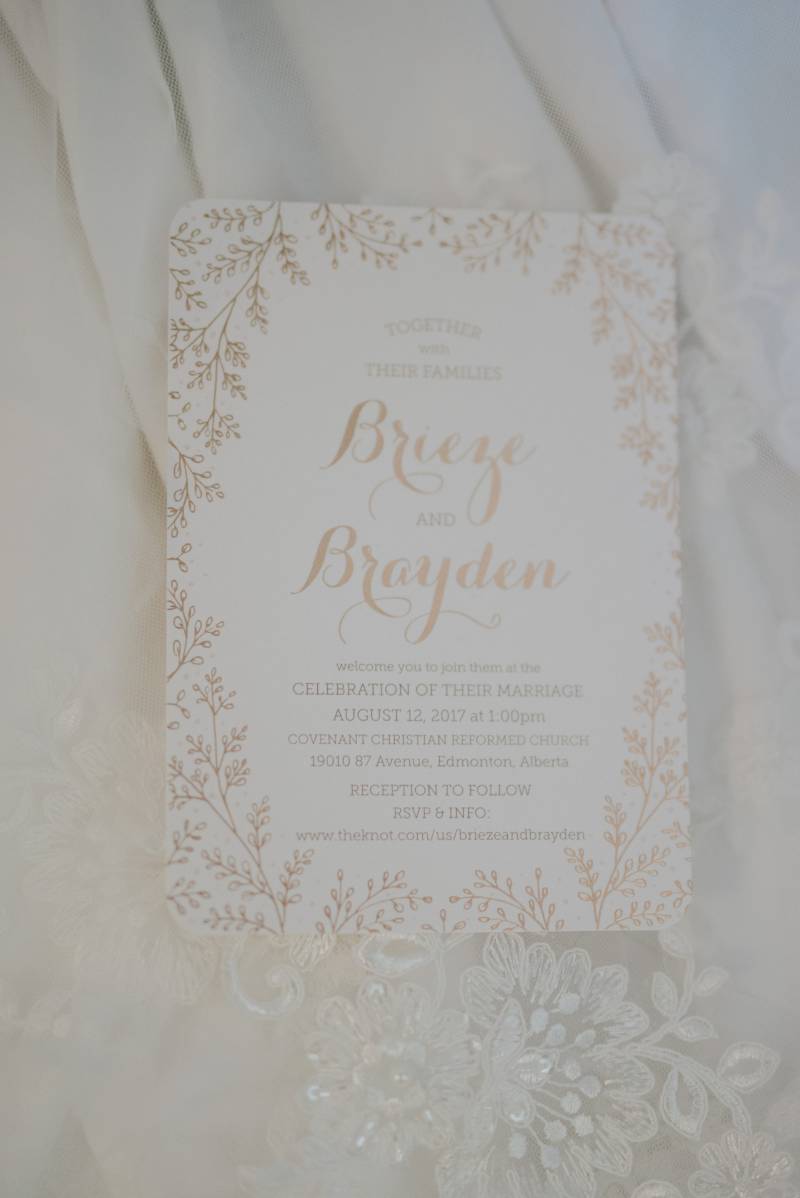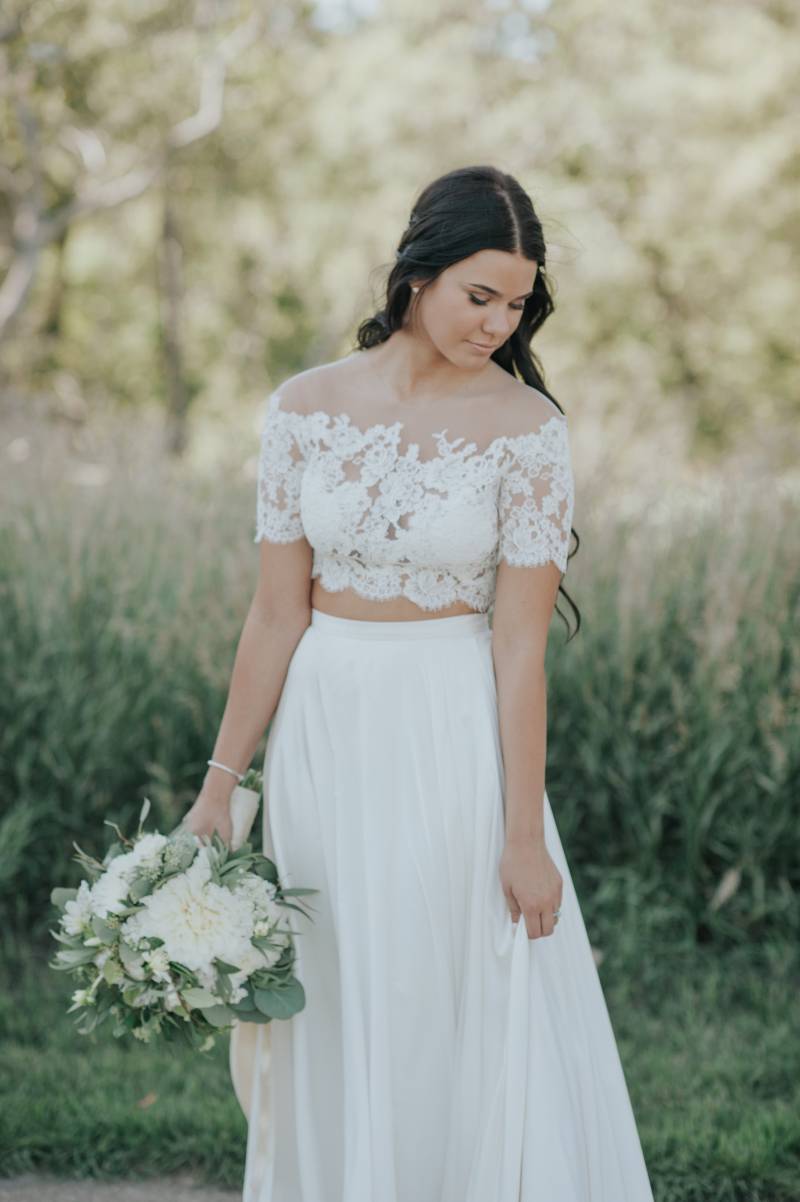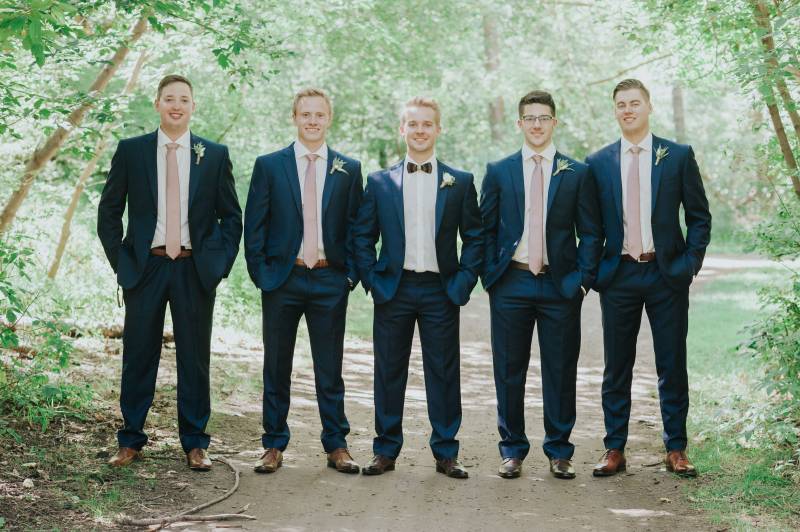 From the photographer:
Brayden & Brieze were married on a beautiful summer day. The excitement and buzz was over whelming the morning of and that energy continued throughout the day. Their ceremony was held at Heartland Alliance Church and was so beautiful and emotional. Breeze and Brayden have a connection like no other and these two families love for them is clearly so strong.

For a porttion of their photos we went back to the spot where they spent their first New Years together, as well where Brayden proposed to Brieze. It was a beautiful spot that over looked the Edmonton River Valley.

The reception at the Royal Glenora Club was absolutely beautiful. They decorated it with hits of greenery and gold which complimented the space so wonderfully. The speeches by all the family and friends had the whole room in tears, you could feel the love radiating on the bride and groom.
Advice from the bride:
One of the most unique and beneficial piece of advice we received for our wedding day was to make sure to schedule in one on one time with each other to soak it all in. Between trying to say hello to all of our guests, trying to remember all of our guests names and trying not to trip down the aisle we did not have much time to process the fact that we were now husband and wife. That time we took to be alone together to dwell in our moment was our favourite and most memorable part of the entire day!