Jess and Evan, you have our hearts absolutely pounding with how beautiful your Rocky Mountain wedding in Golden, BC was! This dream like day was photographed by Rocky Mountain wedding photographer Michelle Larmand Photography and has all the trappings of the perfect bohemian day. Real Bride Jess wore a flowing gown complete with long fringe that danced when she danced - a wedding gown that partied with her! She topped it off with nude sandal heels and a nude, wide brim hat. A little rain in the Rocky Mountains didn't do anything to hamper this wedding day - parasols came out to protect their smiles while they said I Do. Hear more from the photographer and meet the entire Creative Team after the jump!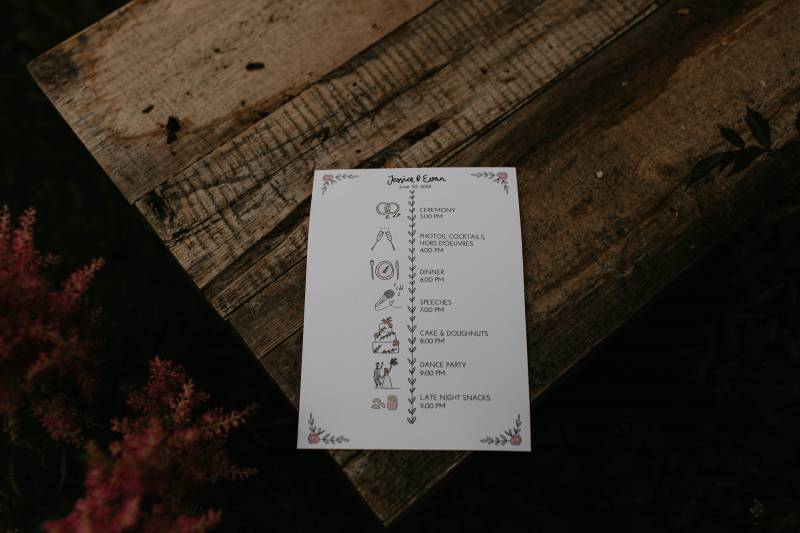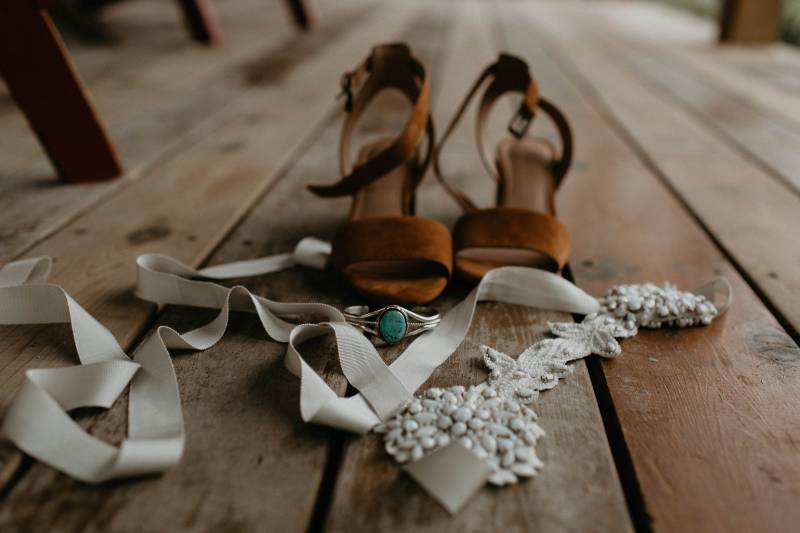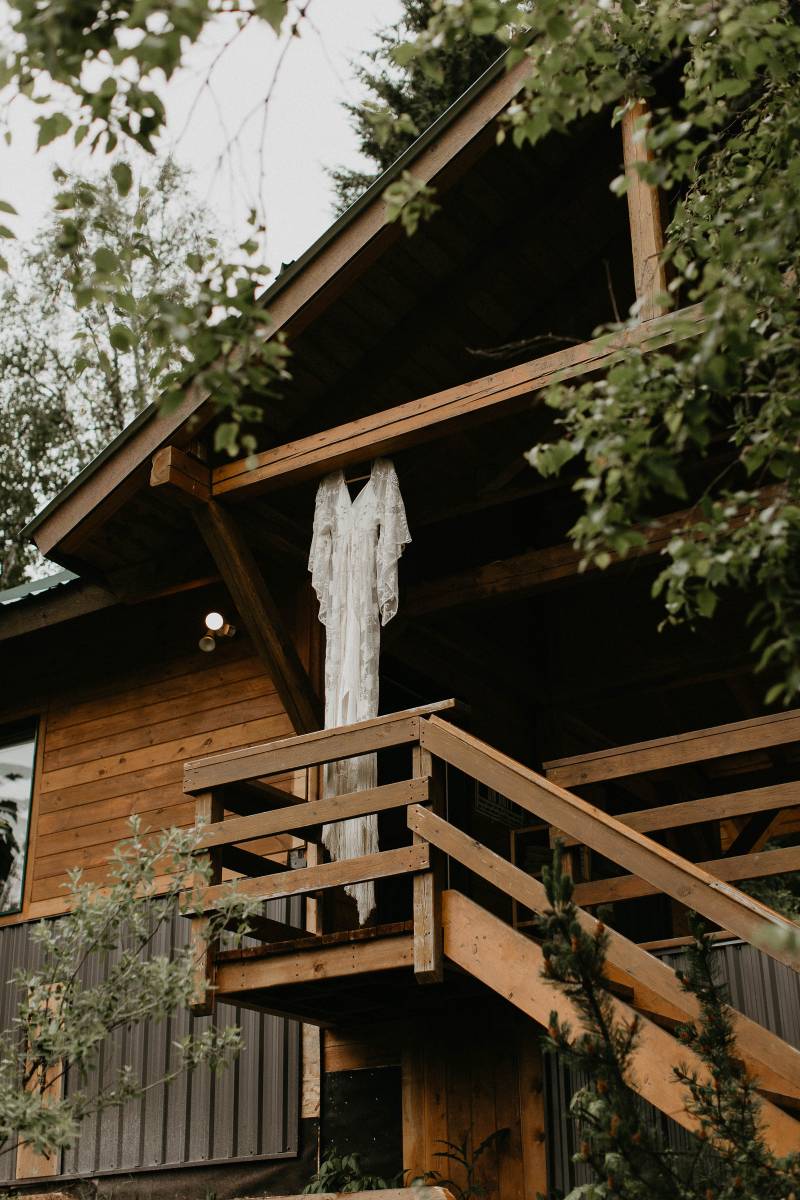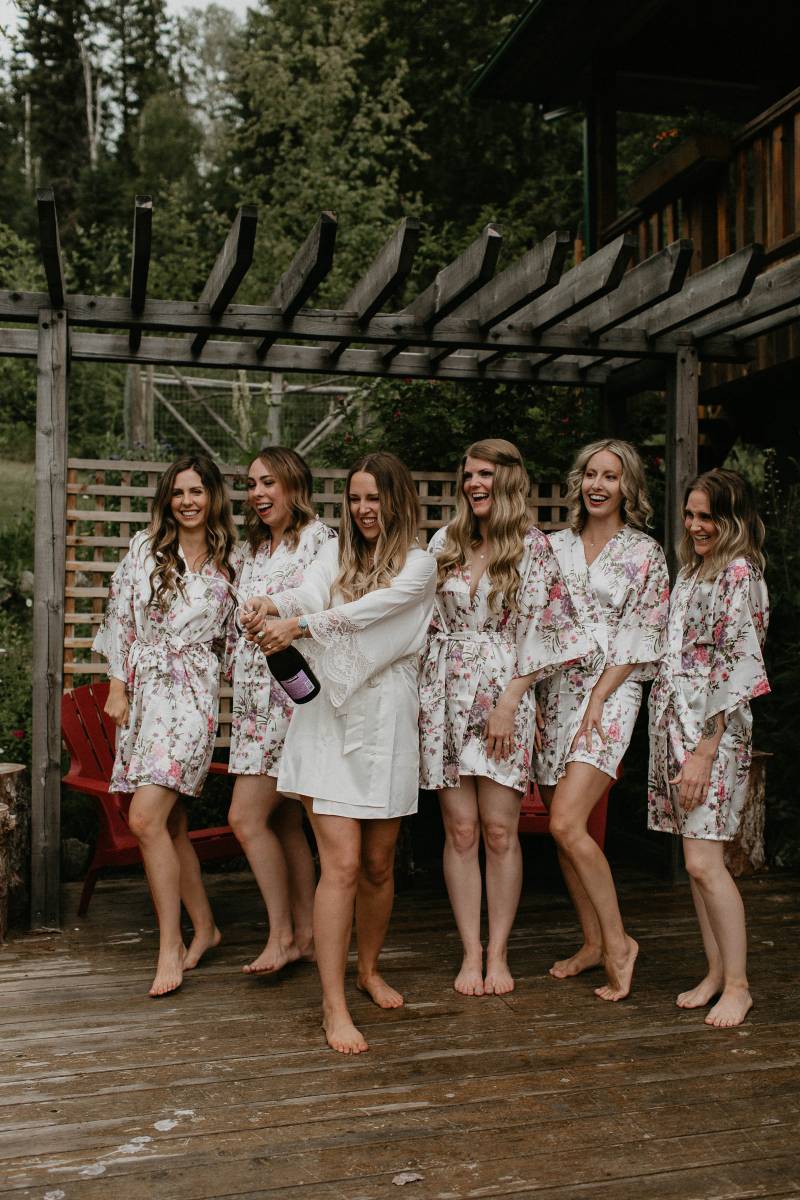 From the photographer:
Jess and Evan's wedding in a bohemian mountain wedding dream come true at the amazing Hillside Lodge in Golden, BC! Jess and Evan put so many special touches into the details of their day! From Jess amazing bridal hat with a flower detail and her specially made Rue de Seine gown. It was a dress they no longer made but made it again specially for her, talk about going above and beyond! Jess manages a Free People store so it's not surprising that he found the most amazing woven backdrop for the mountain surrounded ceremony and reception, as well as some of the bridesmaid dresses. The reception venue was an intimate space in a rustic barn with beautiful long tables and a larger bridal party table in the centre. Sunny form always Sunny Design brought to life the ceremony and reception with stunning flowers. Whitetooth catering provided wonderful family style dishes for everyone to share and everyone danced into the night to Shane Larmand DJing! The day was not complete with some blue hour exploring with the bride and groom!