A gorgeous Canmore wedding, a gorgeous couple with a gorgeous family - we could not love Corie and Jamie's wedding more if we tried! Blush and white details made this Rocky Mountain wedding light and fresh, and the entire day was photographed by Erin Sweet Photography. The bride wore a flared wedding gown that was covered in delicate embellishments, with layers of tulle on her a flared skirt for ultimate femininity. Sweet details filled the reception, and whites and blushes were paired with gold details that made the entire night glitter. Hear more from the photographer and meet the entire Creative Team after the jump!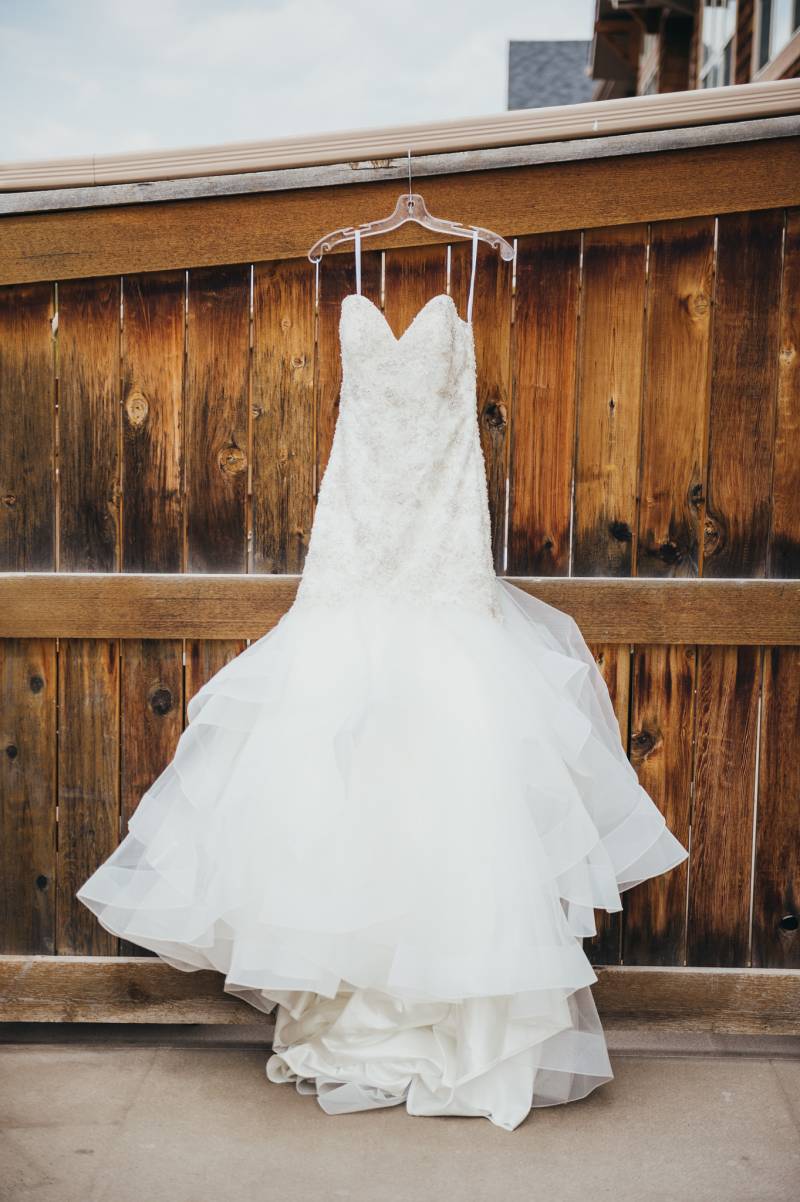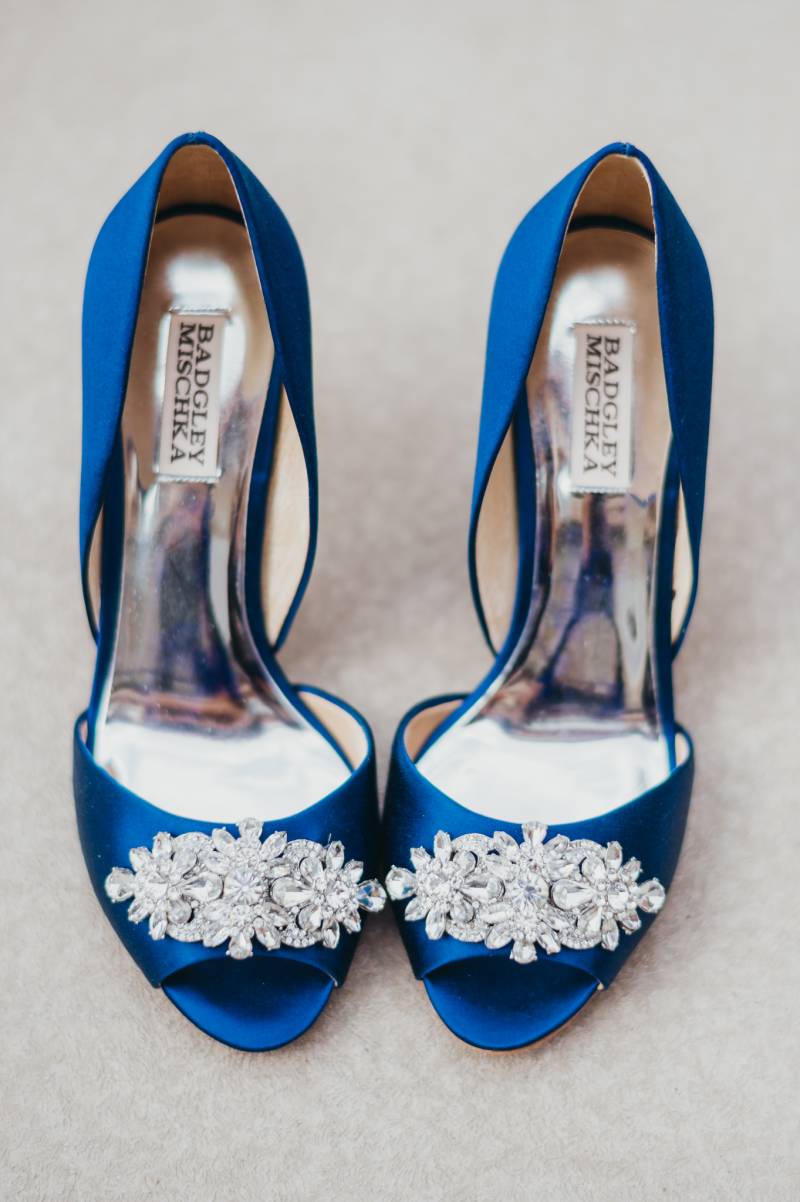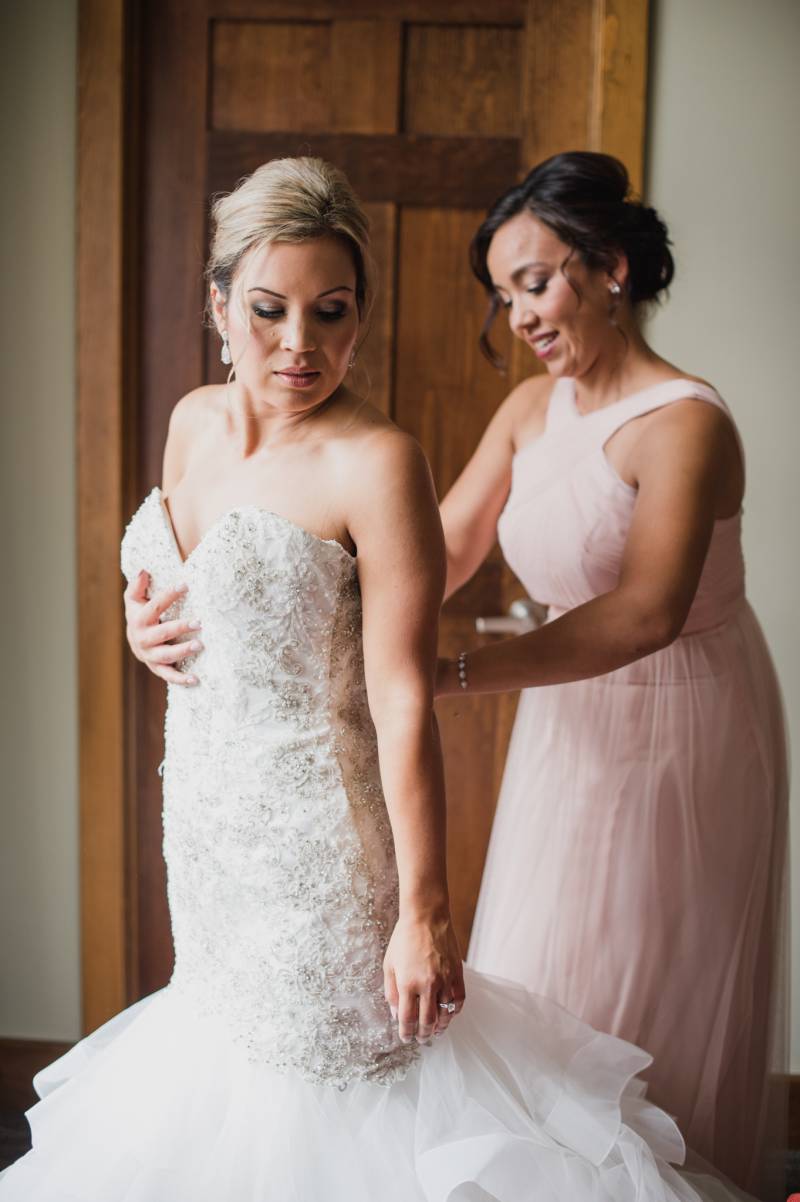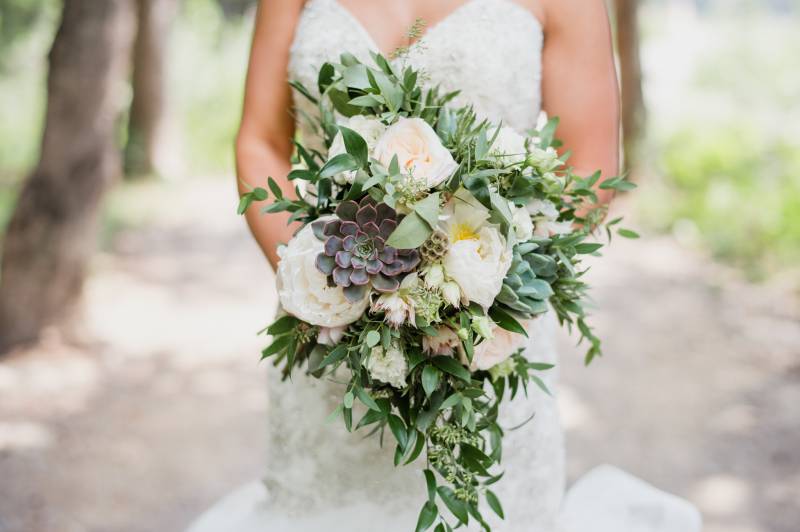 From the photographer:
Corie and Jamie's gorgeous Silvertip Resort Wedding was beyond words.These two choose an incredible bridal party to be by their side the entire day. Corie and Jamie have 4 beautiful kids and they were so excited to head off to the ceremony.These two choose to tie the knot at the Gazebo at the Silvertip Resort in Canmore. This location is stunning and it overlooks the mountains. There was a bit of smoke still in August but the view still stood out during their entire ceremony. The ceremony was filled with smiles, laughter and a few tears as all their closest family and friends watched them get married.Their reception was filled with speeches, stories, laughter, dancing (of course) and a few tears. We snuck out onto Silvertip to take a few photos before the sun went down for the evening. This is always one of my favourite things to do during a wedding if we have a chance of course.