There's something mystical and magical about the heart of the forest. The silence from the dense trees activates our other senses. Suddenly every crack of sunlight, the smell of the floral and fawna, and the way the ground sinks where you step, we become heightened to those elements. And then there's the magic of things we can't see or feel, that little something that Mother Nature adds that no one can exactly name yet everyone knows what it is.
Today's inspiration shoot is from Athabasca wedding photographer Back 40 Photography, and it's filled with lavish ruby reds and blacks paired with natural elements and glittering golds.A gorgeous wedding gown, hints of fold and of course, that perfect forest lighting makes this an amazing inspiration shoot. Hear more from the photographer and meet the entire Creative Team after the jump!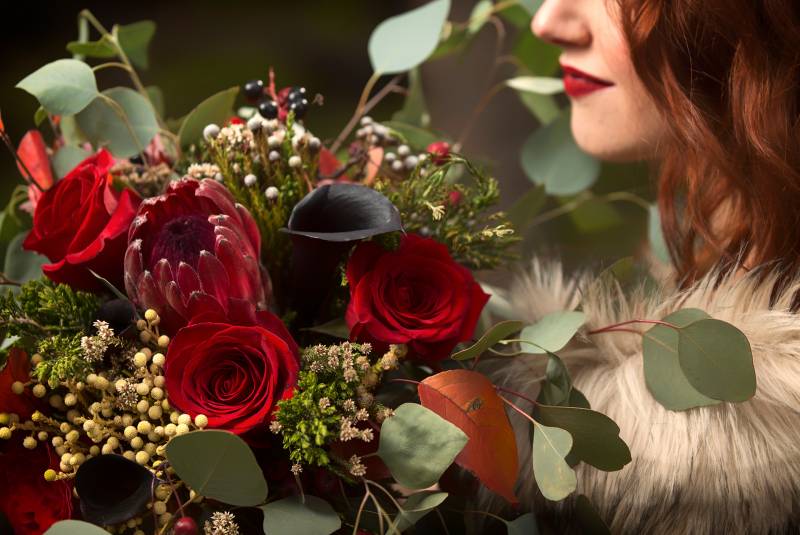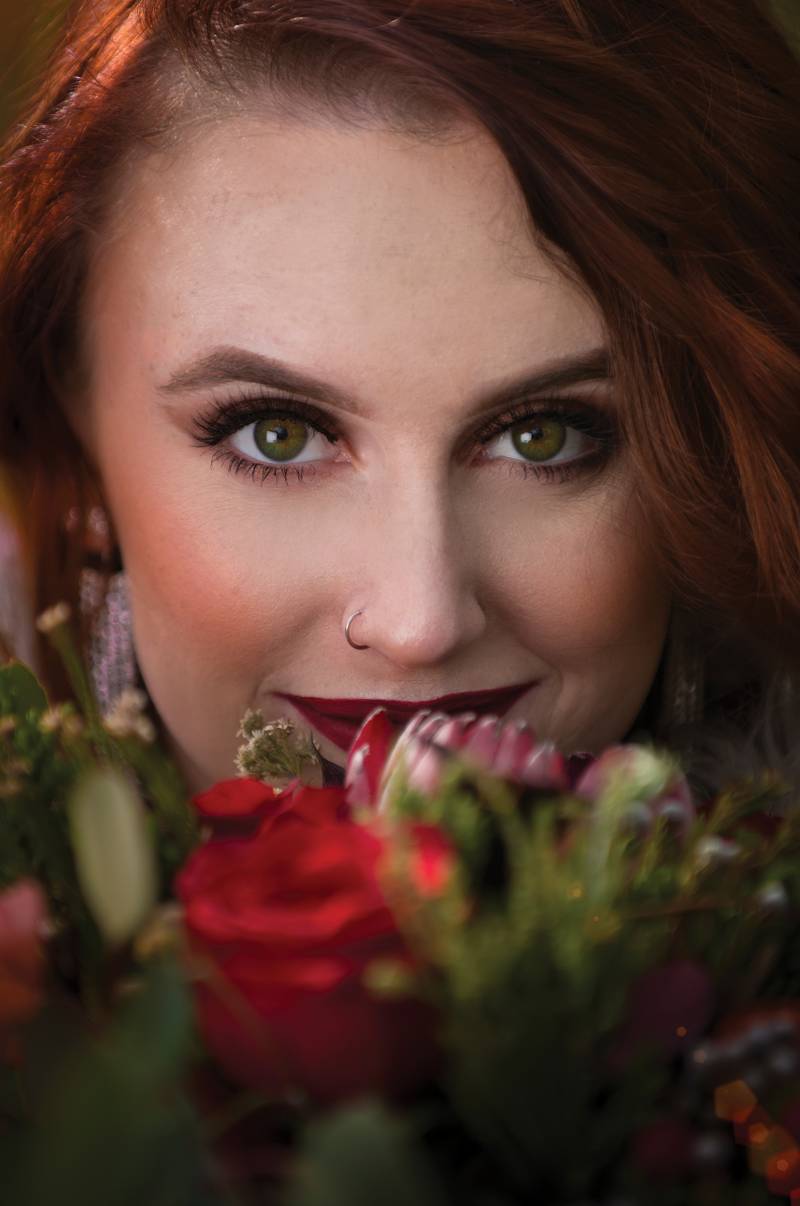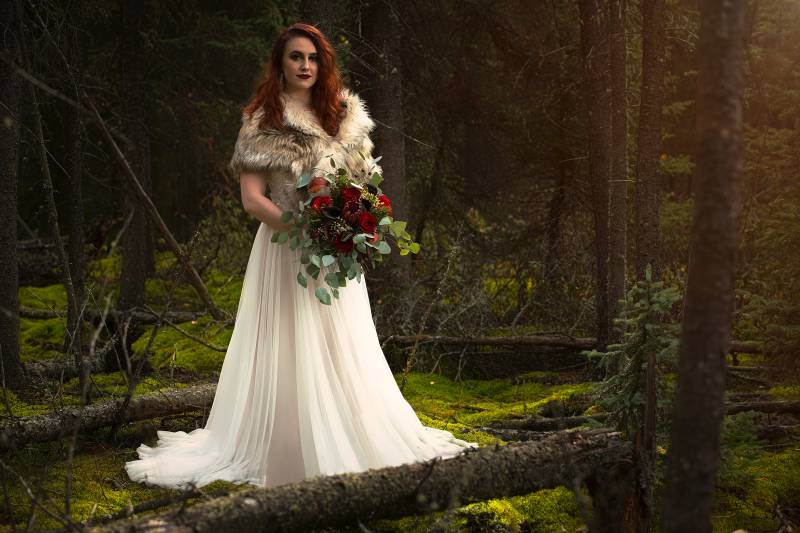 From the photographer:
Fall colours and furry shawls make this beautiful sunset shoot pop. Woodland + Wildflower wedding venue is home to a seemingly endless supply of photo ops. We swapped out the trendy photo props for a scenic trip through the Northern Boreal forest. Early October in Alberta can be as beautiful as anywhere. Bucking the norm, these photos should jump off the page.

We raced the sun on this day trying to get as much done as we could before it set. Jesse of Woodland + Wildflowers pieced the shoot together pulling in favours from friends and generous loans from vendors.