Do you have a special place with your babe? A secret place that feels like maybe Mother Nature made it just for the two of you. A path in the mountain, a spot by the river, a cliff at the end of a hike or even just a table at a coffee shop. Your special place isn't really about the place - it's about the two of you and the magic you bring to it.

With adventure in their hearts, Calgary wedding photographer Christy D. Swanberg Photography took Ashley and Brett to a spot off the beaten track for their engagement photos; a waterfall is hidden away (in a place that remains secret even to us!) that now these two can forever call their special place. This stunning landscape is so tucked away that we've never seen it featured, and that is the mark of an incredible, adventurous photographer.

With casual and relaxed Alberta style, Ashley and Brett held hands, snuggle close, laughed and kiss all throughout their time in the mountains. They kept each cozy and warm while they explored the wild and beautiful world - a euphemism perfect for what lies ahead of them, don't you think?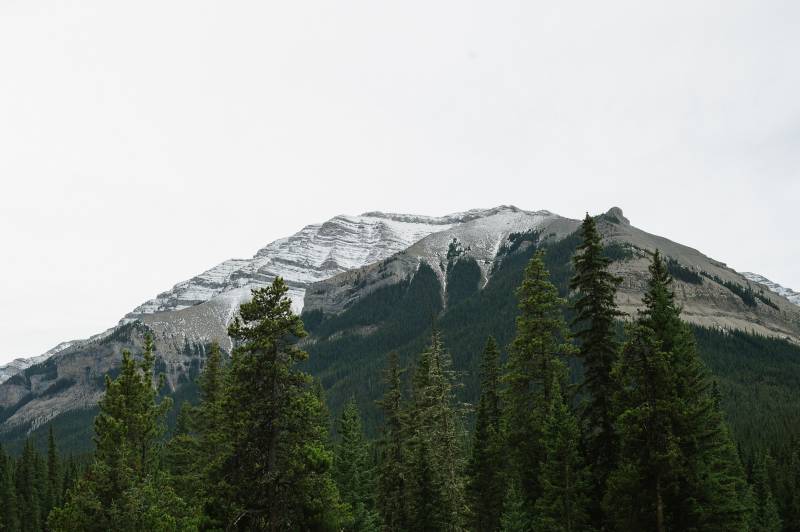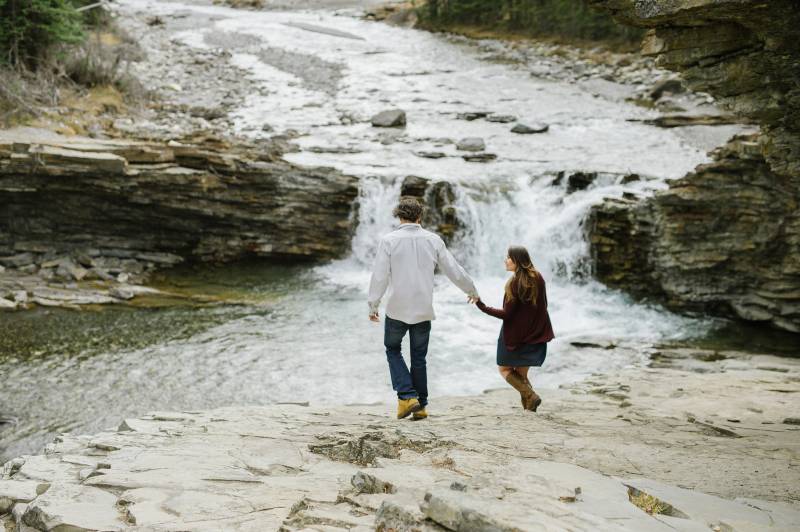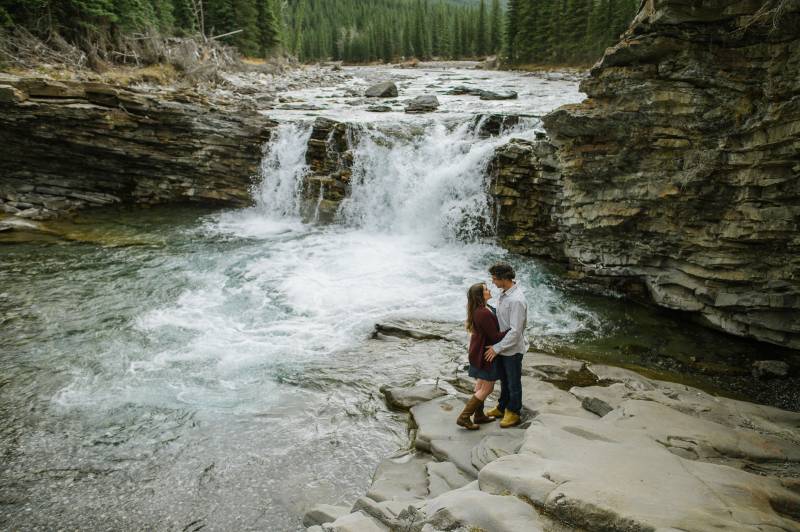 From the photographer:
Your hands guide me toward your lips like it knows how I thirst for your kiss. This feeling you orchestrate is like no other and you must be mine as soon as humanly possible.
Ashley and Brett wanted to do their wedding engagements out somewhere that wasn't on the normal beaten path. They searched high and low for it even and had 'scout' days to find the exact location that spoke to them both. They found Turner Valley's Sheep River Falls and knew instantly that it was the perfect spot. So, like any adventurous photographer, I jumped in their big ole truck and off went to capture their love amongst the amazing views of Turner Valley.
I always want to know my couple's story and by story, I mean stories. We each have a different memory of how it all went down. So, I want all the details, the good, the embarrassing and the sometimes twisting stories of how they because a couple. You know why. I need to know what makes them tick so when they get in front of my camera I tell their story as authentically as I possibly can.
Here is what I saw, how I could tell they are both passionate souls who will never bore of each other no matter the circumstances.