Beyond. Adorable. Those are the two words that stick in our mind every time we look back on Cess and Matthew's engagement session from Edmonton wedding photographer Jamie Dimitry Photography! These re-created their first walk and picnic together, and they filled it with pops of colour. Cess wore a casual bohemian flower crown and a navy summer dress for a relaxed style, and Matthew took the opportunity to serenade the love of this life during their picnic. Hear more from the photographer after the jump! See more Edmonton wedding inspiration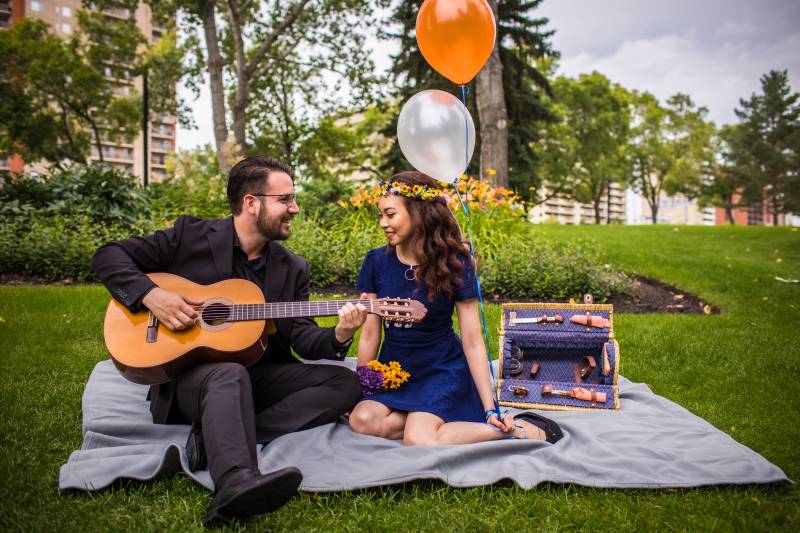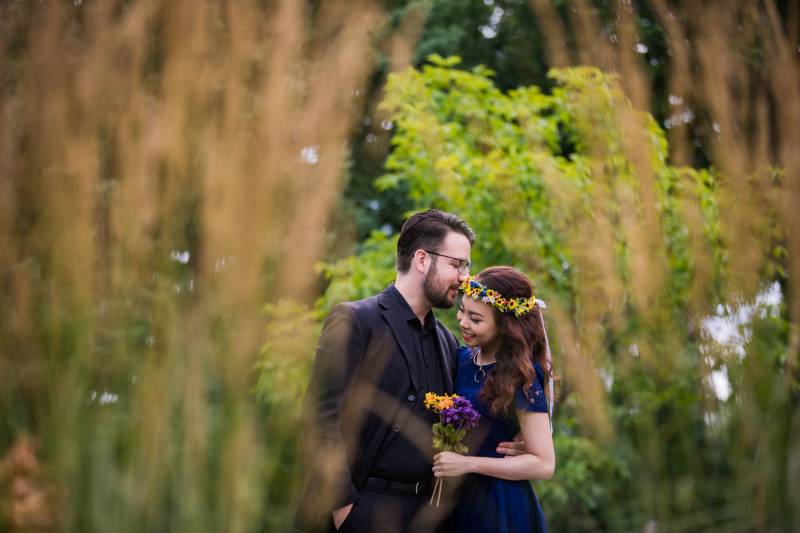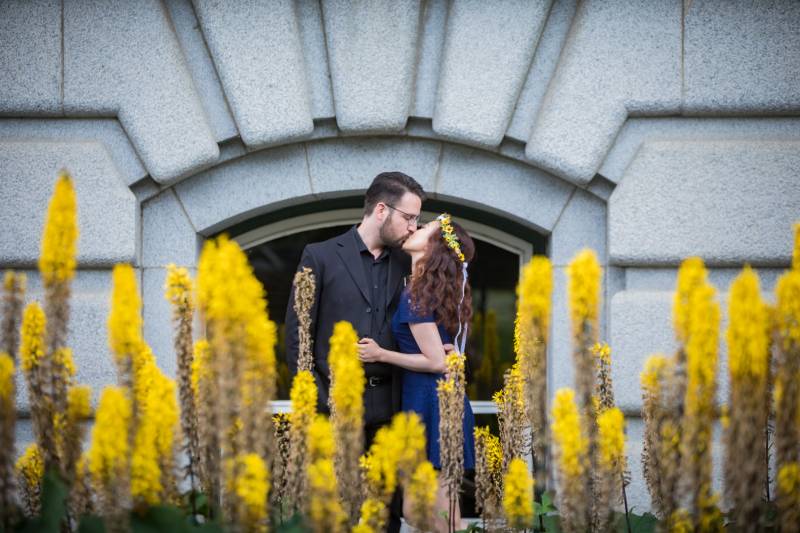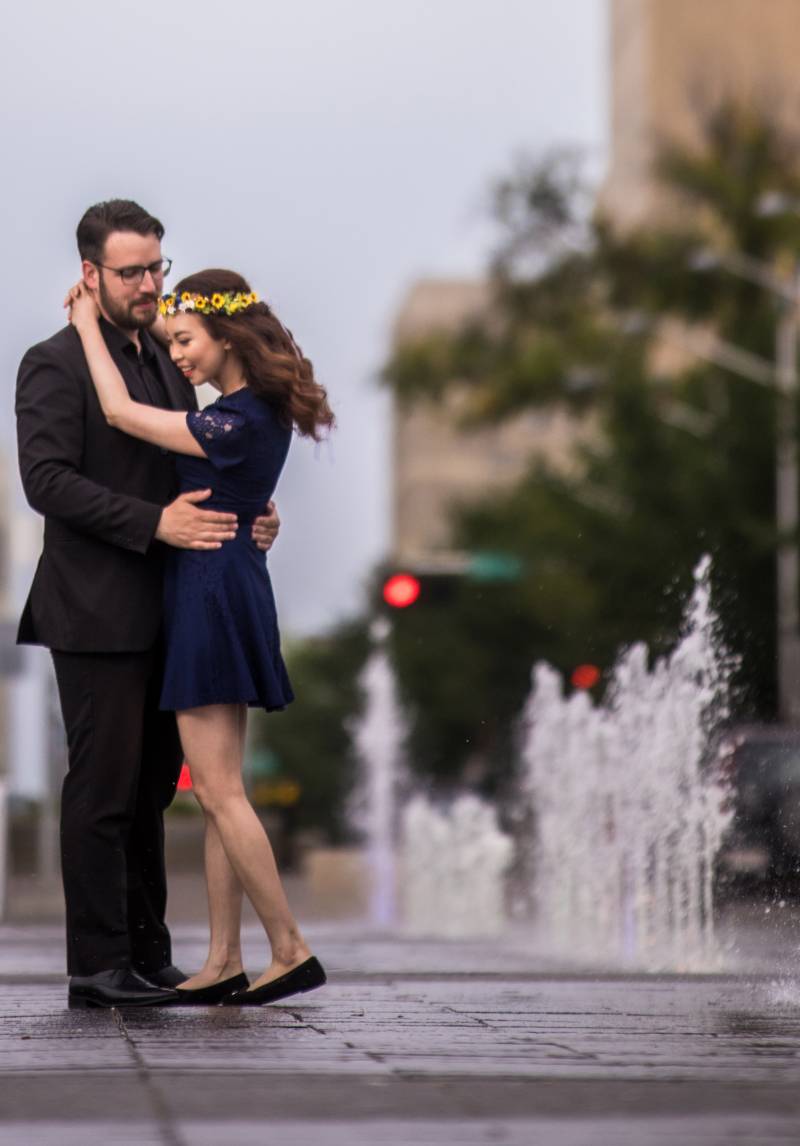 From the photographer:
For Cess and Matthew's engagement photoshoot, they recreated their first walk and picnic together. The couple met in the summer of 2018 and have been inseparable ever since. They often take walks around the parks of downtown Edmonton, which became an everyday habit when little yorkie "Cupcake" joined their lives. Matthew proposed after a year of being together, and the couple had set their wedding date on September of 2020.

The photoshoot was scheduled on a perfect summer day, with colours curated to reflect the colour scheme the couple is planning for their wedding day. "Cupcake" took some convincing to pose for the camera, but the results are so wonderfully cute that the puppy photos were used in the Save the Date cards.