If you're feeling a little intimidated about heading out to buy your wedding suit - don't be. First of all, remember that you're not alone! For a lot of guys, the suit they wear on their wedding day is the first suit they ever own. And let's be real - there aren't a lot of guys out there who are thrilled at the idea of spending hours looking for the right suit.
To make the process easier, we asked Lowell Williams, second generation haberdasher at locally owned Ed Williams Mens Wear, one of Calgary's top wedding suit stores, for his best tips on finding the right wedding suit.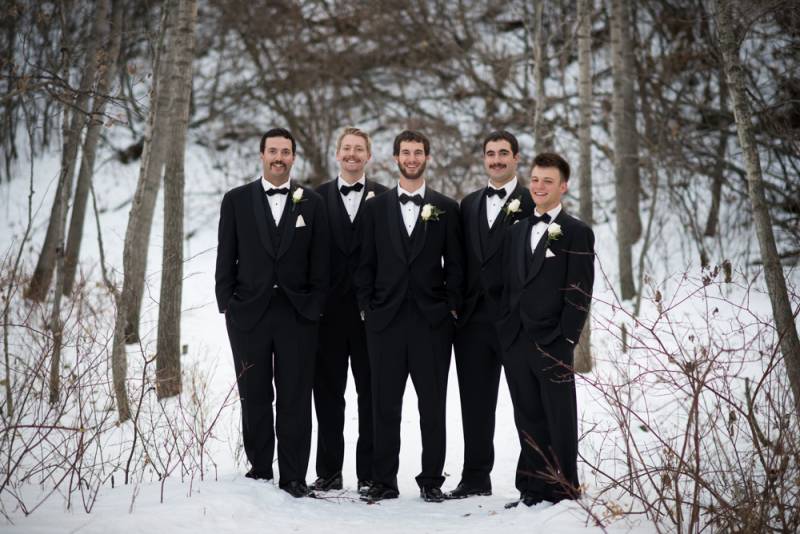 Tip 1: Understand the difference between renting and buying.
Both are great options for your wedding day. If you don't wear a suit on a regular basis, investing and buying a suit doesn't make a lot of sense. But if you already have a few suits hanging in your closet that get worn in a regular rotation, a wedding is a great excuse to freshen up your look for 2017, as unlike a wedding dress, a well-made suit can be worn for up to 10 years.
"With renting, the important thing to remember is you don't have as many options regarding suit styles and alterations, so go in with the mindset that you can't customize your look as much. Regarding altering a rented suit, it's important to be mostly satisfied with the look and feel of the garment from the get-go, as they don't have as much flexibility for tailoring."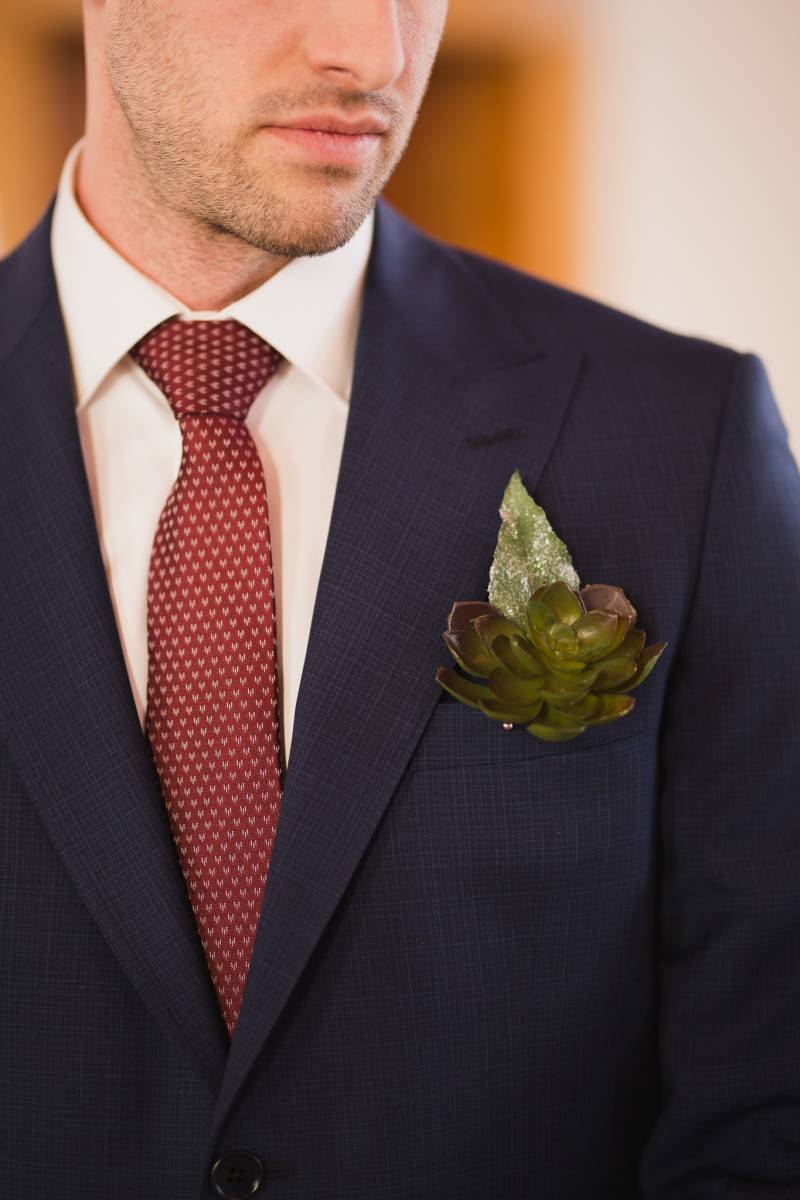 TIP 2: Give Yourself Enough Time
This can't be stressed enough. Shopping for your suit in the month before your wedding will just end up being added stress in crunch time.
"Ideally, you want to give yourself about 3 months. While lots of guys find the right suit at the first store they head too, sometimes you end up having to visit a few places before you find the right look at the right price. That takes a little time. And then even if you're buying a suit off the rack, you'll need to budget in time for alterations and fittings. If you're investing in a custom suit, you'll need to allow about 4 weeks for construction and delivery, and then fitting time on top of that. So in my opinion, it's a lot easier just to start early." says Williams.
Tip 3: Make sure the suit fits reasonably well before you alter it.
Whether you're wearing a suit that's already in your closet or you're purchasing a new one, the garments need to fit your body shape and size reasonably well before you start altering it. If you've lost or gained a substantial amount since you last wore the suit, chances are it won't be able to be altered to fit your new body type.
"It's important to understand what can't be altered on a suit - you can't alter the chest width and the shoulder width on a suit jacket, so if your suit is broad, it's staying that way. Although we can adjust the sleeve length. For pants, it's basically all about the fit in the hips and the upper thigh - altering the waist and the seat is a fairly simple process, but if the pants are too tight across the hips, causing the pockets to flare open like elephant ears, little can be done to improve that.