A glamourous urban venue, classic bridal style, and modern wedding details made Timothy & Micaela's wedding stunning. Micaela's low-back wedding gown was embellished with delicate details, and Timothy's cobalt blue suit was accented with a textured tie. With bridesmaids in flowing robin egg's blue dresses, and bohemian hair and makeup, and groomsmen in matching blue suits, their wedding party was all smile on the most exciting day of this couple's life. And while Timothy & Micaela's bridal style is totally gush-worthy, their wedding decor is modern, fresh and romantic. Embracing their love for Moscow Mule's, copper mugs became a central theme for their design and paired crisp blue linens and gold plate chargers. For more swoon-worthy wedding inspiration, see the entire wedding photographed by Love Actually Photography. Hear more from the bride, photographer and meet the entire Creative Team after the jump!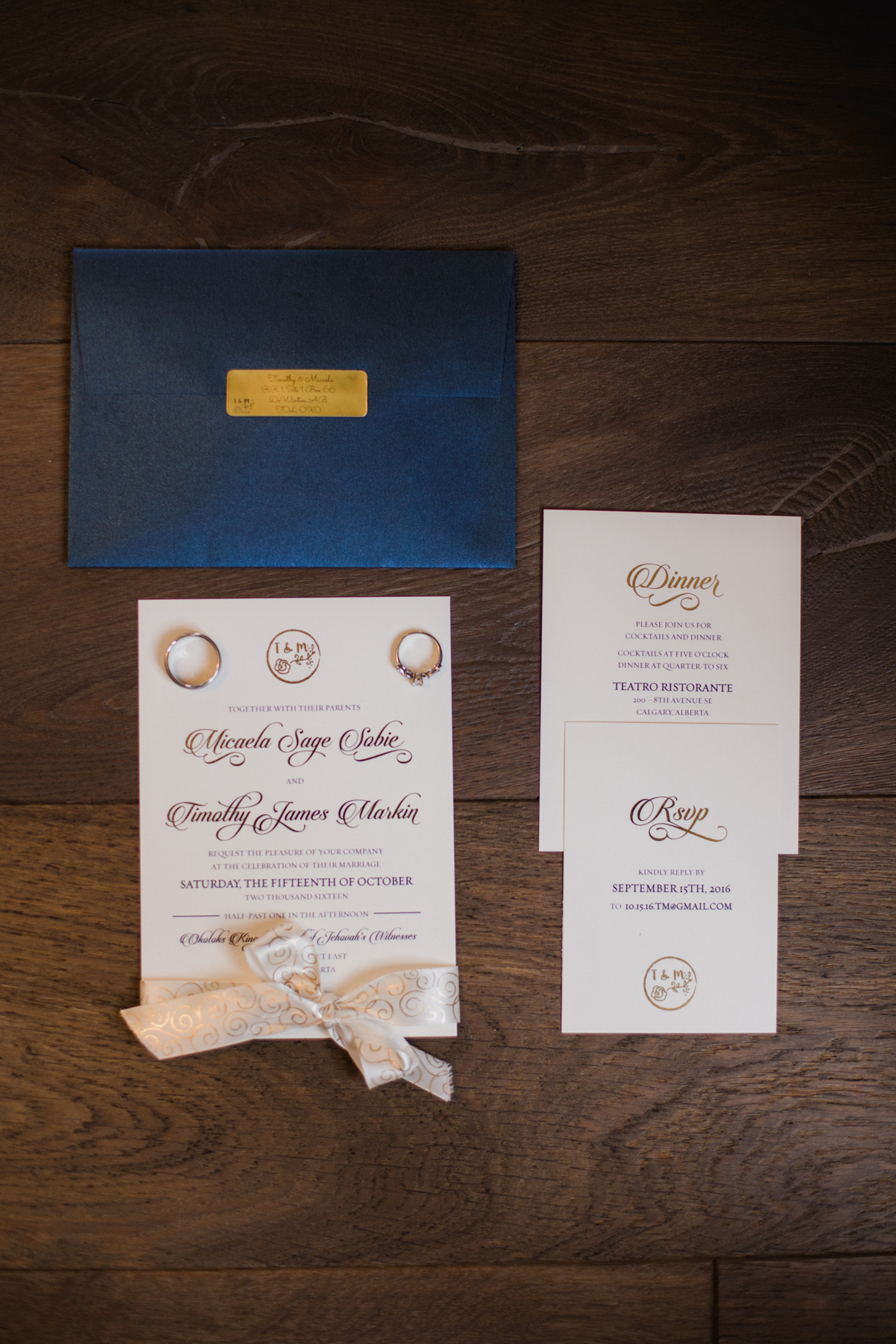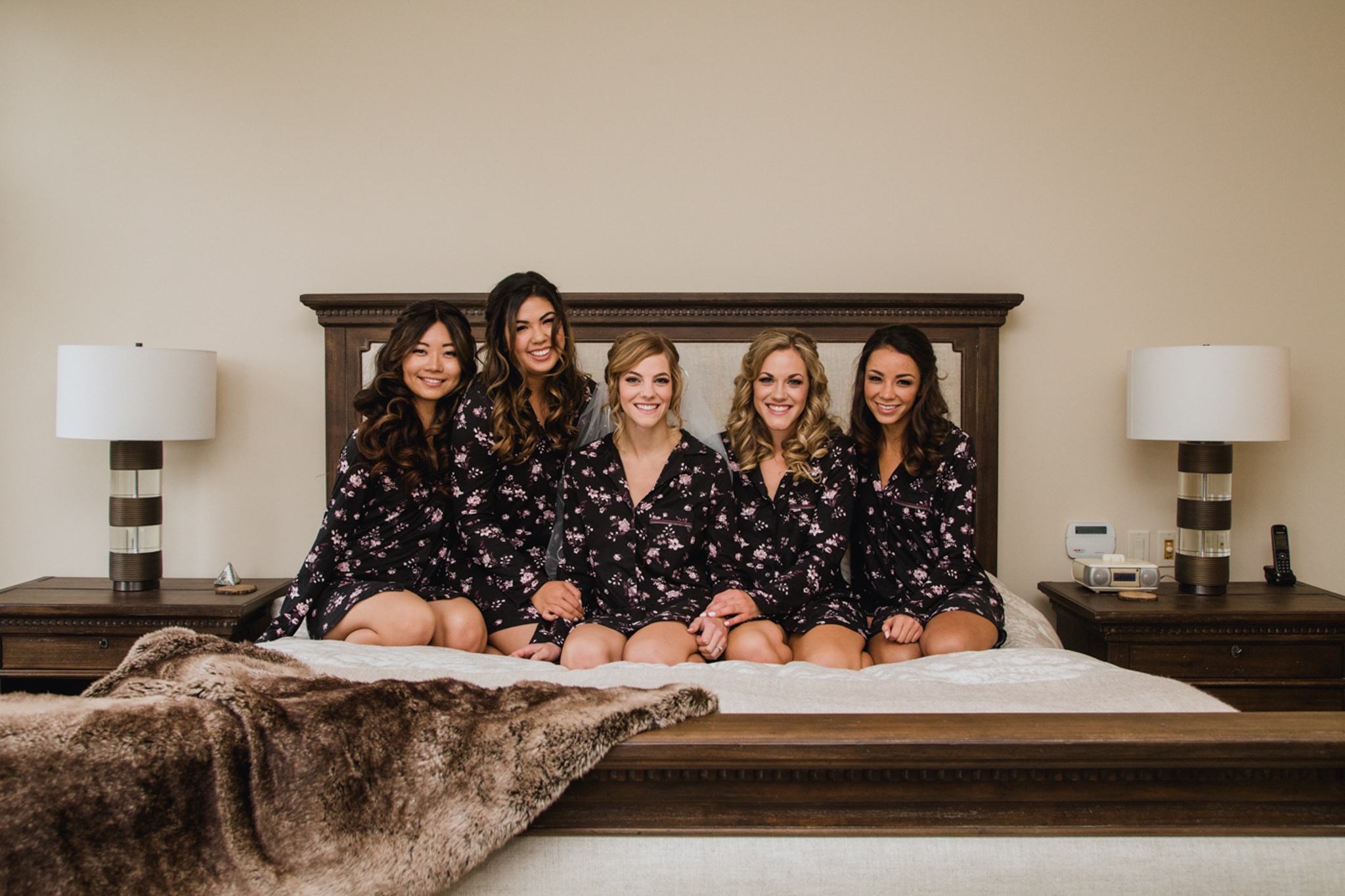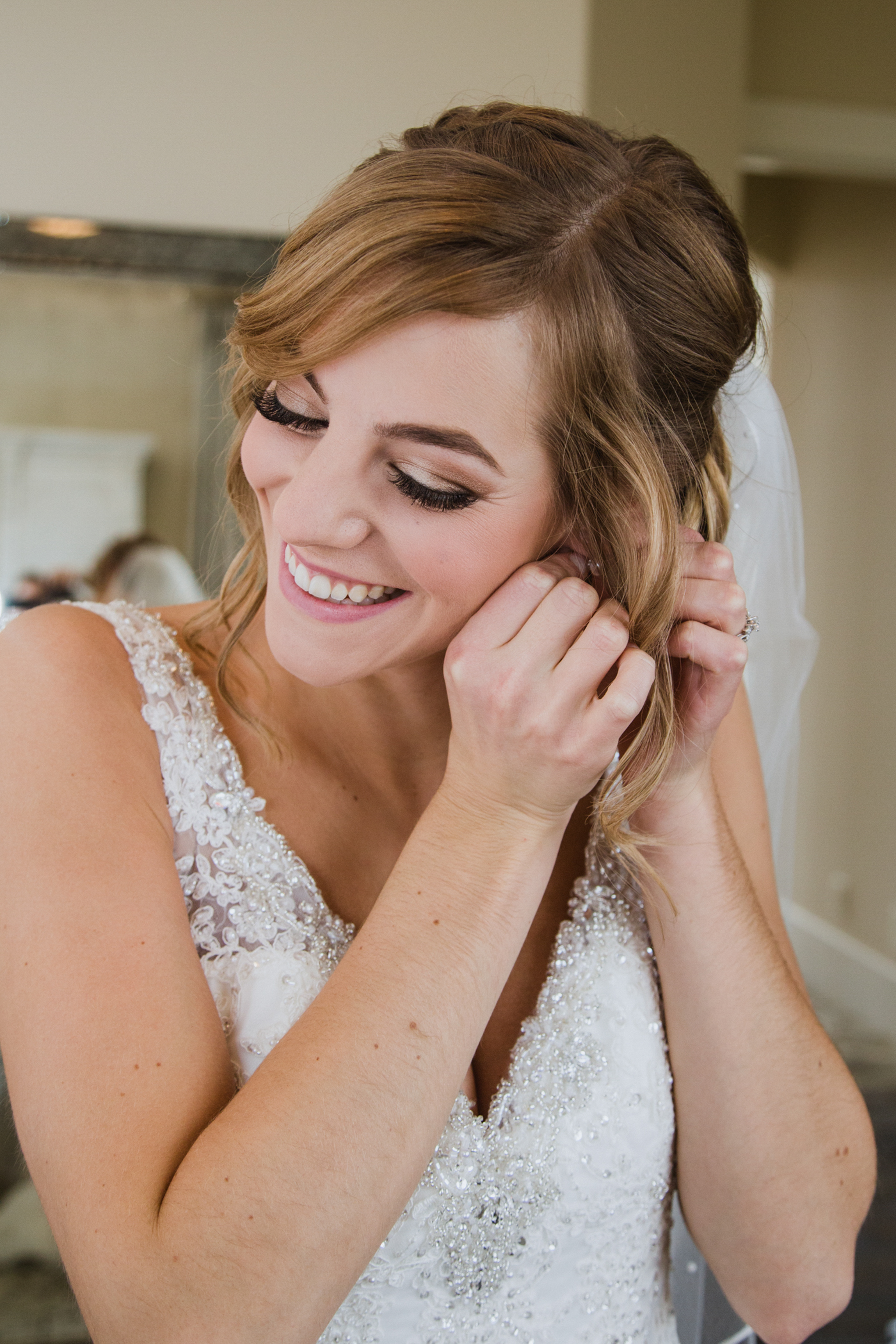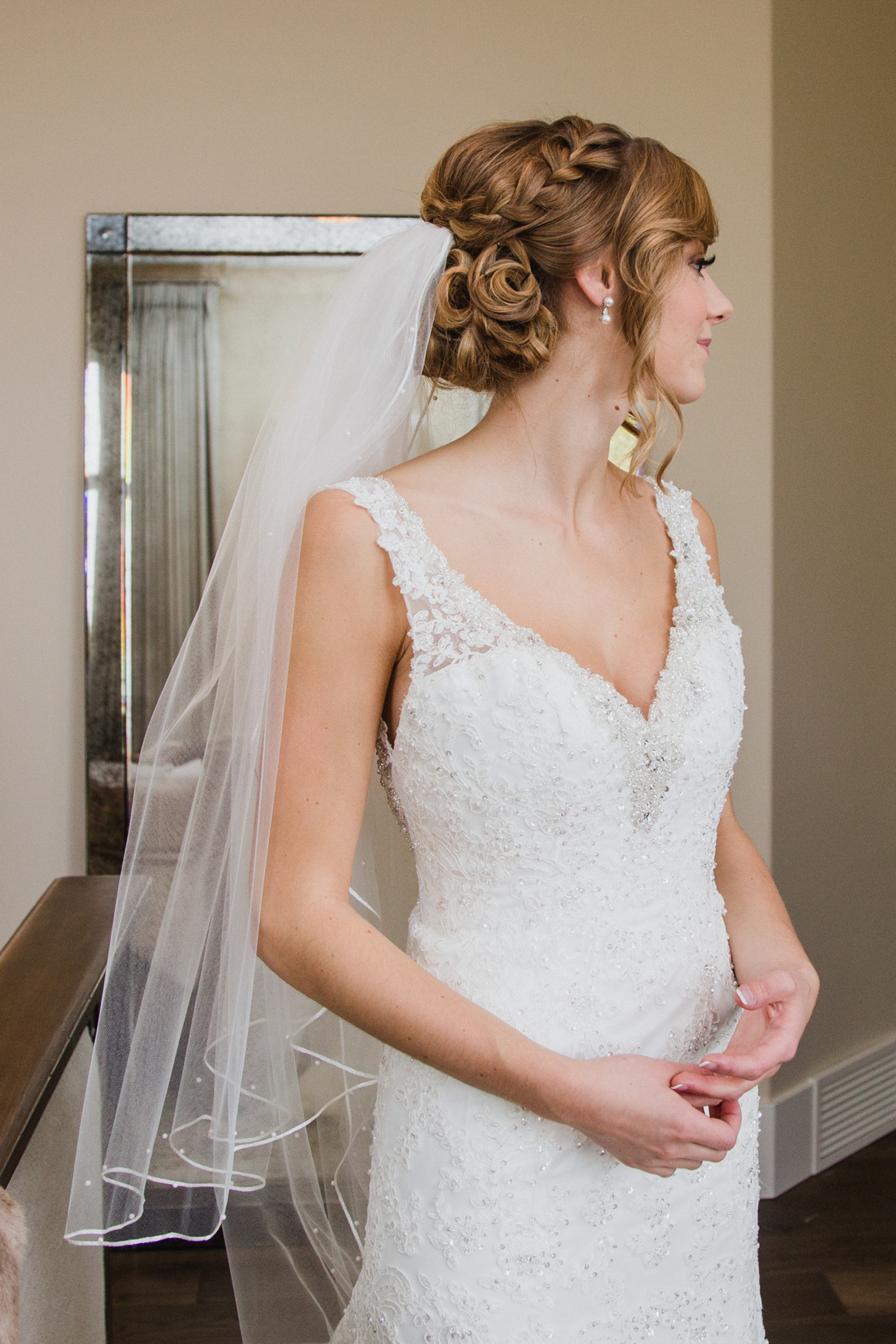 From the Photographer:
Tim & Micaela's wedding was one of the most emotionally moving weddings we have had the pleasure of photographing. The entire day was centred on celebrating their love for each other and their love for their families.
There were so many touching moments that we will never forget; including the Groom's reaction at their intimate first look, the bear hug the Groom and Father-of-the Bride shared after he gave away his eldest daughter, and when the new couple danced like no one was watching as the sun set over the beautiful Teatro Ristorante.
Timothy & Micaela wanted to showcase their love for vintage details with a modern twist. Their classical-chic wedding was held in a historical bank that has been transformed into a modern Ristorante. That evening the grand Teatro venue was filled with food, love and laughter.
From the Bride:
Our wedding came together as we went. I was never one of those girls who planned my wedding since I was little. Tim and I wanted to create a vintage feel with modern twists. Everything started to fall into place after we saw the beautiful Teatro venue. We knew that the former bank turned restaurant would be the perfect fit for the day we had in mind.
The colour name of our bridesmaid's dresses "Once Upon a Time" completely fit with the romantic feel of our wedding and I knew I just had to have them in dusty blue.
My favourite moment hands down was the first look. At first I was completely against it! I wanted the traditional walking down the aisle first look. His reaction at both our private first look and our ceremony were equally emotional, but I am so happy to have the memory of the moment between just us. It also helped me relax and feel completely ready for the day.
We absolutely loved our Moscow Mule copper mugs with our custom engraved logo. We wanted a favour that everyone could enjoy having drinks in at our wedding and would want to take home at the end of the night. Copper Mugs Co. made our vision come to life! They even created our custom stamping that we ended up using not only on our mugs, but on our invitations and menus. This was something that was very special to my Dad and Tim. They bonded over perfecting their favourite drink, the "Moscow Mule."