There are so many beautiful reasons to plan a staycation and escape to the mountains these days. The Town of Banff is so excited to welcome back couples for magical, socially distanced weddings. We had the chance to ask the Town of Banff all the pertinent questions about what couples can expect when they're planning a Rocky Mountain wedding, what the experience of their guests will be like and what might surprise couples!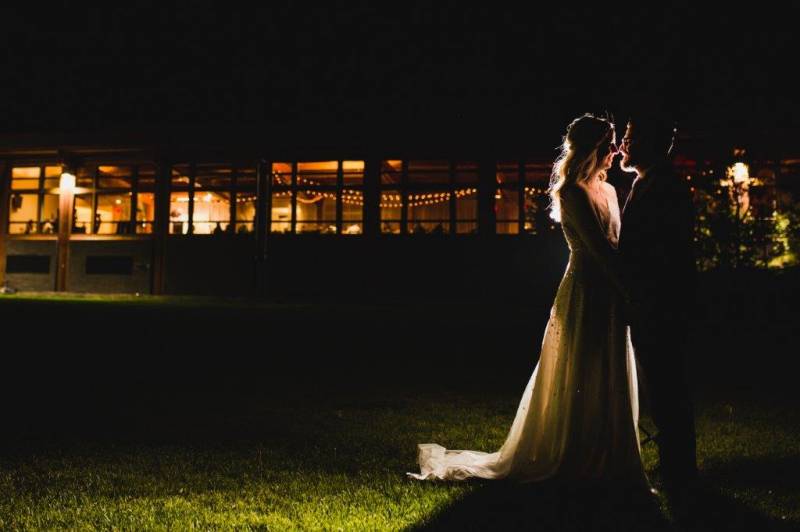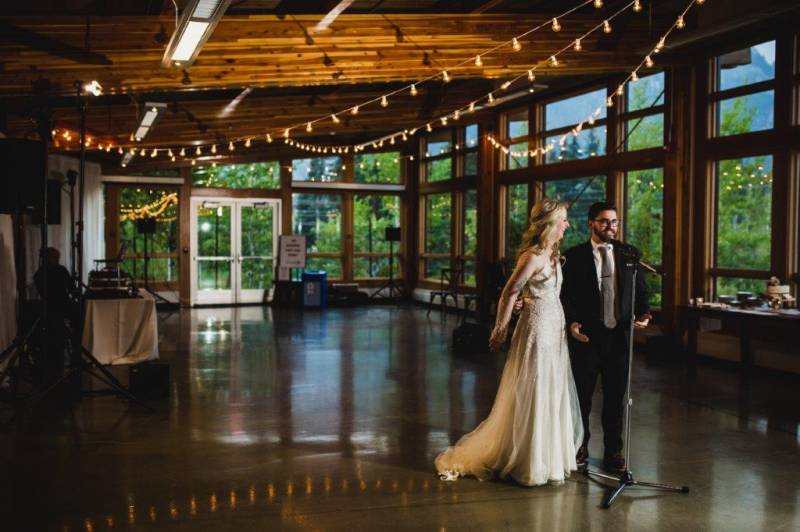 Banff has some stand out wedding venues- how are they working to make small weddings safe for couples and guests?
The Town of Banff has and continues to ensure that our facilities and venues are safe for small weddings. We have done this by reducing the minimum time required for bookings at many of our venues as we understand that set-up and takedown will not be required. In addition, at the time of booking, we provide our guests with the most recent Alberta Health Services recommendations and requirements for group gatherings and we are regularly in contact with our local health officer to discuss upcoming bookings.
Within The Fenlands and at our park facilities we are have increased cleaning and sanitization schedules, have ample sanitization stations available to the public and continue to work with our catering team to ensure they are meeting AHS requirements.
Smaller weddings mean more versatility with event space. What are some of the unique ways that couples can get married in Banff?
The Town of Banff's Tunnel Mountain Reservoir location is a large multi-acre open air space that overlooks the Rundle and Fairholme ranges. The breathtaking views provide a one-of-a-kind backdrop for weddings and small gatherings.
Additionally, we have smaller facilities located in the townsite at the Recreation Grounds nestled along the Bow River and easily accessible by walking from the downtown core. And finally, The Fenlands concourse with its ample floor to ceiling windows overlooks the meadow providing an excellent location for receptions. Just outside the concourse, the meadow is regularly used for ceremonies and with its stunning backdrop of Mt. Norquay will provide memories to last a lifetime.
Our new normal does limit some things, but it also opens up new opportunities! For couples who hadn't before considered a wedding in Banff, what makes it the perfect place to say "I Do"?
Banff has and continues to be a well soughtafter location for destination weddings from people around the world. As a result, barriers to Banff have included availability and affordability for weddings. With many hotels offering reduced rental rates and the loss of international tourists, Banff is happy to welcome fellow Canadians to our facilities in hopes they take this opportunity to say "I Do" in our shared backyard.
For those who have attended weddings in Banff before, what has changed that they should be aware of?
The Town of Banff is committed to adhering to Alberta Health Services regulations. As such, we want to ensure the safety of all our visiting clients.Shouldpublic health limit inter-provincial travel or group gatherings, our team will work closely with you to either provide a full refund or reschedule events at no additional charge. We recognize how difficult this time must be for many who had planned their ideal wedding day and we are committed to working closely with clients and will do our best to alleviate as many challenges as we can through this difficult time.
Banff is so pleased to welcome Canadians to our mountain town and across our community, from the Town of Banff to local businesses, we are putting our best foot forward to ensure visitors have a safe and enjoyable experience in 2020.