Is there any better time to celebrate than in the weeks leading up to your wedding? So much excitement, the air is electric with anticipation. And it's not just you, the bride-to-be who feels it - that excitement penetrates your friends and family just as much! That's why we think this sweet, outdoor bridal shower, or more aptly, Babe Brunch, is the perfect way to celebrate! Because who can say no to mimosas, macarons, finger food and best friends? This is a gorgeous collaboration from a host of Calgary wedding vendors - hear more from some of the experts and meet the entire Creative Team after the jump!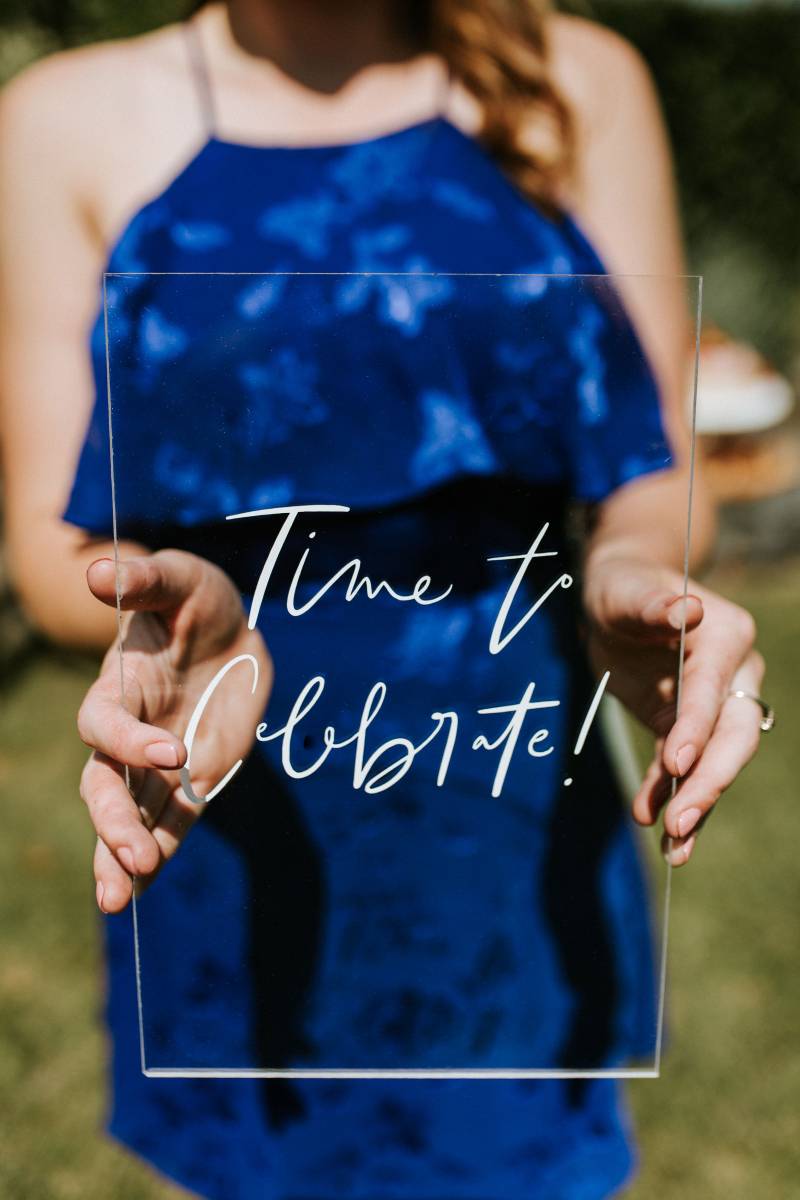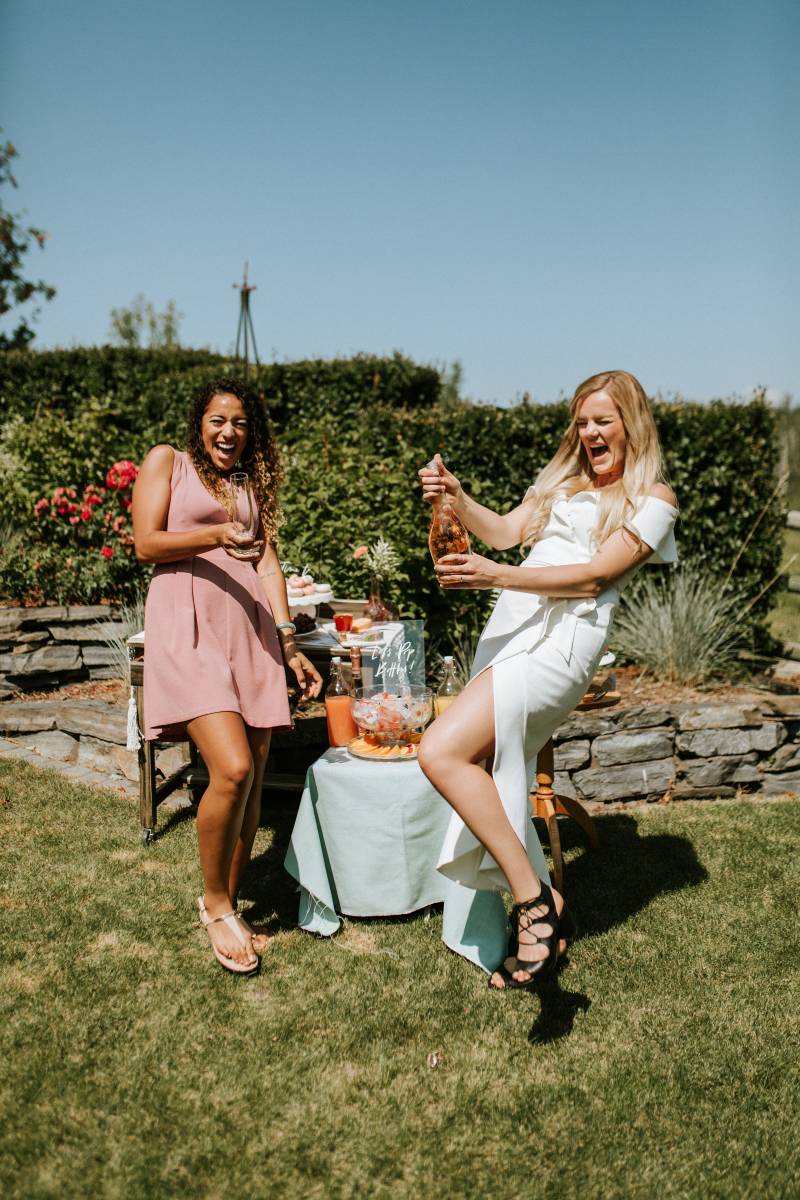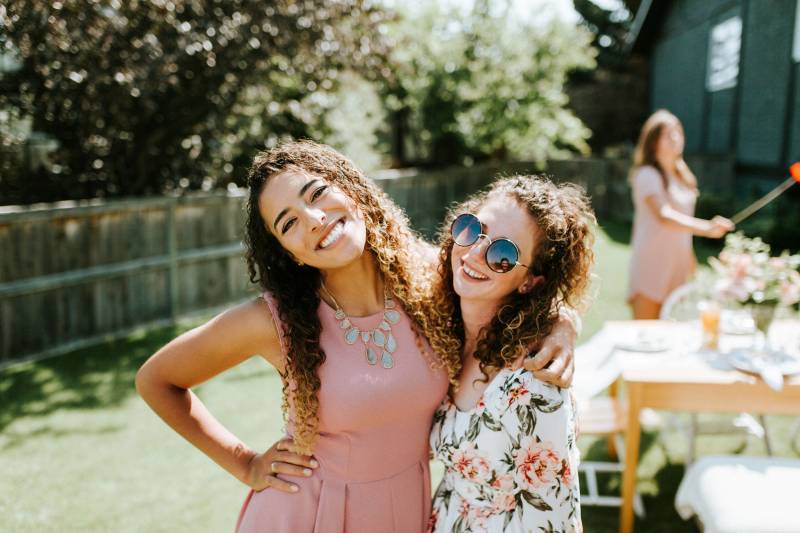 From the Creative Team:
What better way to celebrate on a hot summer's day, than with your best babes, brunch, and mimosas!
"I wanted the brunch styling to be light and airy, with a feminine colour palette. This was achieved with pops of pinks and peaches in the florals and accents of turquoise found in the dinnerware."
- Rebekah Bronte of Bexley Design Co.
For the food (the best part!)… Adorable mini donuts from Pretty Sweet Co and colourful macarons from Ollia made the brunch spread drool-worthy. And trust me when I say, they both tasted even better than they looked!
The main event was the homemade crepe cake. It was as delicious as it was beautiful, with over 20 layers of crepes and strawberry-infused whip cream, topped with a mountain of fresh berries.
A small glass jar filled with Lamb Soapwork's bath salts was placed on each setting as a small favour to the guests. Beside each striped plate (sourced from Anthropologie), was a hand deckled place card, with each babe's name hand lettered with pink watercolour. Floral arrangements from Hen & Chicks adorned both the dining table and the buffet spread, making this brunch extra feminine, floral, and all around stunning! Acrylic signage featuring celebratory phrases hand lettered by Bexley Design Co brought it all together. Marielle Louize captured the event perfectly, depicting all the love, laughter, and joy that took place on that fabulous day.
While this brunch was in celebration of a birthday, the event was styled in such a way that it could be used as inspiration for engagement parties, bridal and baby showers, bachelorette parties, and more!