Nothing adds romance to a wedding the way the warm glow of candle does. Whether they're towering in candelabras or sitting pretty in votives, candles (real or LED) add an intimacy through light that eludes romance. While many venues don't allow for open flame, LED candles provide the perfect alternative to create that magic glow.
Today we're featuring the final post in a 3-part series from a collective of wedding professionals from Alberta and around the world who came together in Canmore to put together a wedding inspiration shoot inspired by the sunset. Today's photos were taken by Perry Thompson Photography and the shoot laminates the las of the fading sunset behind the mountains. Hear more from one of the designers, Ciara Glendon of CG Creative & Co, later in the blog post and meet the entire Creative Team after the jump!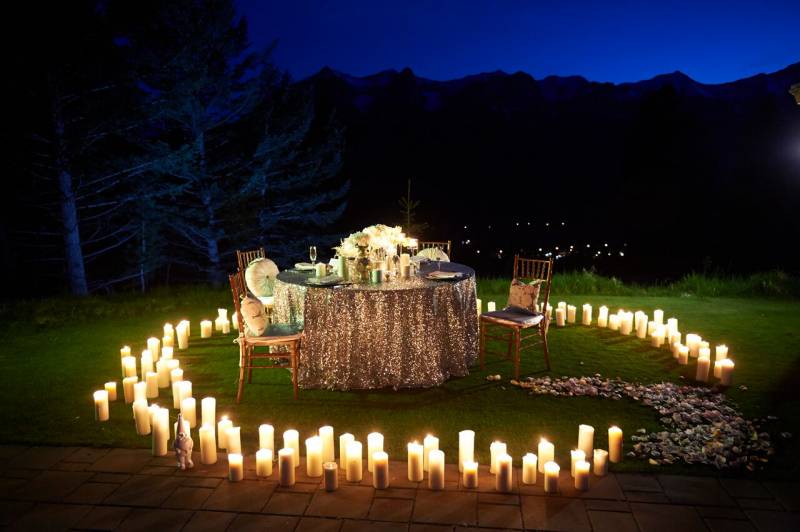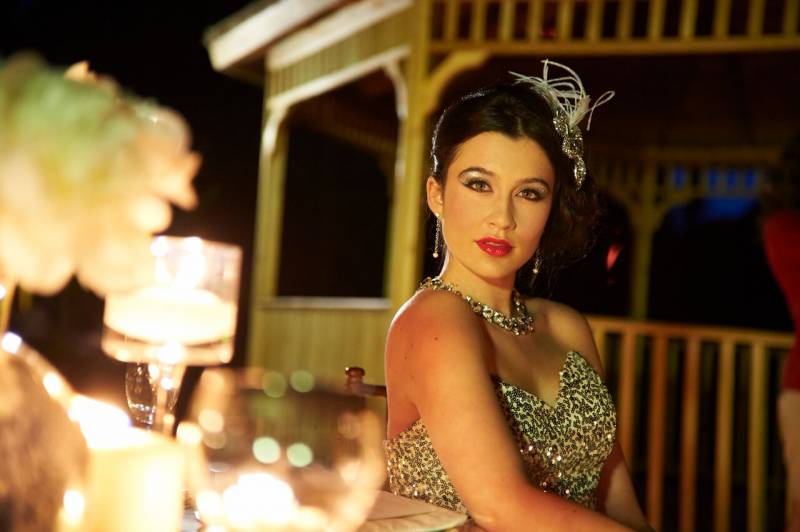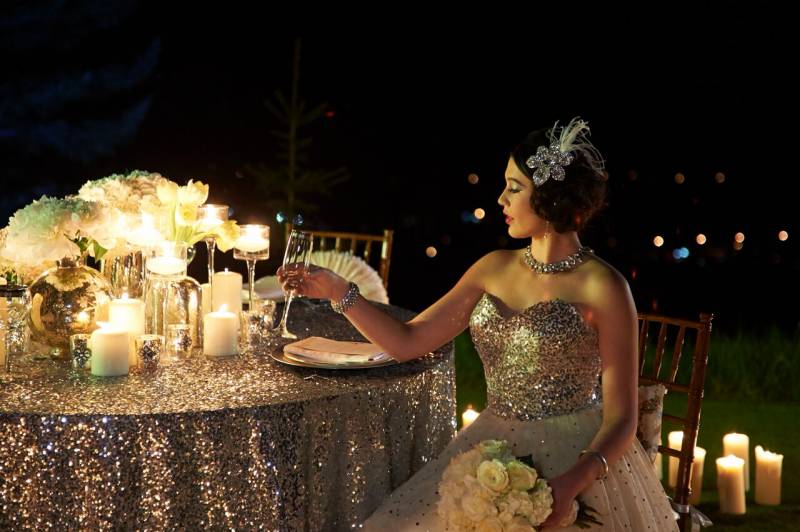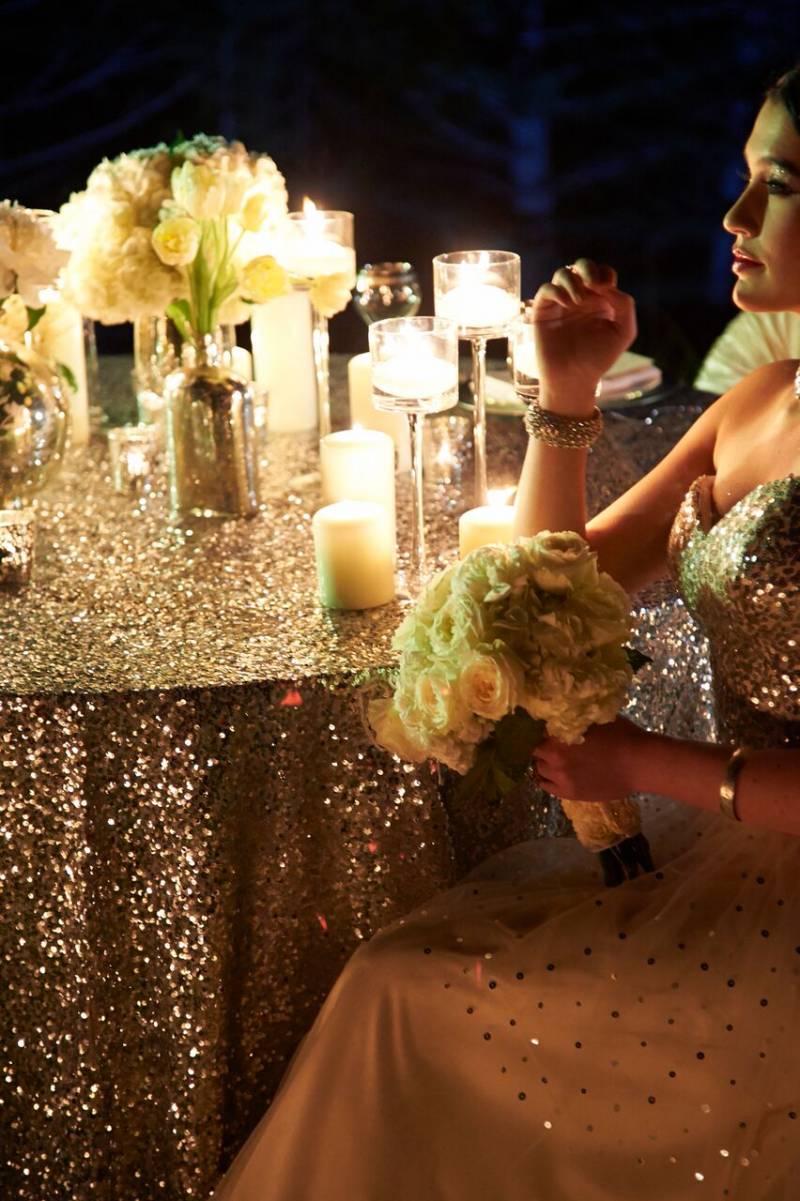 From Ciara Glendon of CG Creative & Co:
"Starry Night" was inspired by the dazzle that comes with nightfall. With only candlelight for our lighting the bride's dress sparkles with glamour as the table linen shimmers in the dim light.
We were then inspired by the bewitching hour of midnight. Deep in the forest is a surprise vignette with a beautiful bride enjoying pastries as though she was Marie Antoinette. Chandeliers hover overhead as vintage props set the mood.