So pleased to welcome our friends from Calgary wedding venue Spruce Meadows to the Confetti blog today for a little wedding brunch inspiration!
Have you imagined your wedding day for most of your life? Many people have, and sometimes they imagine dancing into the night with their beloved. But most of us imagine a day filled with love, laughter, family and friends. A modern take on the traditional reception favors a brunch time affair.
While dancing into the wee hours is for some, others are considering a mid-day brunch bash for something a bit different. A brunch time reception allows for the wedding party to mingle with their guests throughout the day, and enjoy a more casual atmosphere. However, this relaxed setting does not have to be any less elegant than an evening reception.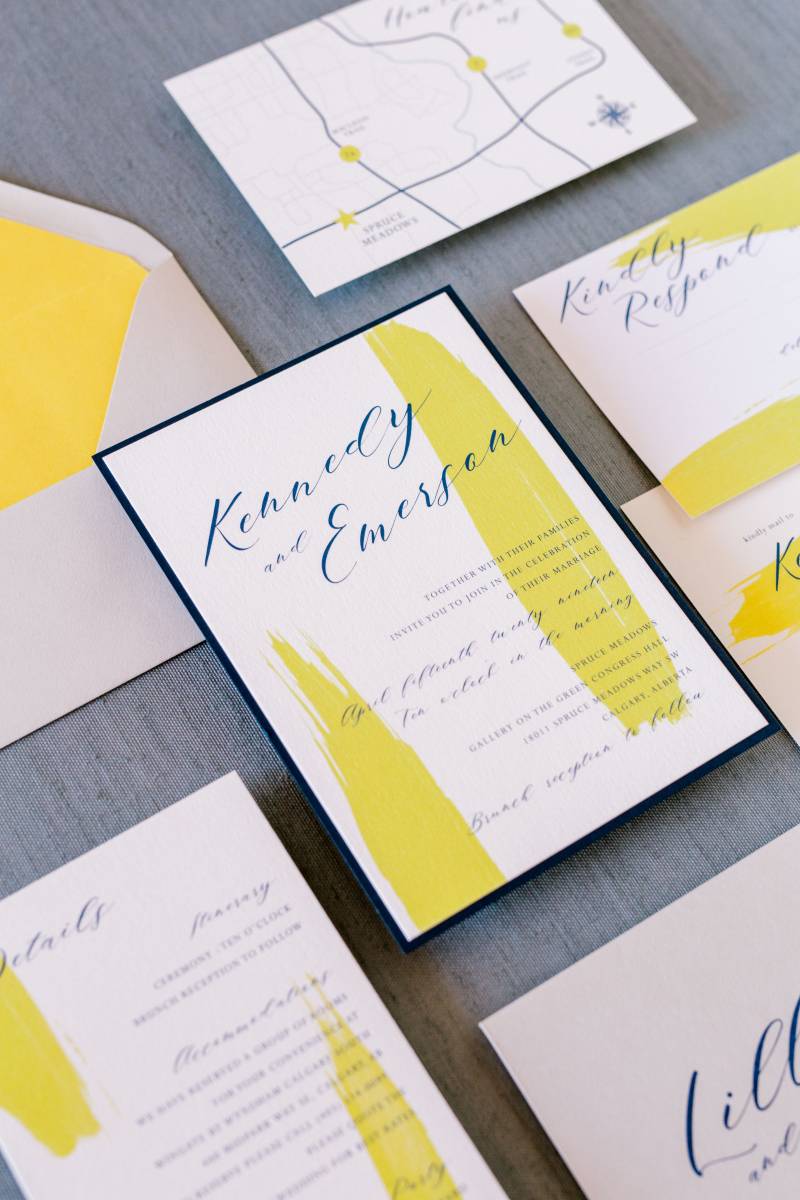 A love of breakfast food can play a large part into deciding to have a brunch reception. With a brunch, it is no longer the traditional "chicken or beef" as is par for the course with an evening wedding reception. During a brunch reception, there is the choice of sweet or savory meals: either Dutch baby pancakes, or omelets for example, displayed below.
While an open bar is not typical at a brunch wedding, there is still the opportunity to have drinks, such as a personalized mimosa.
As well, many of us begin our days with a hot cup of coffee, and a cappuccino cart at our wedding reception would make many of our dreams come true.
Morning and midday receptions allow photographers to take advantage of the many benefits natural light has to offer. Also, for those who believe the early bird catches the worm, some couples have the 'first look' pictures taken at dawn.
For those that are aware of budget concerns, a brunch reception tends to be less expensive than a traditional evening reception. The duration of a brunch wedding reception is shorter than a traditional reception; this can help lessen the cost of the event.
A midday reception can be unexpected, with an emphasis on delicious food and great conversation. It allows for a more laidback, mingling reception rather than a big party. Many incorporate reception games into their event, helping entertain their guests throughout the day. The relaxed, playful atmosphere of brunch receptions can really capture the guests' attention.
Breaking from the ordinary, a brunch wedding reception is a modern, tasteful event that Spruce Meadows can help you achieve.