Calgary wedding creative workshop The Open Workshop, hosted by Heather of Orange Trunk Vintage Rentals & Decor, brings together creative professionals for a day of professional learning and development, and the results are never short of magnificent. Today's shoot is filled with sage greens, winter whites and copper accents, which make for a warm, elegant and truly mountain influenced inspired shoot. Hear more from the Creative Director and meet the entire Creative Team after the jump!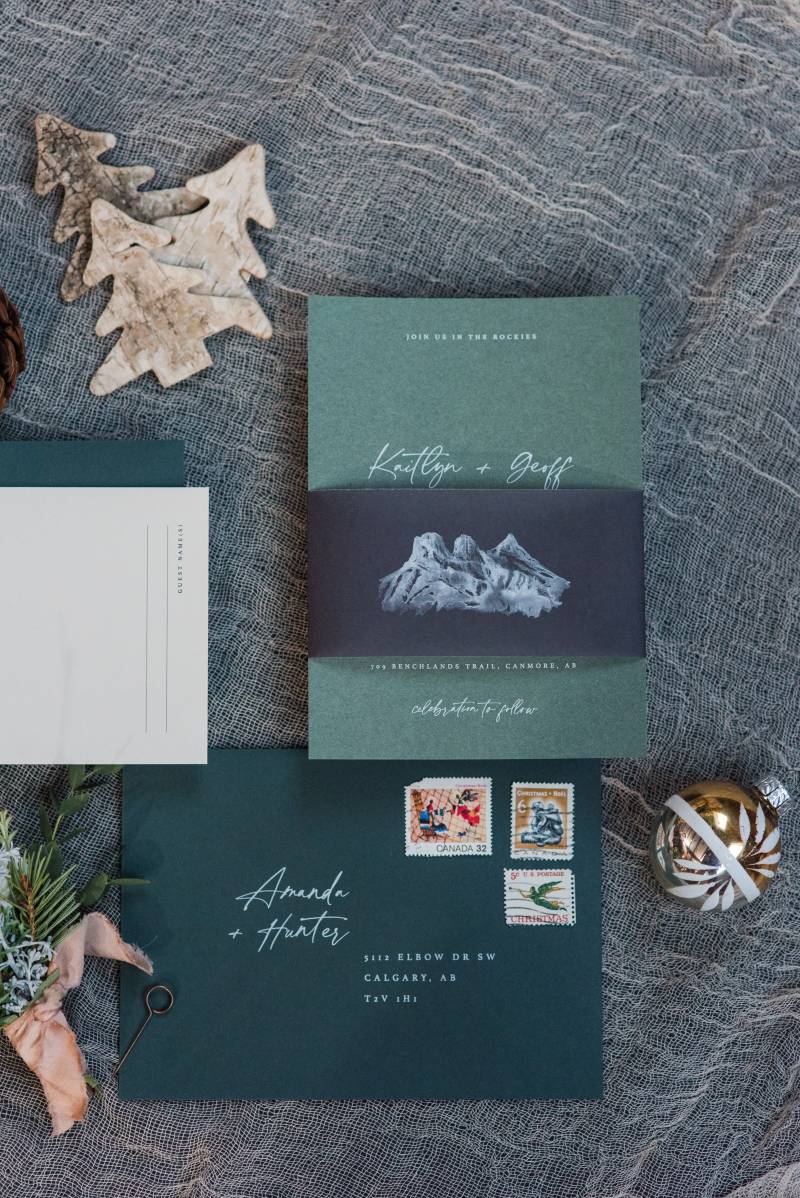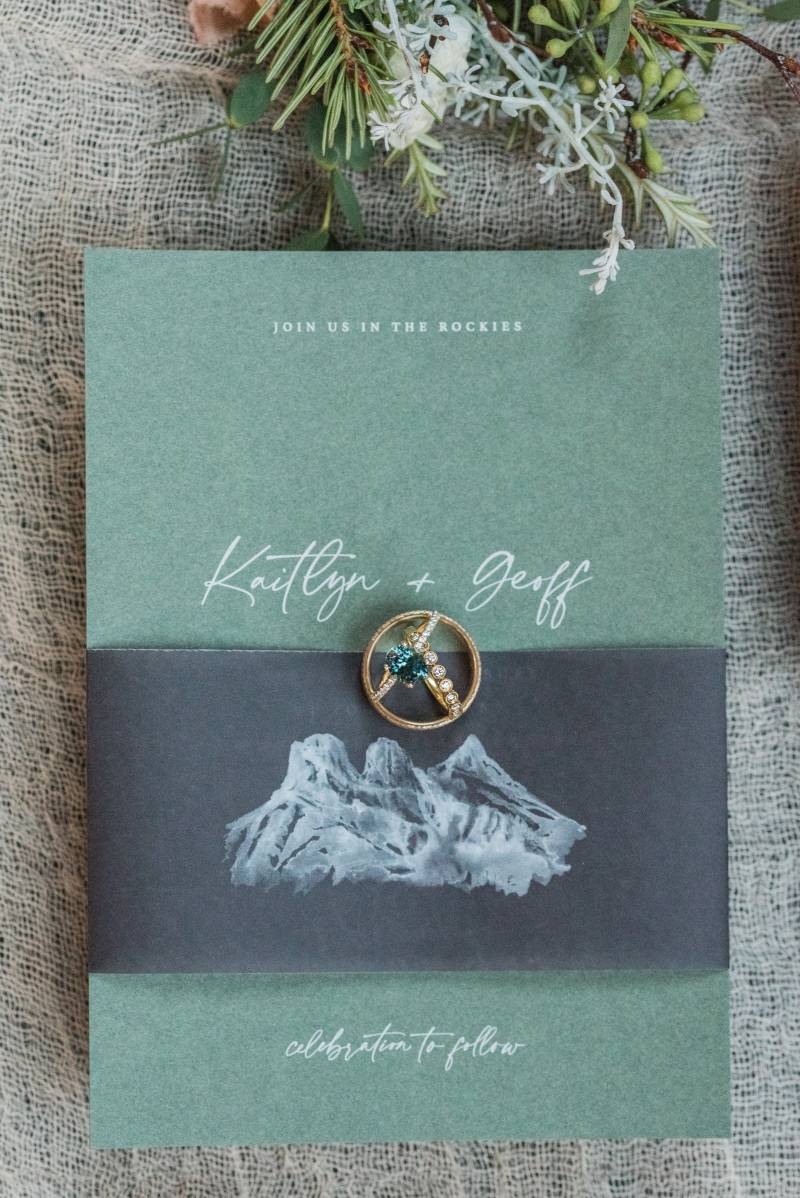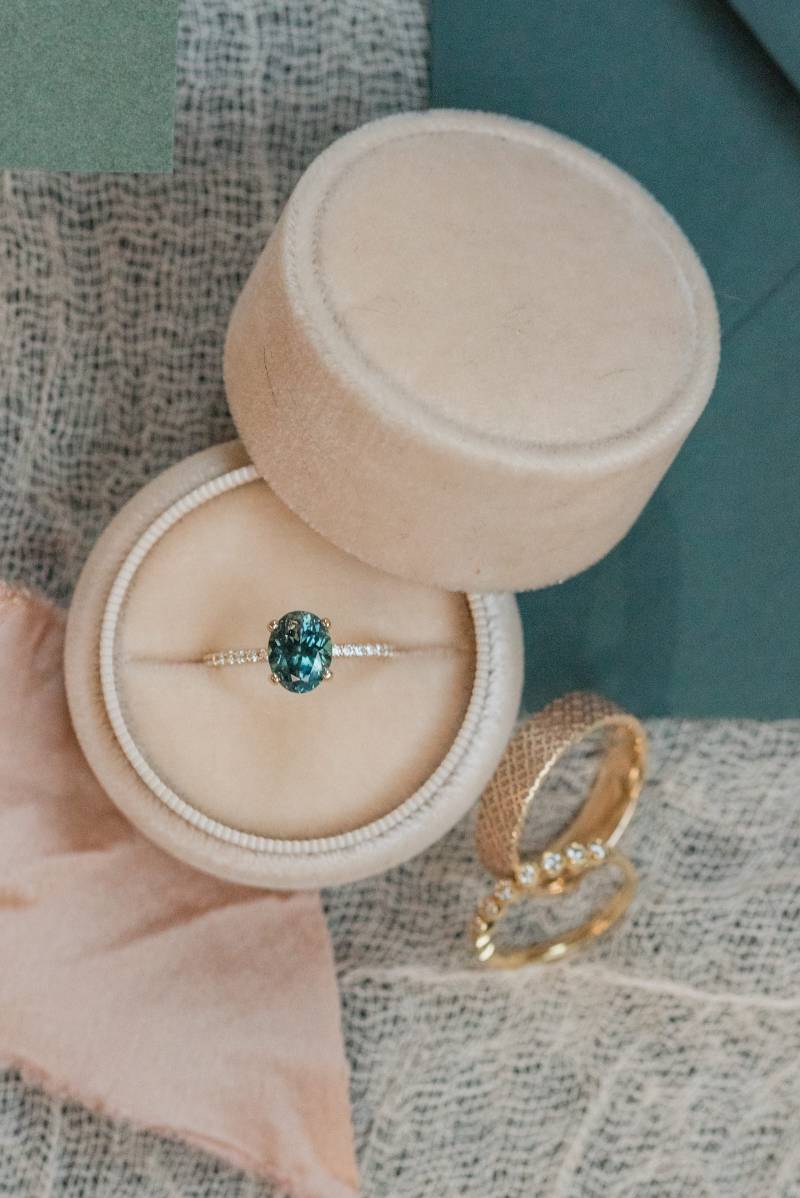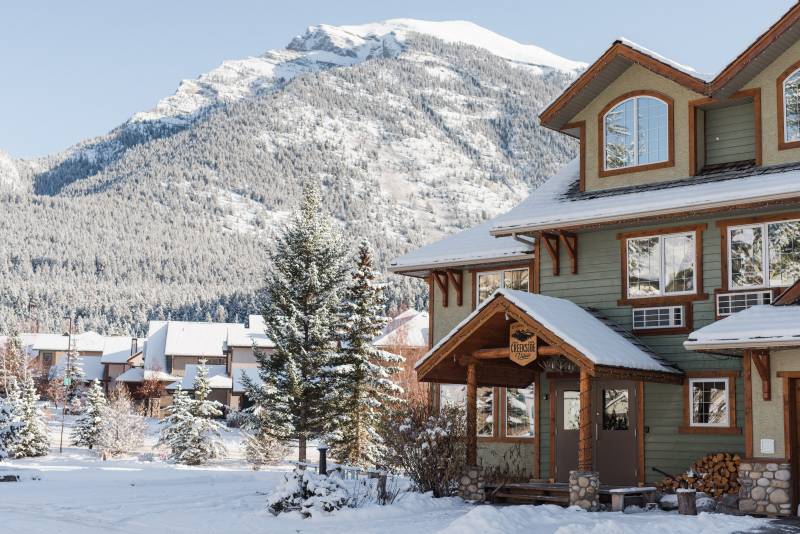 From the Creative Director
I have a soft spot for a winter wedding. My grandparents were married on Boxing Day 1934!
I've always thought how beautiful a winter wedding would be, so we brought one to life with the help of some incredible local vendors.
Kimberly of Chic & Grace Studios, and I chatted about how beautiful it would be to have a wintry woodsy wedding...and so began the design!
Our amazing venue, Creekside Villa in Canmore was the perfect spot to host this event, and they pulled out all the stops for us, making it possible to turn this inspirational photo shoot into a workshop to allow other photographers to build their winter portfolios as well! Devil's Table provided the entire group a gorgeous Holiday Dinner to end the evening as well.
Our design consisted of natural aspects of wood and fresh greens to create a holiday theme, without being overly Christmas-y. The table design popped with vintage milk glass bud vases as candle holders for tall white tapers peppered through a garland that draped beautifully off both ends of the table. As a focal point of the room, we couldn't resist building more garland on the fireplace mantle, adding soft touches like blankets and pillows to the hearth. Each place setting was a simple pairing of soft grey plates, topped with a vellum name card; white dipped cutlery and a white linen napkin. The design was complete with the addition of vintage glasswares in light amber and deep green.
The stunning cake was designed and created by Darci of Kake by Darci. The perfect shade of green, topped with natural elements and sitting on a natural wood cake plate, fit the style so well.
The stationery suite was thoughtfully designed by Shanna of Pink Umbrella Designs. The mountain and winter theme carried through to complete the inspiration. A lovely styling kit from our friends at Curated Kits was helpful in the flat lay styling of this beautiful stationery.
The fashion provided for the shoot from Novia Mia Bridal and Ed Williams Menswear couldn't have been more perfect! That gown was the inspiration for wishing for the SNOW to fall for the day of the shoot, and we were not disappointed. The suit, although subtle in design, was the perfect match for this lovely real couple who braved the snow to model for us. The jewelry was provided by Kaitlyn of Mountain Stone Jewelry, who also happens to be our bride model.
The stunning emerald engagement ring was created for us by Melissa at Alberta Diamond Exchange, and couldn't have been more perfectly suited to our natural theme. The bride's look was created by Robin Hubert of Avenue Beauty. Robin brought the natural theme to the brides style with a slightly dramatic eye.
As you go through these images, you can't help but be in awe of the florals and greenery. Rhonda of Creative Edge Flowers & Events created multiple garlands for the tables, mantles & tree, but also designed this stunning bouquet and boutonniere.
Thank you so much for taking a peek at our Holiday Winter Wedding Design, and we hope that it inspires you to follow your wintry design dreams too.