Snow capped birch trees, warm prairie grasses and rolling foothills, today's earthy and rustic inspiration shoot from Calgary wedding photographer Fly Free Photography is full of warmth and charm, despite it's location! A decor designed by Calgary wedding planner Megan Sawchuk Weddings, this team incorporated rustic elements like a natural wood table and an pieces of ever green with vintage vintage china and stemware. Towering candles created a warm and intimate atmosphere and an elegant all white wedding cake from Sweets of Paradise top it all off! Hear more from the photographer and meet the entire Creative Team after the jump!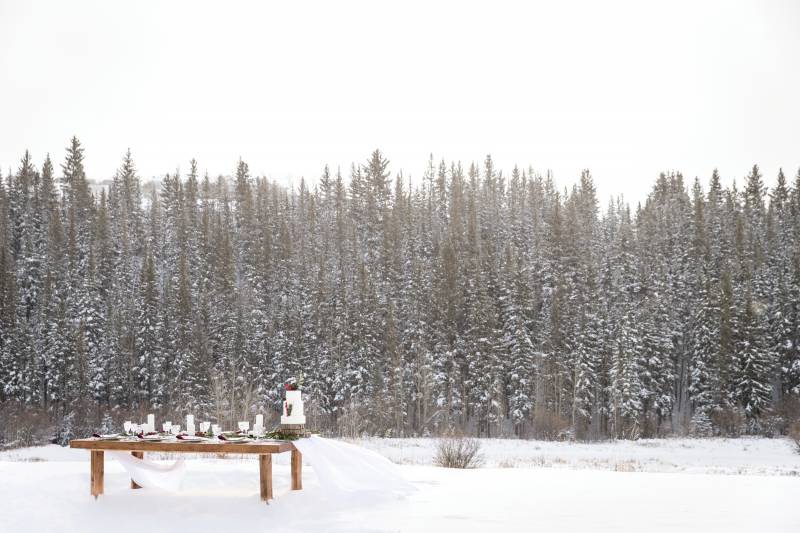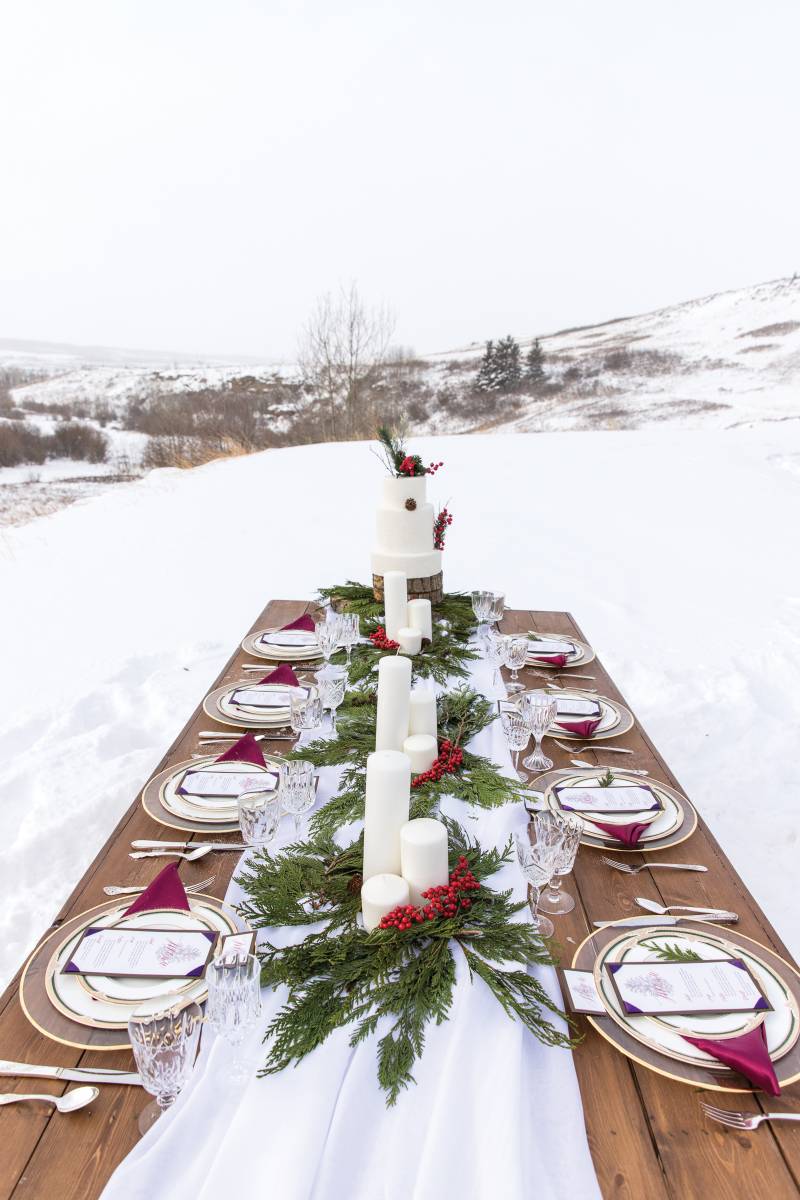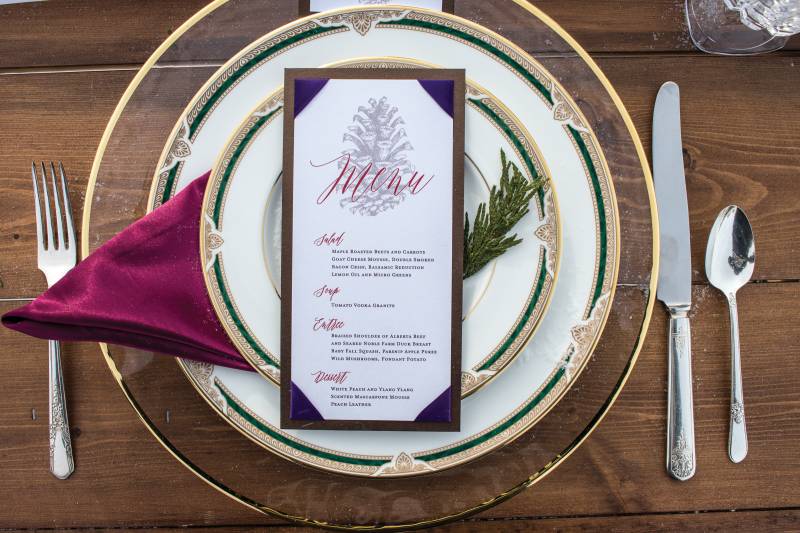 From the photographer:
Winter presents a unique dichotomy. The beauty of the outdoors – undisturbed snow and frost, reflecting the bright sunshine. Or the warmth and coziness of the indoors – rich colors, flickering candles. In this styled shoot, we were inspired to create a table design that could be styled slightly different to fully take advantage of the beautiful outdoors and warm indoors of winter. We took elements from nature – pinecones, red berries, deep green cedar, icy white of snow – as inspiration throughout the shoot. To keep with the beauty and treed valley at the Cochrane Ranche House, we used a rustic table adorned with a flowing runner covered in green cedar and candles, exquisite mixed-matched china, and an icy-looking cake. We added subtle pops of deep colors in our napkins and stationary. Bringing the shoot indoors at The Baron, we used the rich, red brick wall to create a warm, cozy feeling, and to contrast with our white décor and light-reflecting crystal.