Well, how gorgeous are these two?! Alyssa and Nick's wedding is the epitome of a romantic and intimate Rocky Mountain wedding and was captured by Miranda Weston Photography. With a guest list of just 35, that meant this happy couple got to share the most romantic day of their lives with the friends and family whom they are closest too. We can't not get over Alyssa's bridal style - we are loving the romantic feel of her gown and her long flowing locks give her a woodland vibe that we adore!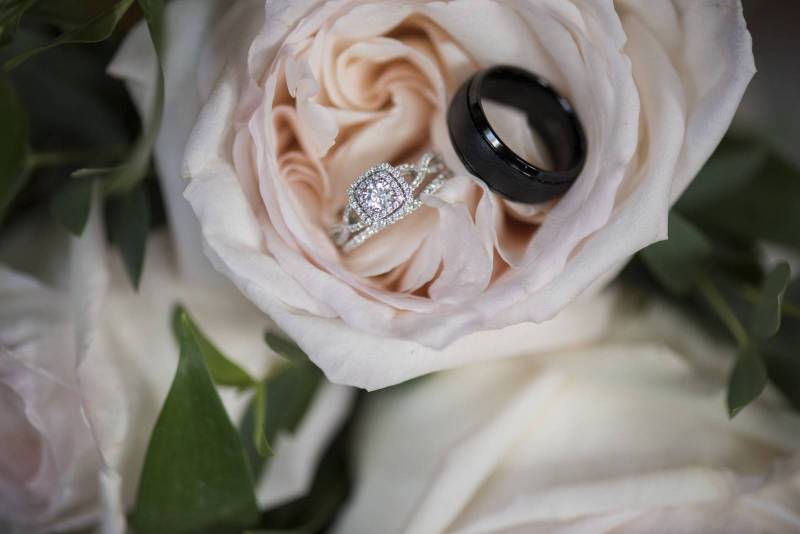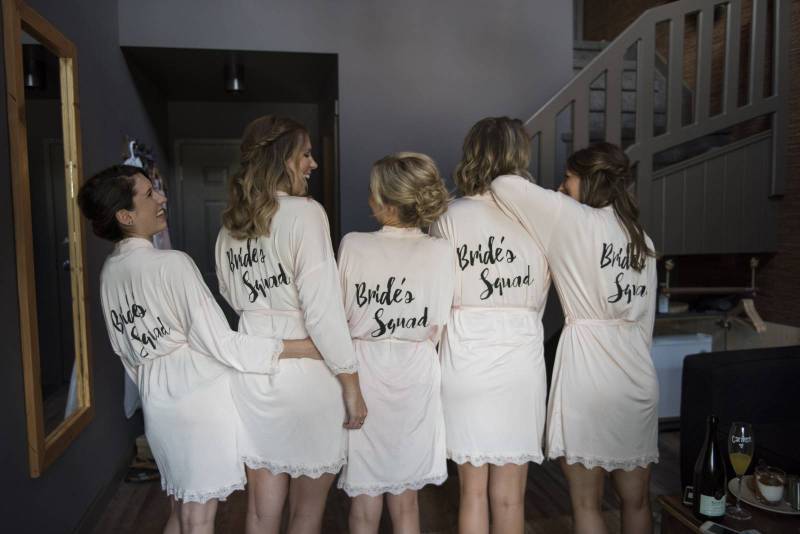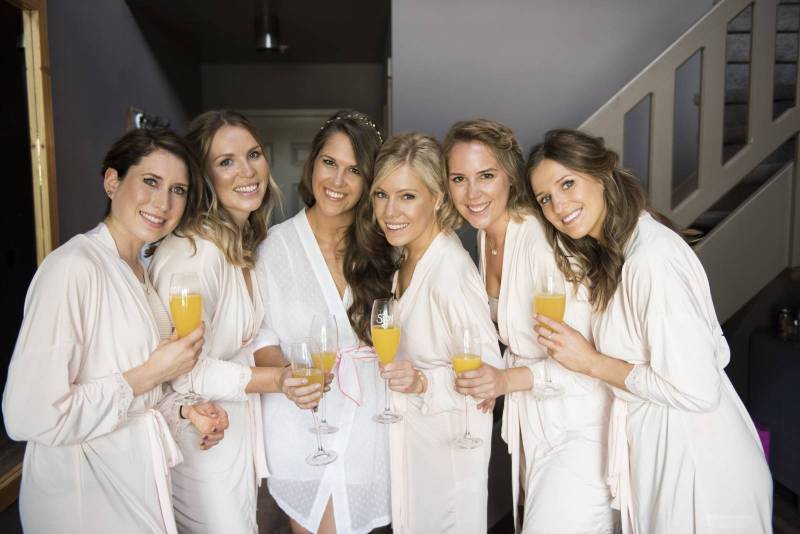 From the photographer:
This intimate and romantic wedding was described by most attendees as "genuine" and "laid back", which are not the most common words used to describe ones big day. The entire event took place at a small bed & breakfast that has a rustic, yet modern feel.
A small ceremony of only wedding party and immediate family left not a dry eye among all, as the bride and groom shared personalized vows for one another. This followed by the intimate reception of just 35 guests included a surprise song sung by the bride to her groom, and some very special speeches from their closest friends and family. Dessert included maple bacon or s'more donuts made by Jelly Modern, and the special-made crepe cake by local pastry chef, Courtney Thomas, was filled with mocha and caramel whipped cream.
The shoot was whimsical and fairytale-esque as the bride and groom chose a nearby river, and a steep climb to a forested area in upper-Canmore. Bride trekking around the forest barefoot, hand held by the groom, the newlyweds enjoyed the fresh outdoor air, and beautiful scenery of Alberta.
The now-Davies wanted their wedding day to be relaxing and romantic, to which it surely was. The blush, white, and gold touches throughout the reception left no other description but that. The simple décor, such as wine bottle centerpieces, were all that was needed in the beautiful venue of Creekside Villa which sheds rustic wood walls and modern chandeliers throughout.
The couple's advice for anyone else planning their big day is that flexibility will save you money, and lots of it. Most of their favorite and memorable details came through that of no specific image in mind, but a desire to stay on budget. Things always work out, even if you have to lose a little bit of control.