Time for something filled with warmth! Today's Romantic Winter Elopement features gorgeous jewel tones, with burgundy's being centre stage in this warm and sexy colour palette. We love the bohemian styling of the bride and groom, the bride wrapping herself in a blanket shall to keep out the cool winter hair, and the grooms colour blocked attire is modern and sexy. Taking advantage of the gorgeous mountain scenery, photographed by Jackie Hall Photography, hear more from the photographer and meet the entire Creative Team after the jump!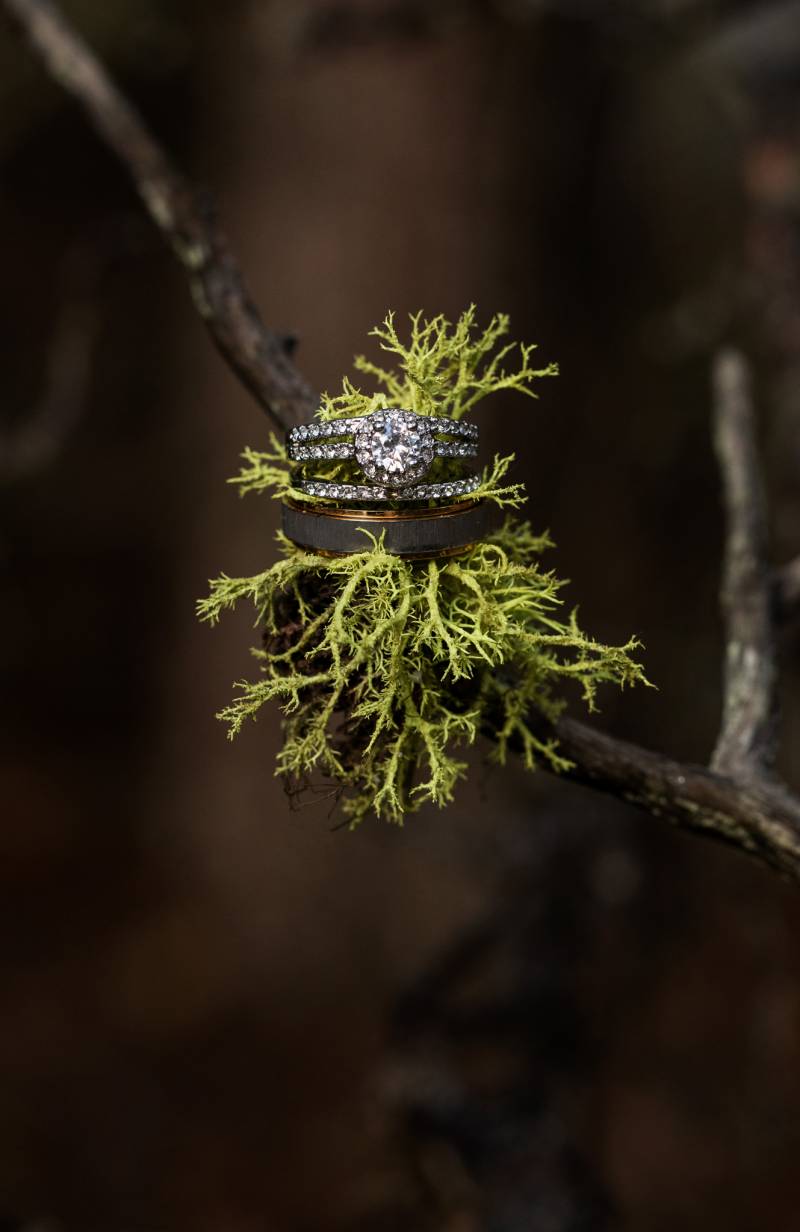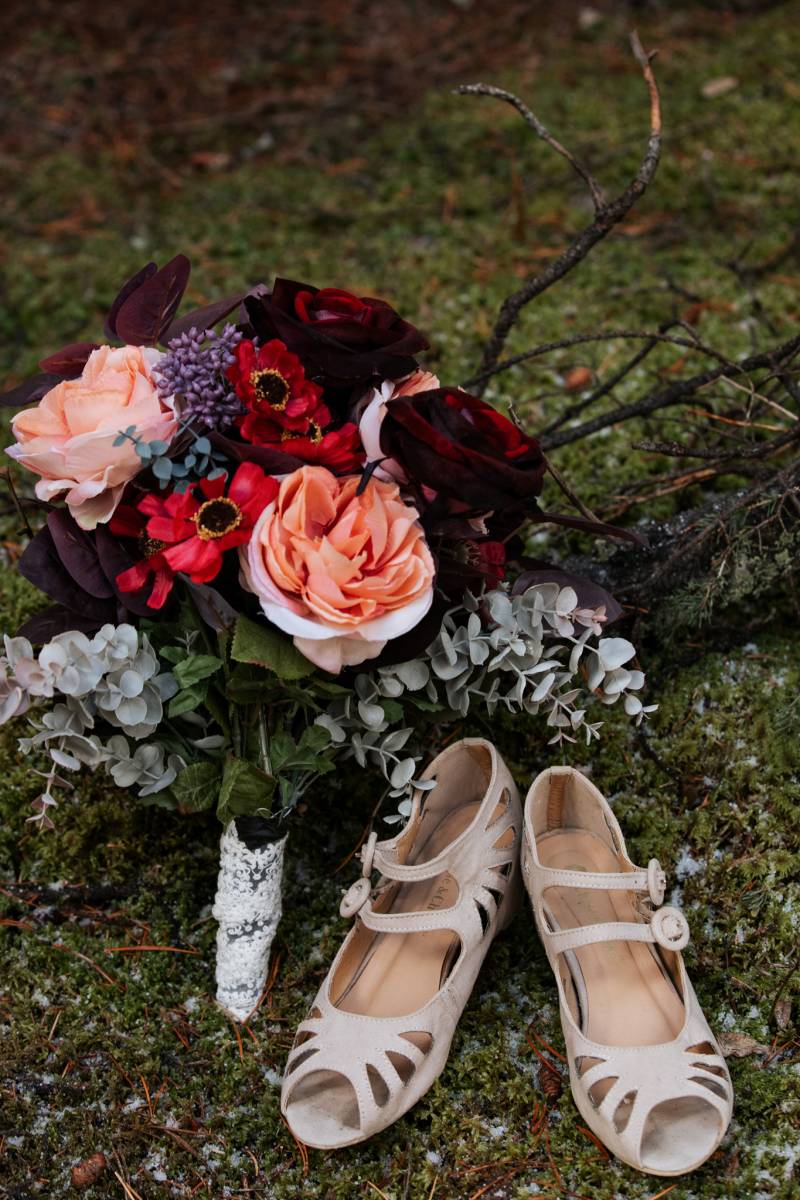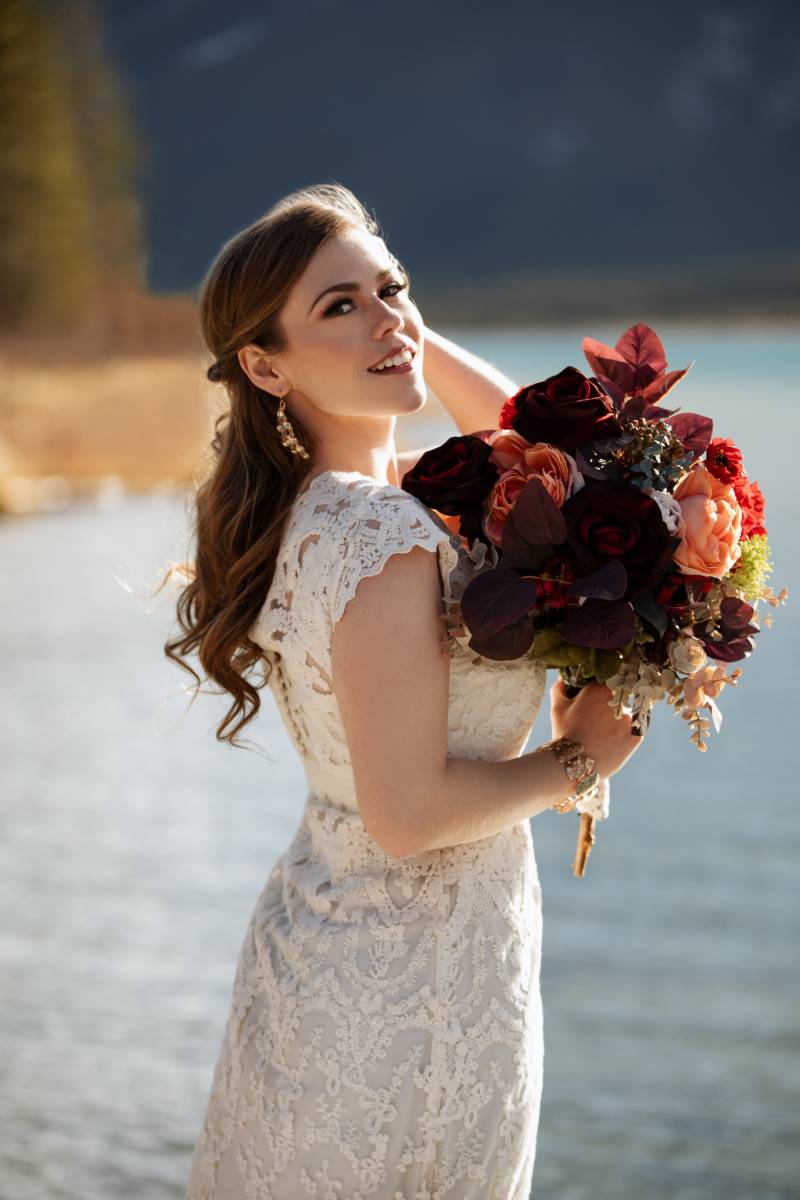 From the photographer:
This styled elopement shoot takes place in beautiful Kananaskis Country amid the rockies and first snowfall. Everything was photographed around the Goat Pond area, making use of the exposed shoreline, what remained of the fall colours, and mountainscape. Since we were dealing with darker tones the idea was to make everything very romantic feeling, which resulted in lots of burgundy strung throughout the styling and plenty of moody light. Featuring handmade pieces (florals) and an affordable, yet beautiful dress, it shows that couples don't need to overspend on their elopement/wedding to have a gorgeous end result.