Caramels and navy blues, oh heaven's yes! We are all about today's wintery inspired shoot, photographed by Calgary wedding photographer Miranda Weston Photography! Two gorgeous models braved the wild winds and brisk snow to help create a serene and romantic scene, with bohemian details in the styling and florals. This is a shoot that embraces high end style and natural elements, one of our favourite combinations. Hear more from the Creative Team after the jump!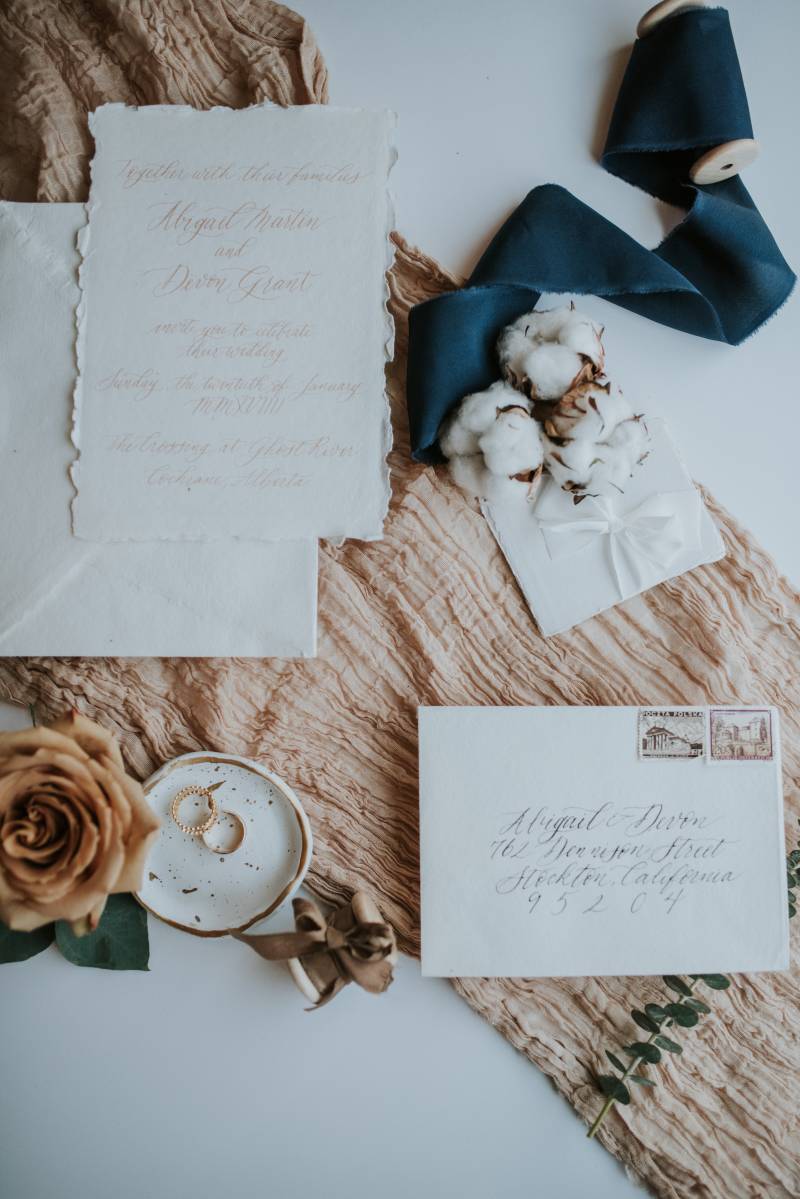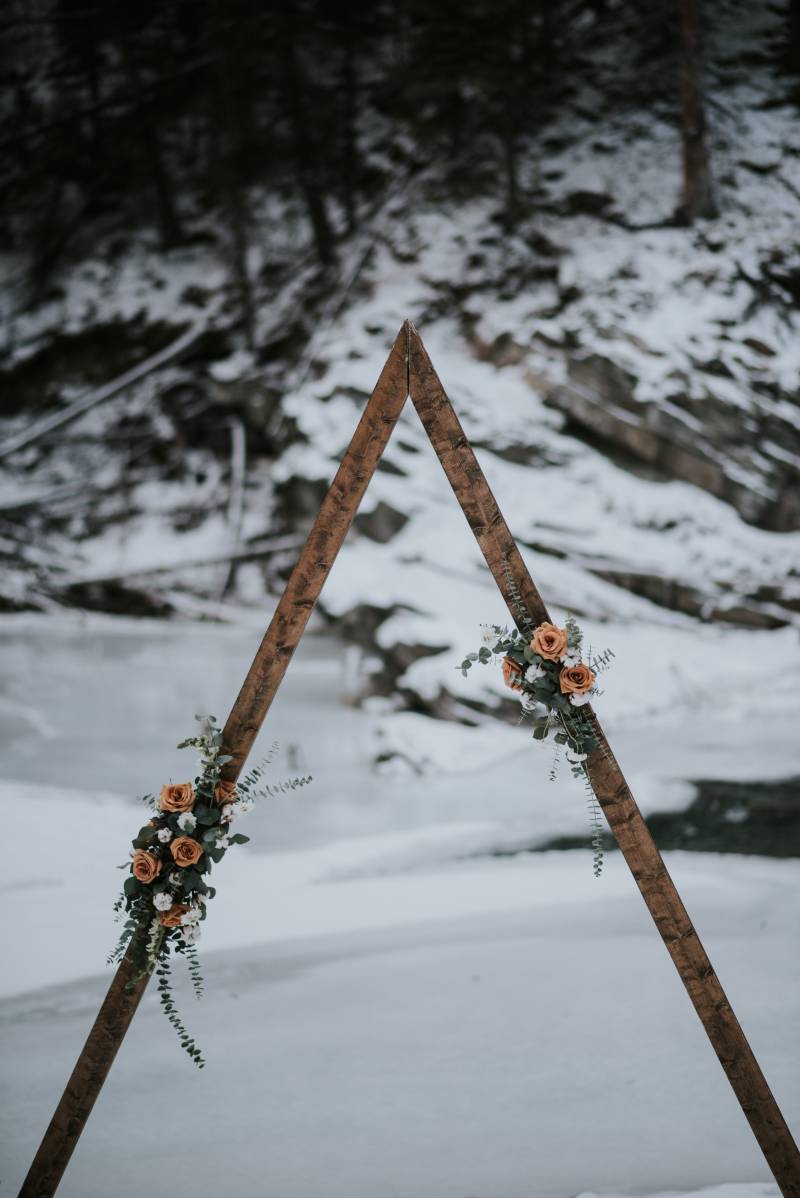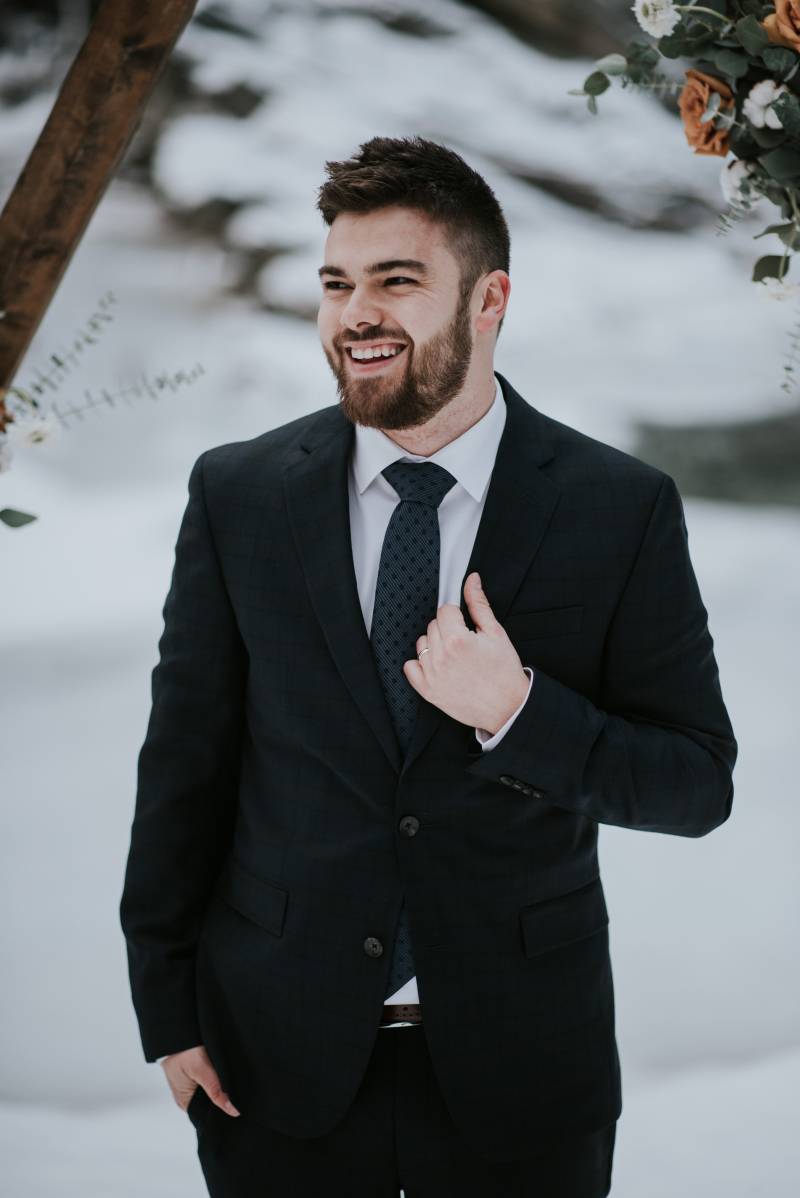 From the Creative Team:
This shoot was inspired by the love of the quiet winter outdoors of Rockyview County, surrounded by tall fur tree's swaying in the cool & crisp air with the river flowing in the background. We knew Winter was the perfect season to capture this hidden & romantic venue, The Crossing at Ghost River, with snow covered trees and only the sounds of the freshly iced over river. The Pine loft was the perfect setting to capture that balance between chilly but sweet. With it's warm caramel pine tones, we knew we had found the perfect setting. We styled the day around soft caramel roses, dusty shades of eucalyptus, subtle accents of cotton, with hints of champagne, navy blue hues and gold tones. It was quaint, quiet and everything we had envisioned, tucked away in the middle of the forest.