To say that Rain and Kris have infectious smiles is an understatement! When Jennine & Rob from Jennine Hamel Creative submitted their photos, I turned off my phone, grabbed my coffee and spent half an hour smiling while I looked through them - they are so delightful!
Rain and Kris choose a special tree in the middle of Fish Creek Park as their engagement session location - the fairy tree that Kris proposed under! A fairy tree is a tree that grows by itself in the middle of a field - is there any doubt that this tree now totally belongs to their love!? With sunshine from the golden hour raining down, we know you'll love these photos from Jennine & Rob from Jennine Hamel Creative as much as we do!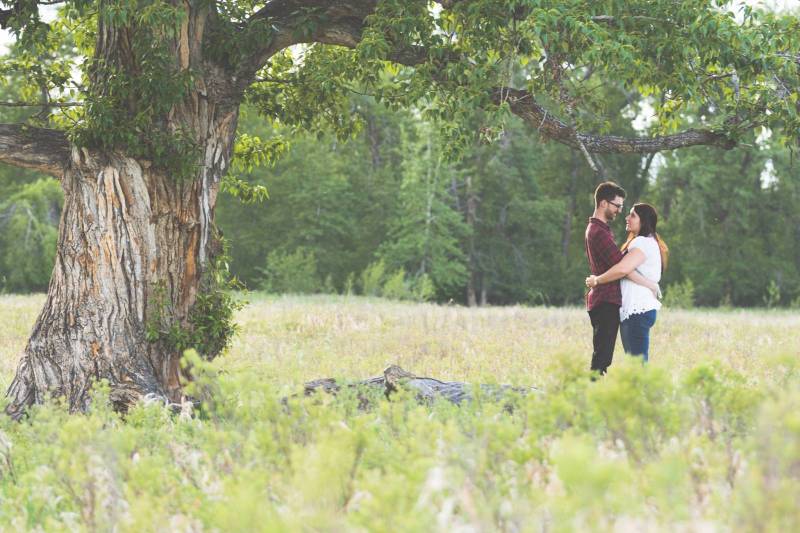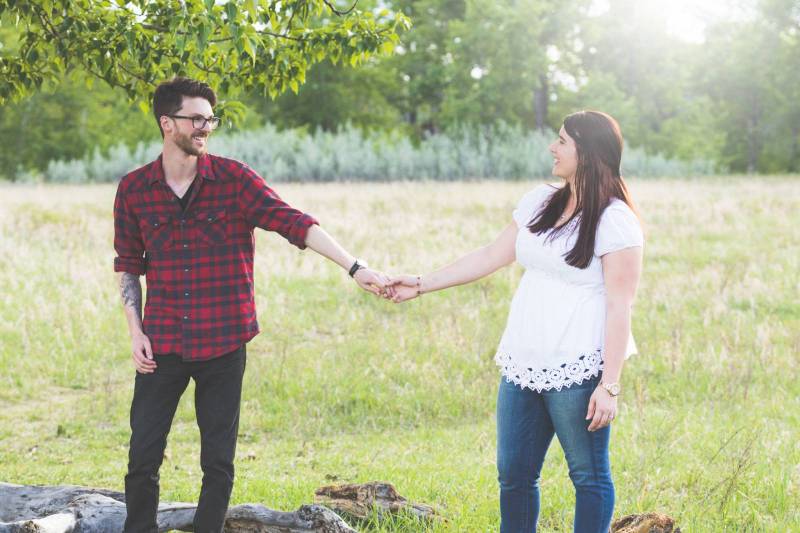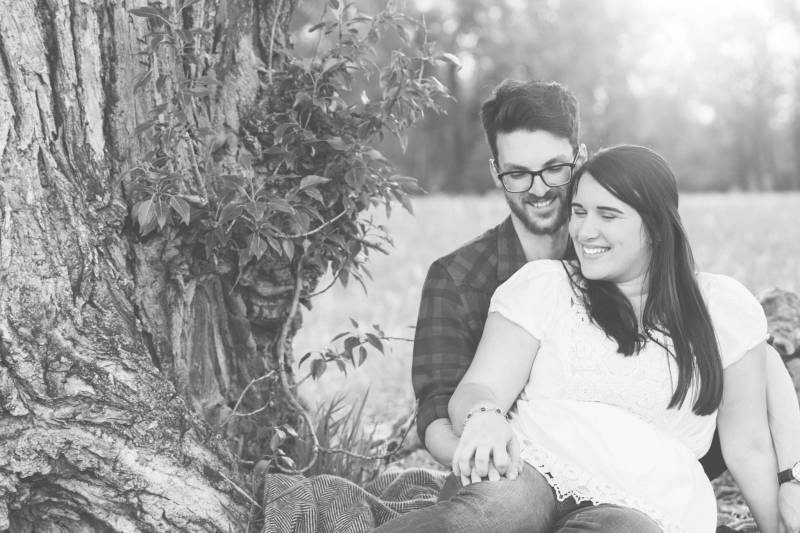 From the photographer:
This adorable engagement session is of Rain and Kris. The positive, radiant energy from them is infectious. They truly have a special connection. I love it when couples choose a location for a photo that has meaning. So as usual, throughout my process I asked the couple if there were any locations that has any significance for them. They thought about it for a bit and then remembered the perfect location - a single tree out in the middle of a field at Fish Creek Park in Calgary Alberta. Why was this of significance? Well this was the place that Kris initially asked Rain to be his girlfriend by "proposing" with a ring pop candy. The other reason behind this location was a bit of a reminder of home for Rain. Rain is from the UK, and if you know of any stories from that area around Ireland, you most likely would have heard about the fairy trees. Fairy trees are a single tree out in a field - legend has it that they have a bit of a magical presence to them, and are considered to be sacred.