Because who doesn't want an extra dose of pretty in their lives?! We are adoring today's Spring pretty bridal brunch inspiration shoot, from an amazing team of Calgary wedding vendors who came together all in the name of Spring pretty! Designed by Calgary wedding decor specialist Orange Trunk and photographed by Calgary wedding photographer Grey Lily Photography, it's filled with sugary delights, soft pastel colours and just the right amount of bubbly! Hear more from the photographer and meet the entire Creative Team after the jump!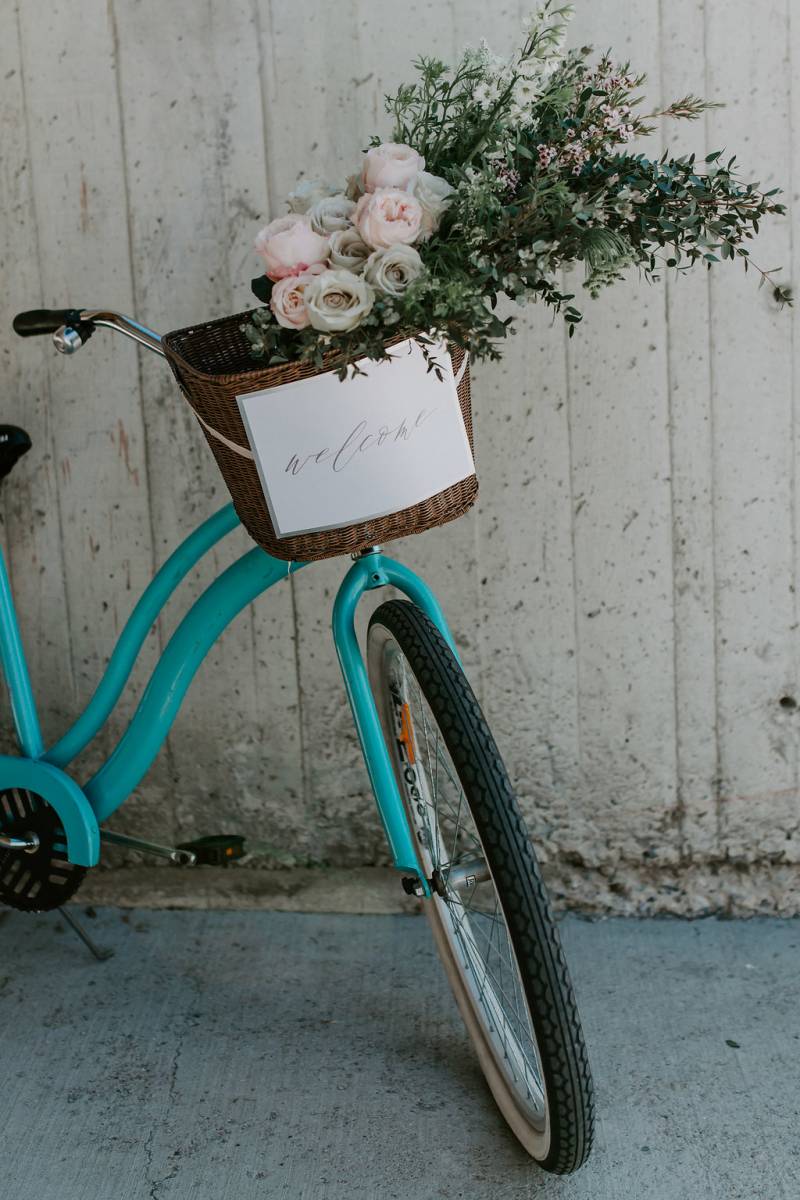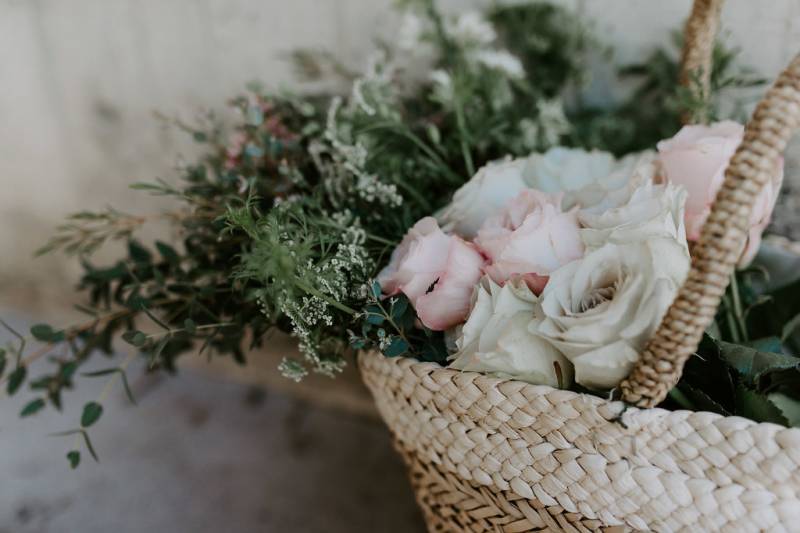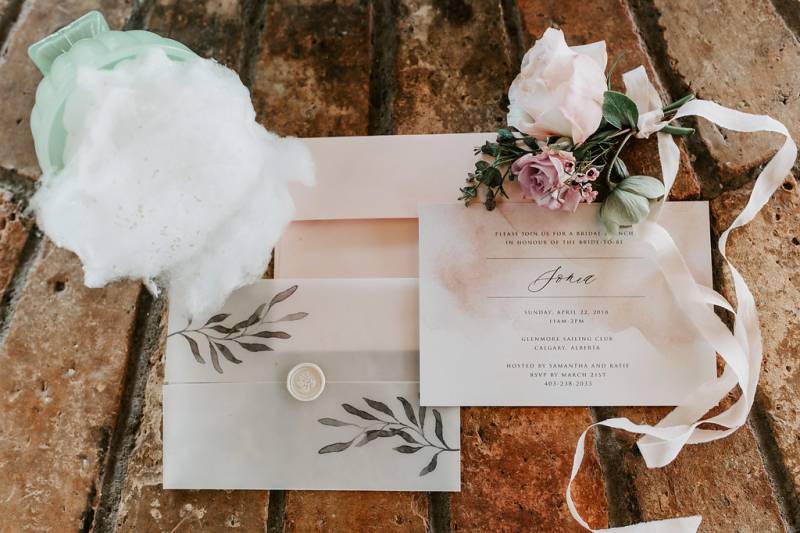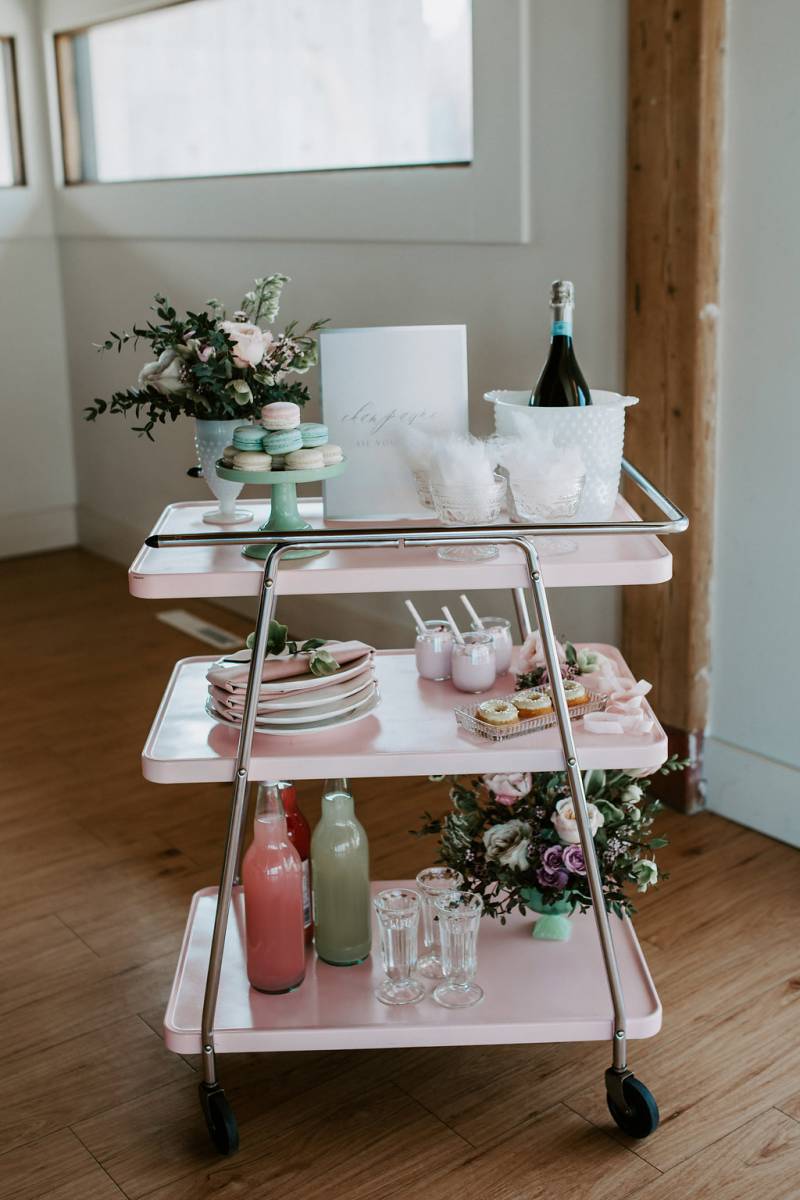 From the Creative Team
"Spring Pretty" Bridal Shower was an inspiration shoot designed with the purpose of showing bride's and their besties, that bridal showers are such an important part of the events leading up to the wedding. Bridal showers can be done with creativity and original ideas. And can be designed to fit each bride's personality and style. The best part is; they are so much fun!
"Spring Pretty" has a soft, elegant feel. With a light pink, purple and white colour palette as our muse. Soft pink linens, candy stripped chairs and even a pink bar cart!
Champagne, cotton candy and delicious food & desserts were also at the centre of the design. As well as our adorable venue, beautiful soft florals and cute vintage pieces; it all came together perfectly!
The real bride and her friends were wearing fun spring dresses and gorgeous jewelry. With soft hair and make up to accent their looks.
There were adorable gift boxes exchanged, balloons and elegant stationary. And how can we forget, the star of the show?! A beautiful pooch in a floral collar. Because who doesn't love a cute dog?! Especially one wearing blooms!!!