A mountain destination wedding offers a unique location and a stunning setting for your celebration. By selecting a location outside your day-to-day life, you can get away from the hectic city pace, allow for more time to spend with guests and enjoy the opportunity to unwind after all the wedding excitement!
Fernie is a popular destination for weddings as it is located within the spectacular Canadian Rockies and situated only 3 hours from Calgary. When planning your wedding from afar, a wedding planner is a wonderful resource and can assist with selecting the perfect venue, service providers and coordinating all the details. Fernie's wedding planners Lush Kootenay and Silver Lining Events, offer a full range of services to support every element from concept to creation.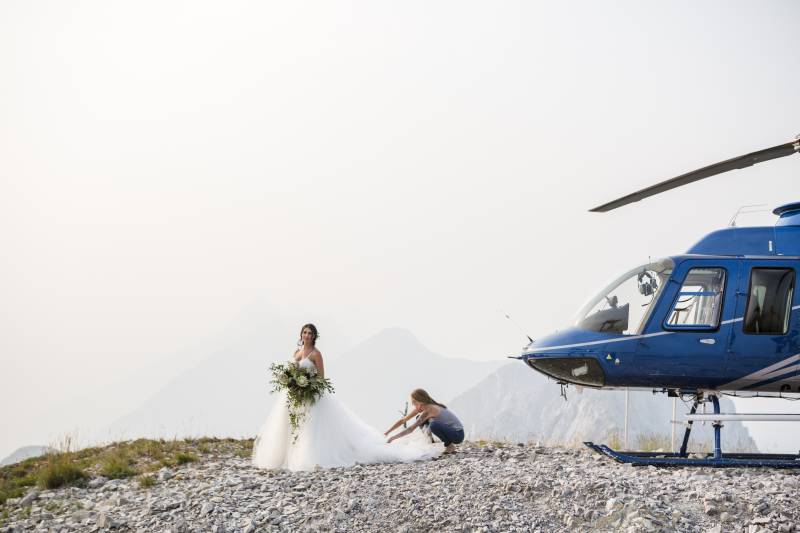 Lush Kootenay's Faye Latulippe is a certified wedding planner and has been active in the customer service industry for over 20 years. Providing all levels of service for your wedding, she will literally fly anywhere to ensure that your dress looks perfect too! .
Angela Magliocco, of Silver Lining Events (pictured to the left), has years of experience co-ordinating events in the Kootenays and a passion for providing perfection. She ensures that you can relax and enjoy your special day with the confidence of knowing that every detail is being looked after.
Fernie offers a wide selection of accommodation to suit all of your guests needs, including spacious condos, spectacular mountain chalets, boutique lodges and cabins, deluxe camping options and more. There is an abundance of things to do in the area, in addition to a wide range of shopping, dining and entertainment options available at any time of the year.
For information on wedding venues, service providers and wedding planners in Fernie, please visit Tourism Fernie.