Guys spend a lot of time planning how they're going to pop the question. It's a ton of pressure! They want to make it perfect - memorable, exciting, intimate and most of all, incredibly romantic. But planning a proposal is about as easy as planning a wedding (as in, it's not). Absolutely Proposals & Romantic Events is a group who makes life just a little bit easier for anyone popping the question, planning proposals for the record books. Today on the blog, they've teamed with with JM Photography for a styled shoot to show you just how pretty a styled proposal can be.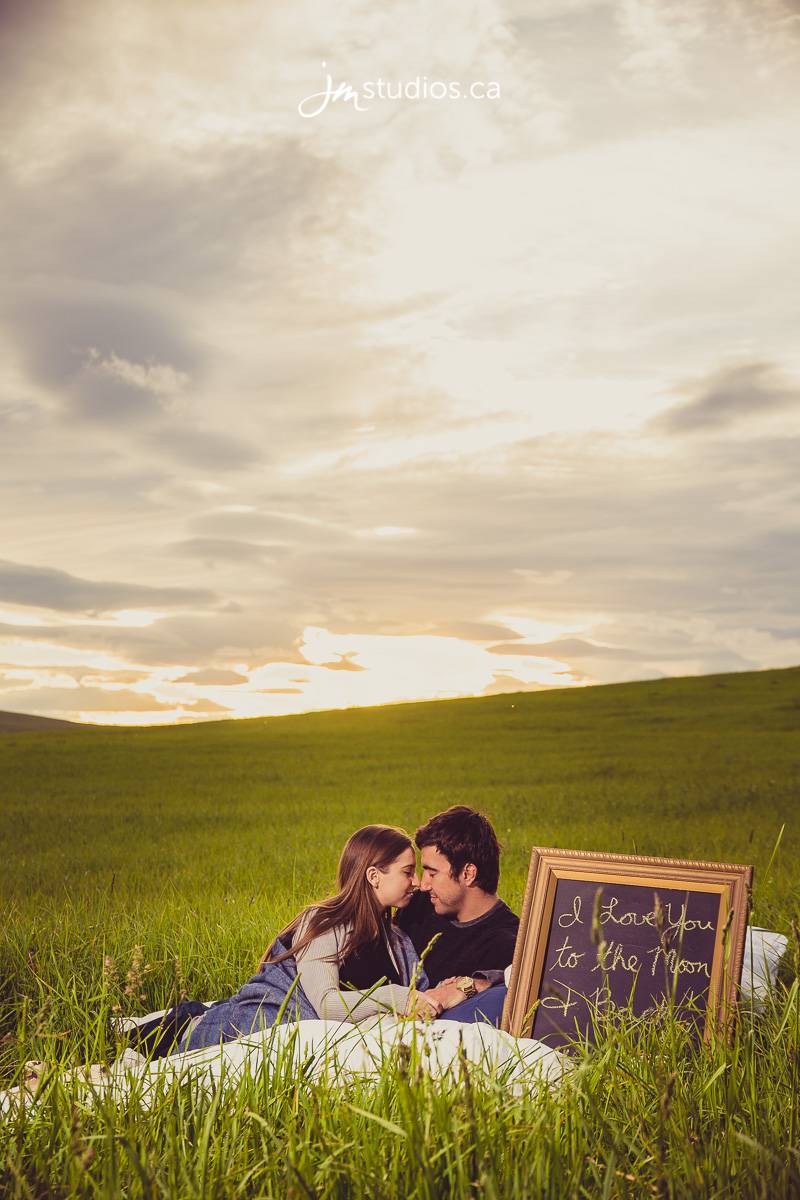 From the planner:
The inspiration for this styled shoot came from the thought of stargazing on a warm summer night with your special someone. We incorporated deep blues, shimmering golds, twinkling lights and glowing candles in the shoot. We felt this styled shoot could represent a romantic date night, anniversary, or proposal.
We wanted to bring some authenticity to the styled shoot, so we chose to use a real couple instead of professional models. The love shared between them was evident during the shoot, and their chemistry was able to shine through on film.
We set up in three different locations for the shoot because we wanted our photos to tell a story. The evening starts off with a romantic dinner for two between the trees, it then moves on to cuddling in the setting sun, followed by an evening of stargazing in the back of a truck.