The smiles on these two are unbelievable! Erin and Evan travelled with Mckenzie Jespersen Photography to beautiful Fernie, BC for their Rocky Mountain engagement session. Taking a hike in to a secluded spot by an active stream, these two captured the wonder and beauty of their love against the backdrop of the landscape. Hear more about their love story and more from the photographer after the jump!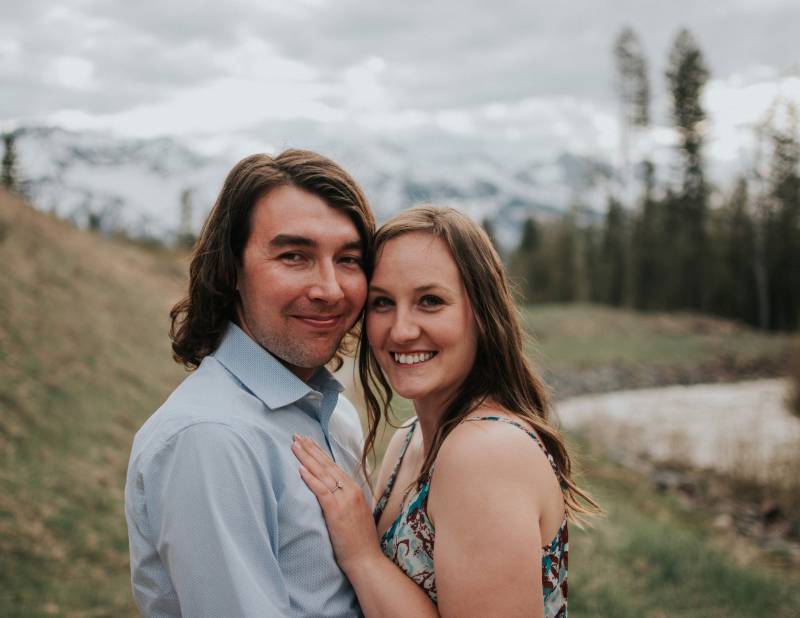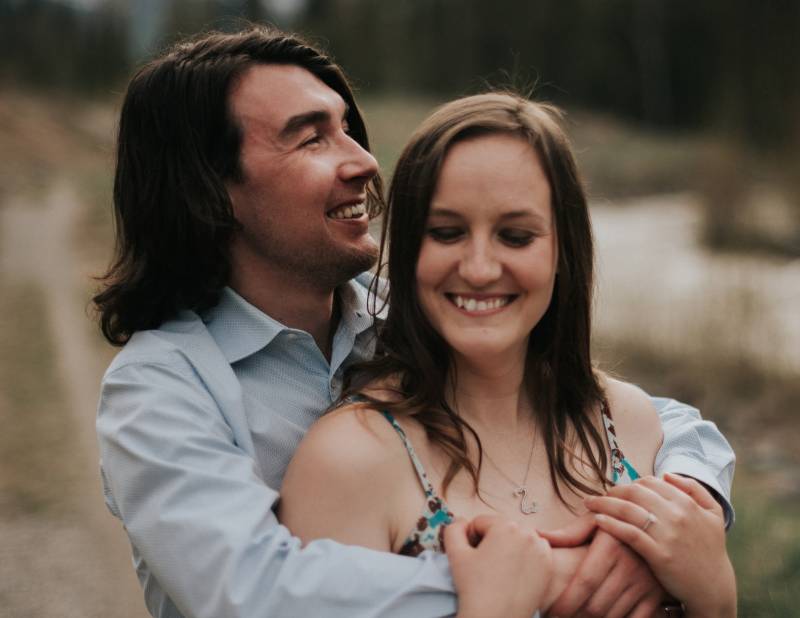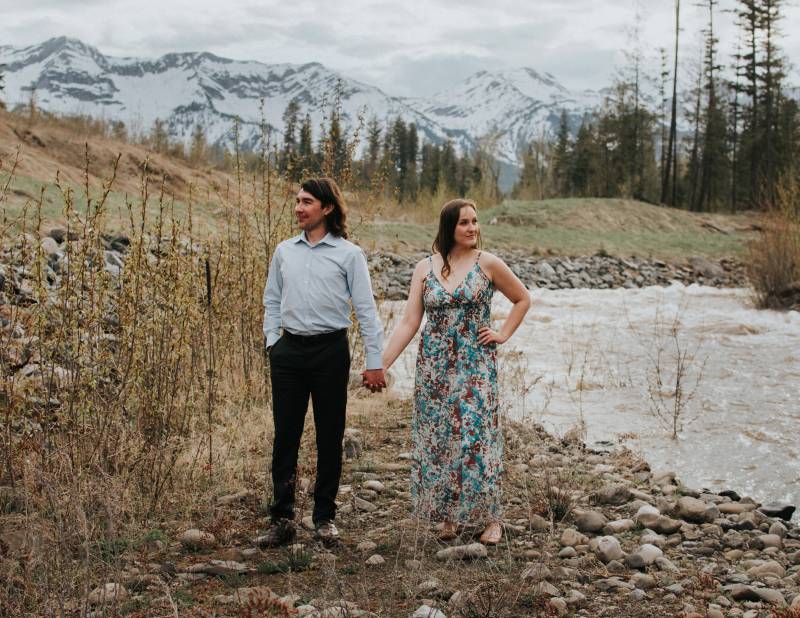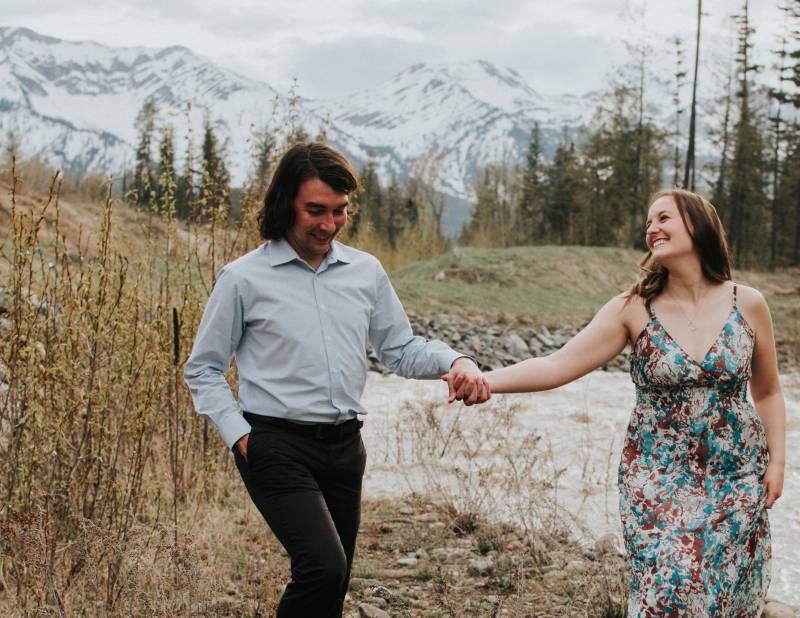 From the Photographer:
If you have never been to Fernie, B.C. its time to start planning a trip! Fernie is surrounded by incredible views every season, its the perfect little city to tie the knot!
Erin and Evan are getting married in Beautiful Fernie B.C. July 27th 2019. Fernie is the perfect place for them, Evan is very outdoorsy and Erin is learning to be!
The couple goes on hikes, mountain biking and running together which is everything Fernie has to offer!
From the Bride-to-be
"Evan and I met through a mutual friend. I met Evan durning Stampede in Calgary, we joked that I was his wife because him and I had so many things in common, which was mainly the fact that we both love Marmalade.
After visiting Seattle for an impromptu Easter holiday in 2018, we quickly fell in love with the city and knew we would be back! Evan being the vivacious runner that he is, wanted to get one more Marathon in this season before winter and we used that as a great excuse to head back to Seattle. After a failed proposal attempt at The Gorge (due to fog), Evan proposed on the side of the highway in Waterville, Washington while driving home from a wonderful weekend away.
On our wedding day we will have been engaged for 8 months almost to the day!
We reached to out a handful of vendors to see if it was possible to get married in 2019 and only 8 months after being engaged. Luckily everything fell into place so that we could get married this year instead of waiting another year.
The thing that makes our wedding so special is that we are both from other provinces, so we have a lot of friends and family coming from away and just the fact that they are giving up their time and money to be with us on our big day is so special.
I am looking forward to seeing the look on Evan's face when he sees me in a white dress! I love to wear black and seriously considered a black wedding dress but in the summer that would be too hot so I chose to be a little traditional. Evan is looking forward to seeing his friends from his home town."