A little December beauty inspiration, right as we kick the holidays into high gear! Thanks to the amazing Trena Laine Makeup Studio, we've got a smoldery inspiration session to share with you, perfect for your wedding day or the holiday party you're hitting up this weekend. The holiday season is the perfect time to test drive some dramatic colours and looks, and Trena Laine Makeup Studio has the perfect palette of inspiration for you to dive into. Hear more from Calgary wedding makeup artist Trena Laine Makeup Studio after the jump!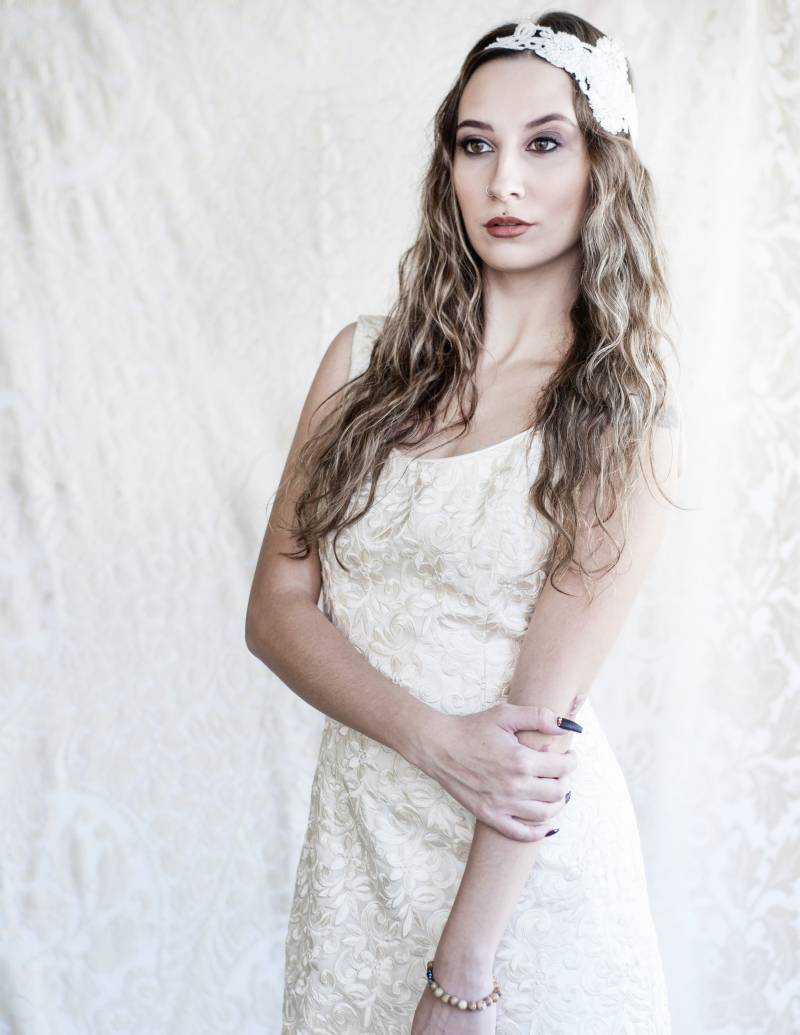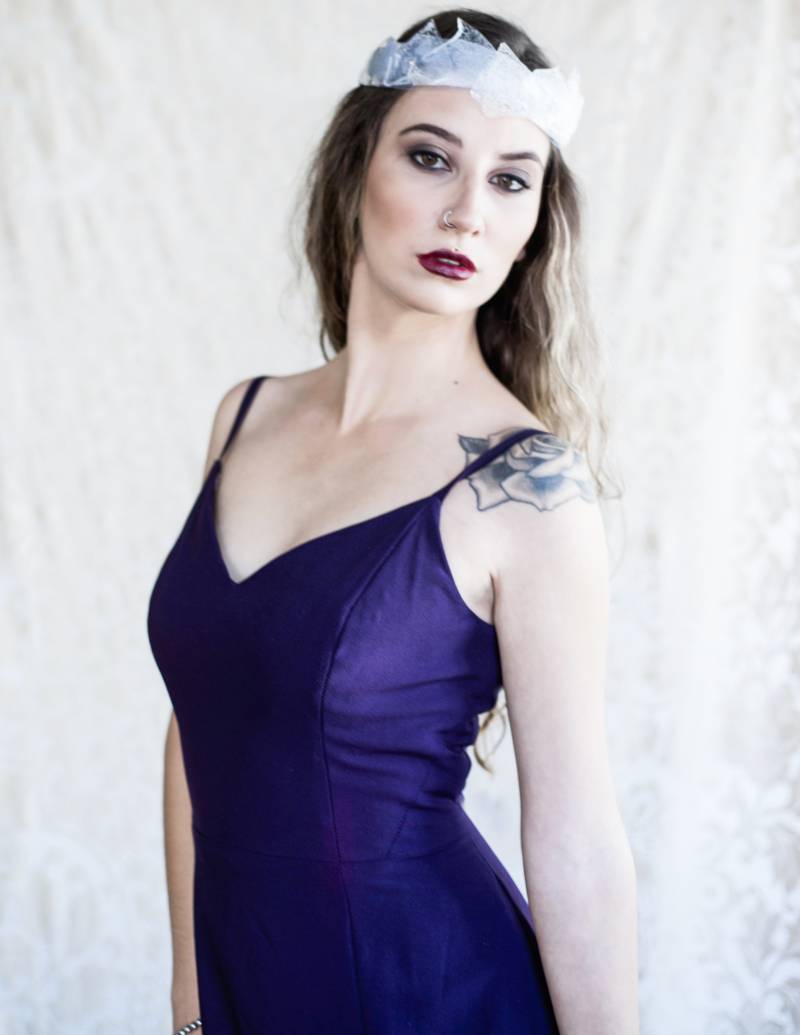 From Trena Laine Makeup Studio:
Little Holiday Cheer with modern tones and textures of creme brulee, pecan, sangria and crushed velvet gave us all a pick me upper on a dreary day in Calgary. Inspired by notes of chocolate, egg nog and mulled wine, our lil photoshoot provides a beautiful spin on enhancement makeup for this Holiday Season and well into winter 2019.
Lips drenched with inspired shades of Holiday sweet treats such as gingerbread, raisin, and the likes of crimson to compliment the fashion tones of coconut, salt, pearl and violets. Its the fashion side of fifty Shades of Mulled Spice. Eye makeup that enhances gently with golds, champagne and chocolate with hints of cinnamon. Hair kept soft, natural with the model's natural hair movement all done by Trena Laine Makeup Studio.
Laura George's new 2019 Collection tells that tales of fitted bodices, layers of playfulness and textures so soft, you feel like you are cheating on your dress! Complimented with earring tassles by Ulov Jewelry and custom made-inspired by nature head pieces by Pink Spot Studios.
Wishing everyone a very Merry Christmas and Happy New Year!