Getting unbelievable, one of a kind wedding photos isn't as simple as it sounds. Couples travel far and wide to find unique locations that few other couples venture too to capture photos that are beyond exceptional. So how far would you travel? Sometimes it depends on how adventurous and creative your photographer is. Today's Calgary wedding inspiration shoot is photographed by Matt Kuhn Photography, and takes the bride to the top of a mountain peek. But as we all know, you can't just hike up a mountain in your wedding gown (well, of course you can but you might want to really consider whether you want to or not!) - if you're going all the way, go in style. Taking a helicopter to the top of Polar Peak, this creative team got epic views with haze that added an ethereal nuance. Hear more from the photographer and meet the entire Creative Team after the jump!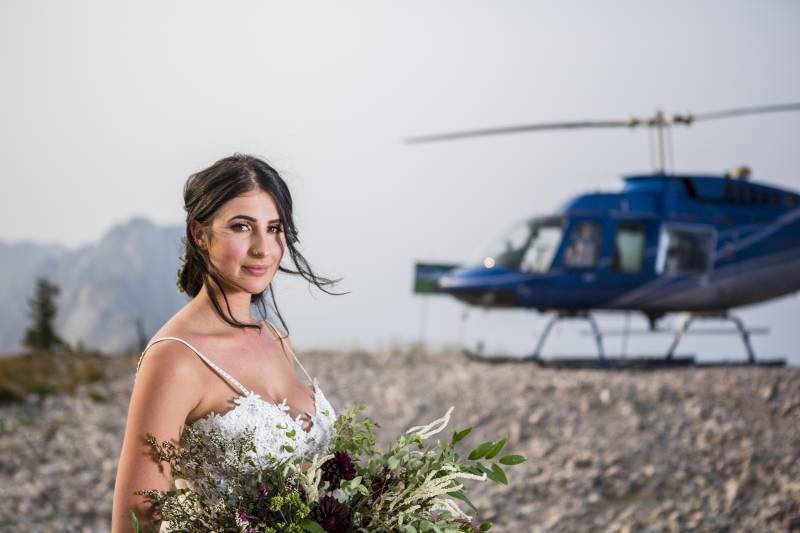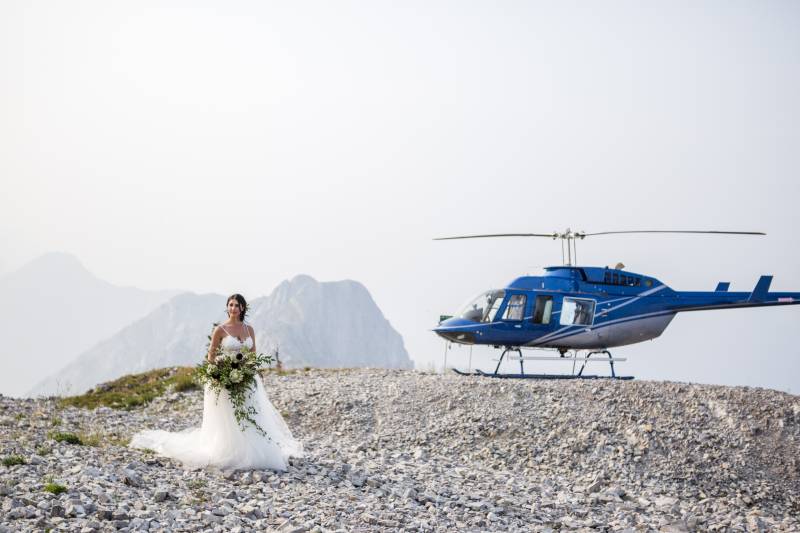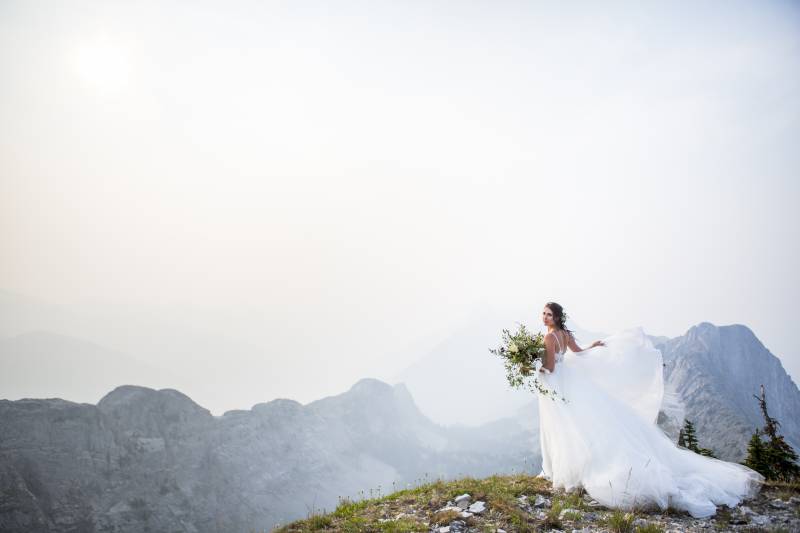 From the photographer:
As smokey skies are starting to become a regular occurrence we decided to show off how amazing they look for unique wedding images here in Fernie, especially with how close our mountains are. Taking the helicopter up to the top of our ski hill, to Polar Peak, which is just over 7,000 feet seemed like the easiest way to get there. Our bride for the shoot casually mentions that she's terrified of flying, but was all smiles after we took and she started enjoying the views. We took about 45mins to shoot photo's at the top, with just the right amount of a breeze to get her dress moving as she stood on the cliff edges we couldn't have asked for better luck. Such an amazing shoot, and the smoke really adds to dynamic, softening the mountains in the distance and letting the bride really pop.