I'd heard whispers of Kolby and Rob's wedding - a gorgeous bride wearing a dream Reem Acra gown (so swoon worthy) planning a wedding full of pendleton blankets with inspiration drawn from the couple's outdoorsy lifestyle. And when I was connected with bride Kolby, I have to admit - I immediately fell in love with her amazing style! These stunning photos from Cole Hofstra blew me away but the icing on the cake is how perfect Parfait Productions captured every moment of this quintessential Canadian wedding.
Hear more about Kolby and Rob's wedding day and meet the creative team after the jump!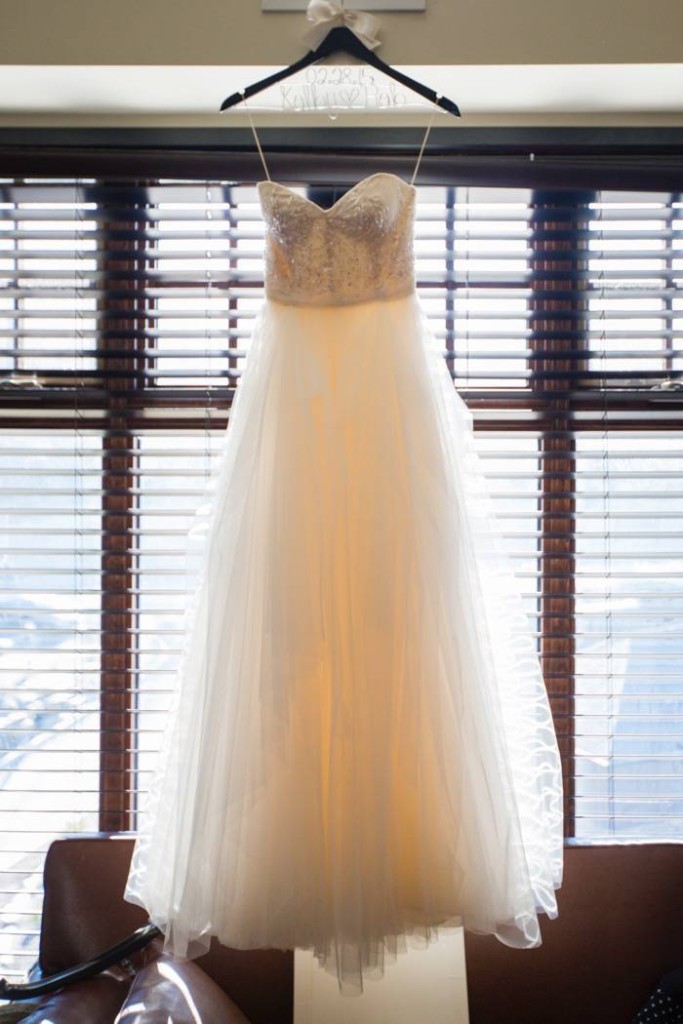 We share a passion for snowboarding and all things winter. We met in Whitefish Montana on a snowboarding trip and have dedicated our winter weekends to heading to the mountains ever since. We knew we wanted a winter wedding and over the past few years we have enjoyed getting away to a little bed and breakfast in Invermere BC, on our way home one day we stopped in for lunch at Eagle Ranch and from the moment we walked in and saw the mountain views through the floor to ceiling windows we knew that was our venue. Our inspiration was mountain rustic and we wanted to try and keep it as simple as possible. When people asked us what our wedding colours were we mostly replied with "mountains and wood?."
Everything really came together when I visited a vintage shop in Edmonton with my mother on a cold wintery day and spotted a vintage fur. I wanted my bridemaids to stay warm so I ended up purchasing 4 stunning vintage shawls. On my way out of the shop I spotted a Pendleton blanket out of the corner of my eye and that's how a few stunning Pendleton blankets made their way into the wedding. We love all things rustic and I have never been one to match things so I was really pleased when my crazy vintage ideas worked out. Then of course what winter bride doesn't need a splash of red plaid on their wedding day.
We made all the decorations ourselves and tried to stick to textures that would blend in with our rustic theme. We have a lot of really talented friends so we look advantage of their skills. Everything from dress alterations and hair to the wedding cake was all done by the bridesmaids and close friends. Outside we had a hot chocolate and baileys station set up and we encouraged guests to spend time outside around the fire table.
We wanted to bring all our closest friends and family to the place where we feel most at home and for us that's in the mountains. We ate, we drank, we danced and we ended our evening with a night photo shoot where our photographer danced around us with sparklers and we tried not to laugh and stand still for the photos. Our wedding was everything we imagined and more and at the end of the day we were married!...which is really the end goal.
I do have some advice for anyone planning a winter wedding however. First don't ever let anyone tell you that a wedding should not be in the winter or convince you that road conditions could prevent guests from coming. Secondly don't worry too much about what you look like in your wedding photos, instead of standing outside in a dress freezing grab yourself a vintage fur or winter coat, throw on some winter boots and mittens and have fun with it! Third, whatever happens on your wedding day all that matters is that at the end of the day you are married to the person you love. Cherish your loved ones and never let one day get in the way of what's really important in life, kiss your loved ones goodnight and always always tell them you love them!
Brides's Sanity Kept by: Kimberly MacFarlane bridesmaid