The coziest, the warmest the sweetest, the most romantic - there are so many ways we could describe this inspired proposal shoot and we've decided not to pick just one! A shoot from a collective of Edmonton wedding creatives, we love the rich jewel tones that create incredible visual depth in this proposal shoot. Edmonton wedding planner Evented used candles to create a moody and sensual atmosphere for this shoot, photographed by Edmonton wedding photographer Carling Stiksma Photo. Hear more from planner and meet the entire Creative Team after the jump!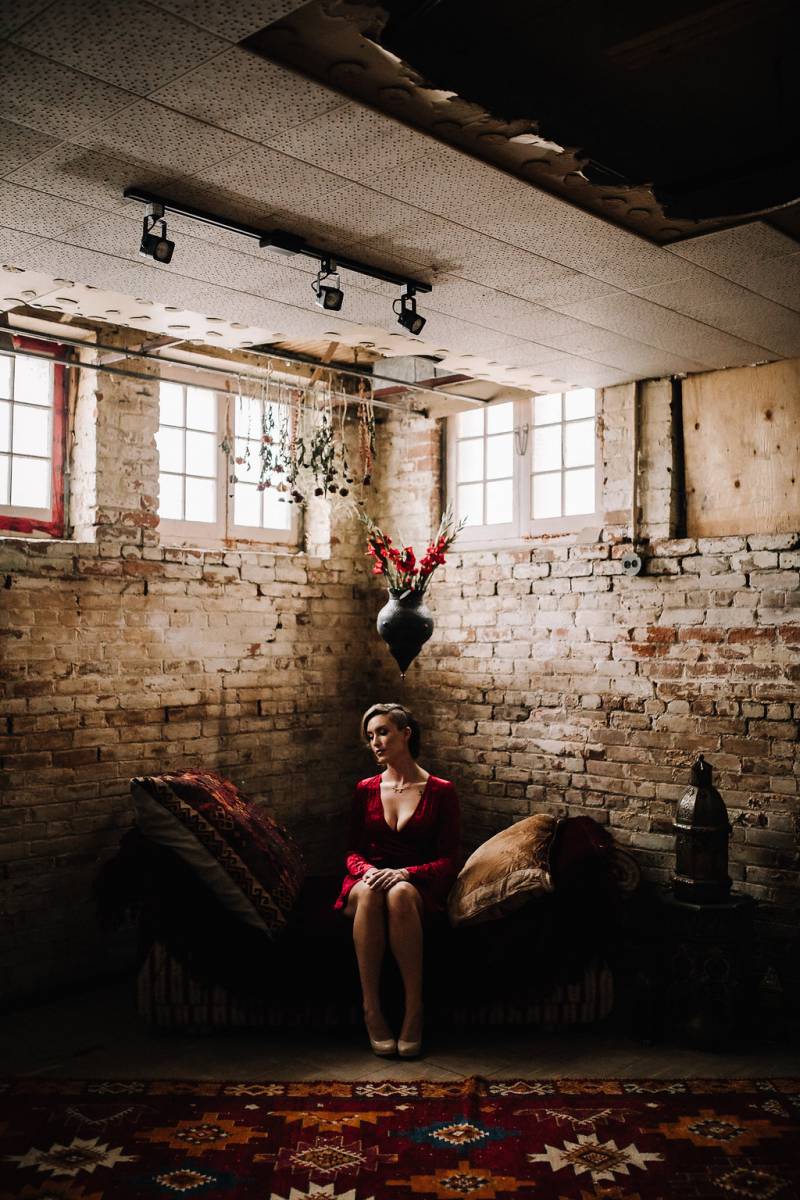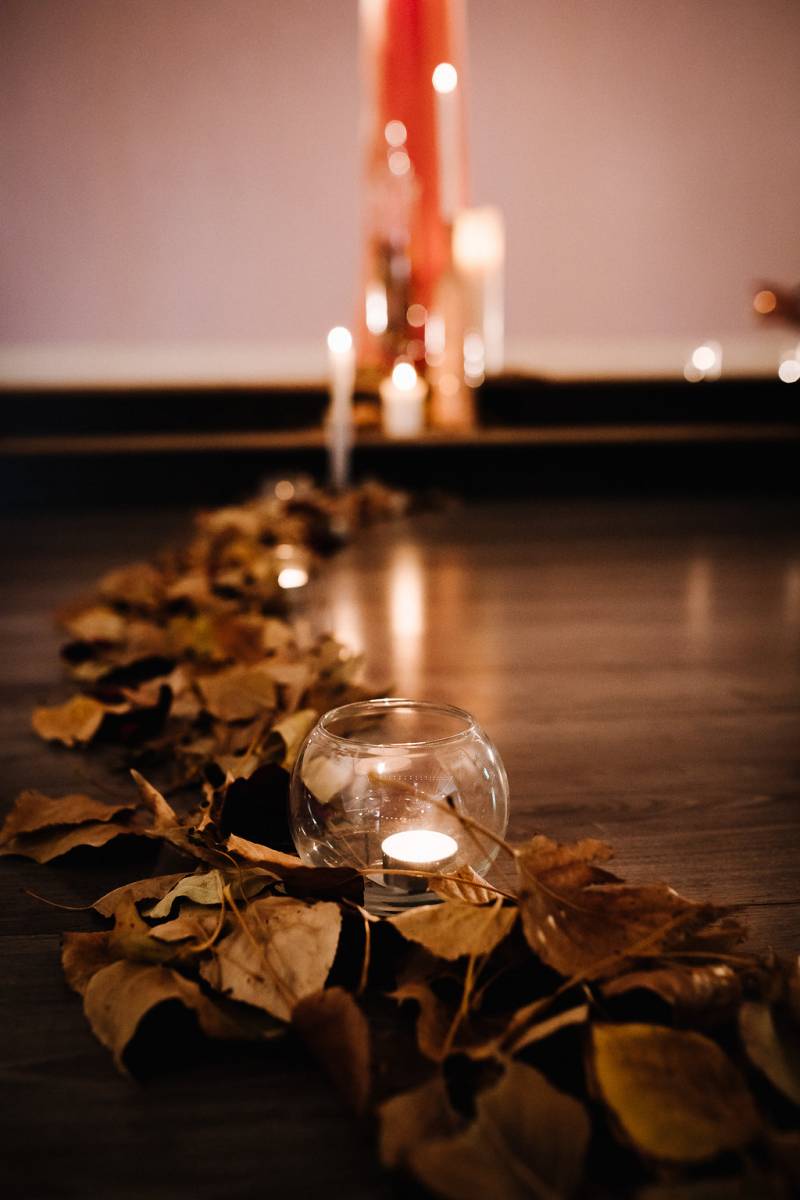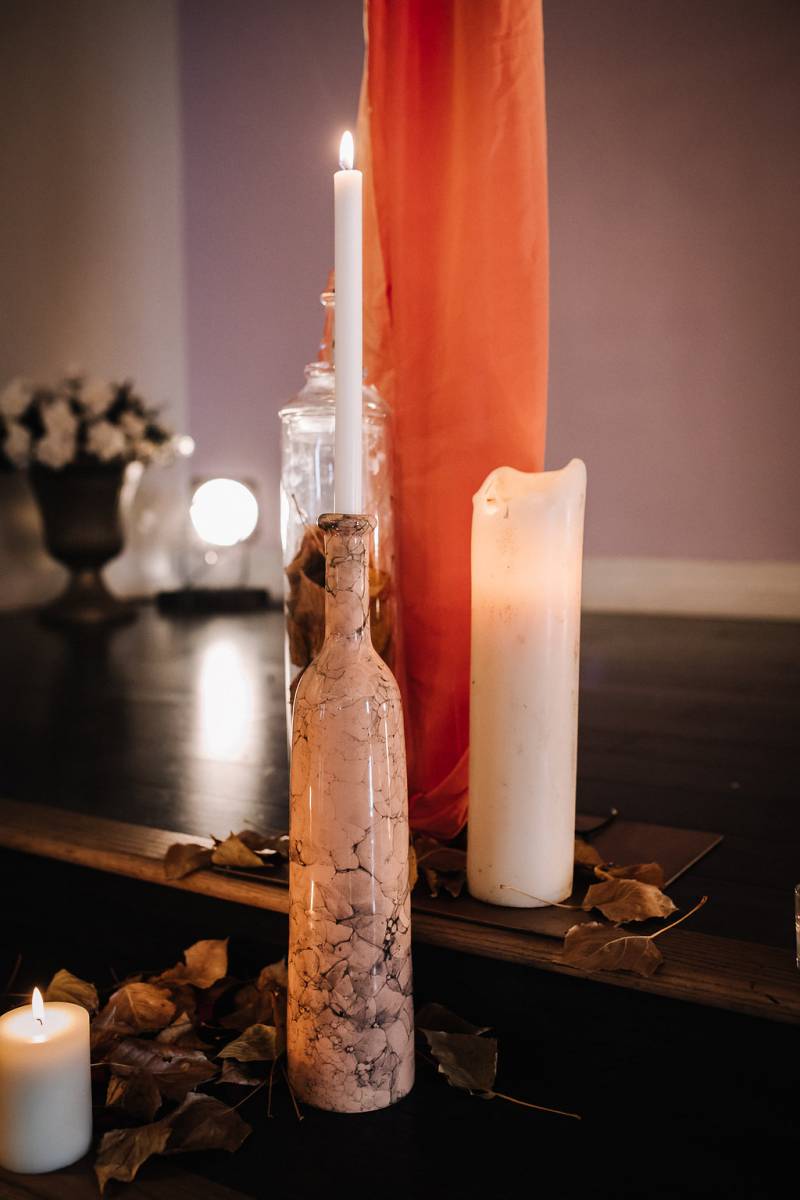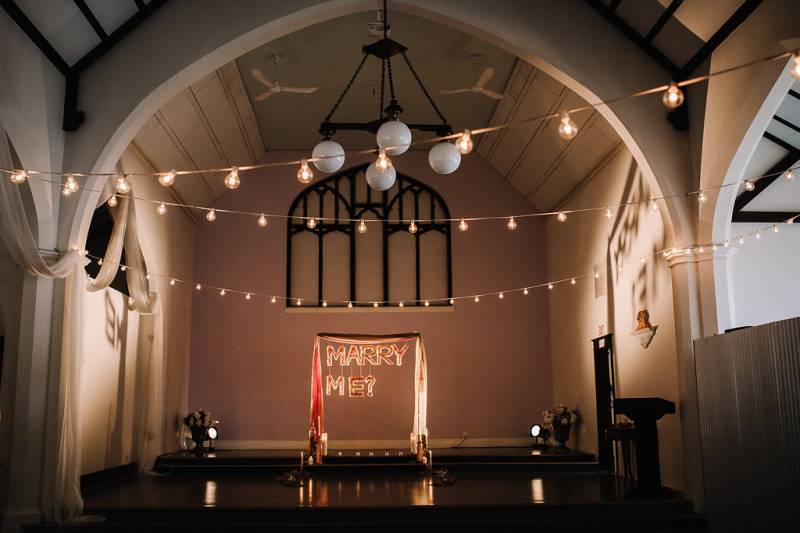 From the Creative Team:
Sweater weather, the stunning amber and orange tree lined streets and pumpkin flavoured everything makes it easy to 'fall' in love with Fall. We imagined a couple where her favourite season was fall and they both love to cuddle and stay warm. Mood lighting, candles and fallen leaves transformed Studio 96 into a cozy, intimate setting that was both edgy and elegant. Bringing Fall indoors meant being sheltered from Albertas moody weather but still getting to enjoy the scents and colours of Fall. A fur rug, golden and orange accents with rustic wood placemats and black cutlery continued to carry the mood and made a perfect nook for celebrating with champagne, dinner and a little something sweet post-proposal. Everything about this proposal would have made it a very easy "yes!".