A stunning shoot inspired by free-spirited brides who don't subscribe to conventions and traditions, this shoot has glamour, a beautiful wedding gown, See more wedding gowns inspiration stunning wedding flowers and styling we adore! Captured by BC wedding photographer Emily-May Photography, she gives us a full overview of the Creative Team's inspiration after the jump! See more wedding flower inspiration!
Highlights that our hearts are loving are the beautiful neutral sparkle of the wedding dress, the long free flowing styled hair of the bride, and the dramatic beauty of the setting.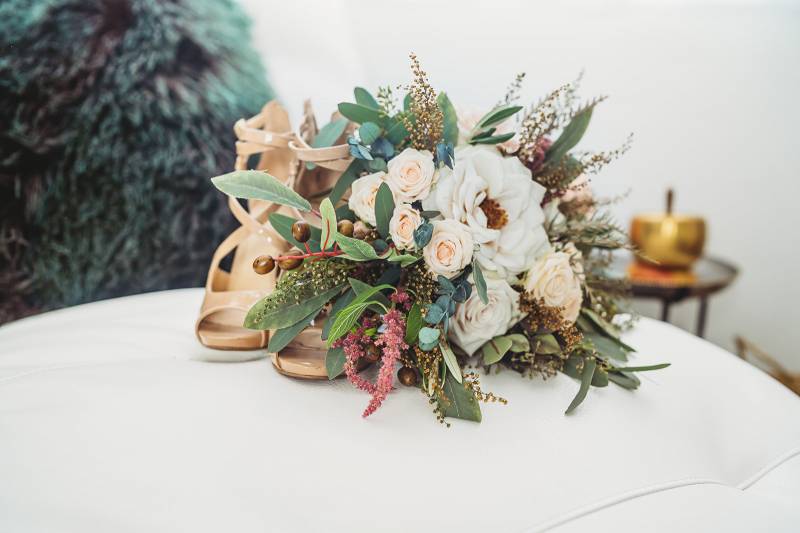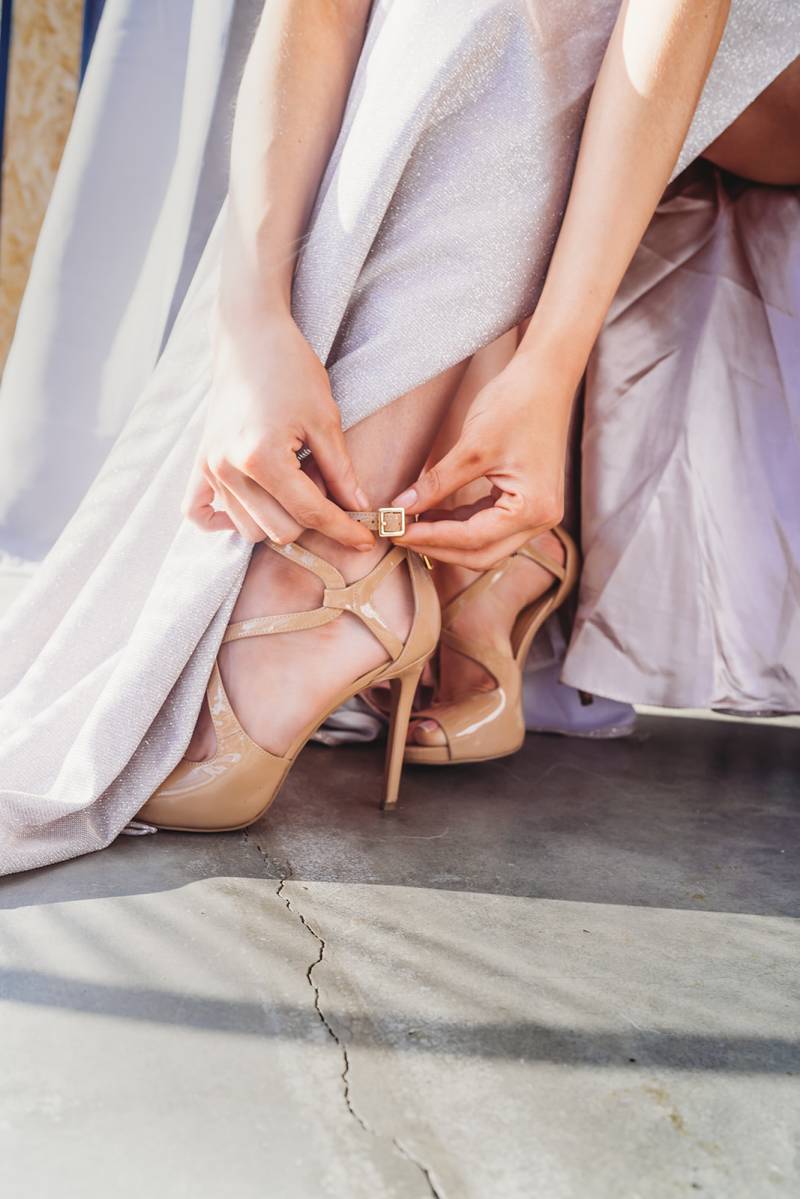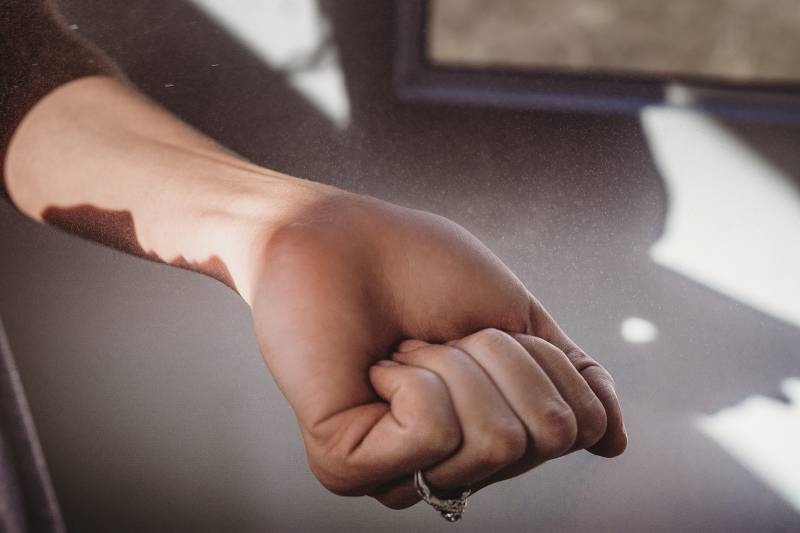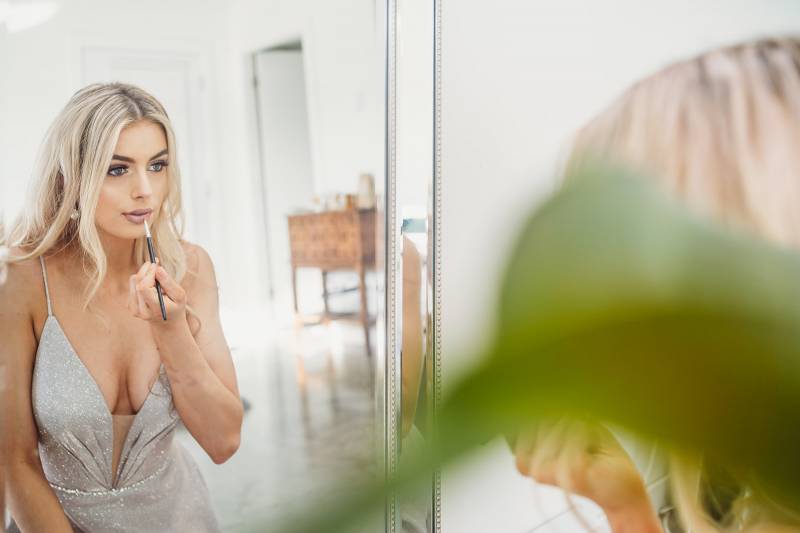 From the photographer:
This shoot is inspired by the free spirited brides! The full glam babes that aren't afraid to hike an hour up in heels and still look great doing it. The ones that drive themselves to their wedding in a bomb car, with the music blasting and the wind in their hair. And did we ever nail it!

All the planning for this shoot happened over mimosas with Ginger, Cathi and myself and we couldn't be more pleased with the results. Black Box Container Home is currently booking for adventure elopements with custom packages available! Stay a night or two in the BC Interior and enjoy the peace and quiet, modern design and decor and let us take care of all the details for you.

We wanted a dress a little different than your traditional bride - opted away from anything white and boy oh boy, Viva Bridal Boutique delivered. I couldn't have dreamed up a more perfect dress. The florals from Woodland Design Studio were stunning, a mix of real and faux blooms that complimented every single moment of the shoot. Ginger Turley Artistry knocked it out of the park as always with hair & makeup. Hailey's look was glowy, polished and refreshing - something Ginger amazes me with every time we work together. And the location, my goodness! I've shot at Black Box Container Home plenty of times and I've never run out of new spots to shoot. Cathi is an amazing host and every interaction with her leaves me joyful. She will do anything to make your stay memorable - she assisted during the shoot, she moved decor around, heck, we even had her closing windows and doors to get the right amount of wind in a shot. And Hailey, our breathtaking model has that "it" factor. She knows how to pose, she takes direction and adds her own spin to each prompt. Anyone would be lucky to shoot with her!

I'm so lucky to be able to create with these amazing business owners! And thankful for them and everything they do.