Simplicity - in this day and age, is there anything that we crave more? No phones, less stuff, fewer urgencies. This desire to pare down, to take more time to breathe in our surroundings is often expressed through minimalist and simplicity decor choices. Couples in Alberta planning their weddings are now drawn to large spaces that encourage the admiration of natural light. Today's shoot from The Bridal and Tuxedo House and Rhiannon Sarah Photography is precisely that - a styled shoot that showcases how a beautiful wedding can be with specific, curated details.
The Creative Team made a conscious choice to bring focus to the finer details of the gown, the grooms attire, the floral design - all the individual elements that can be lost when combined with other details. We aren't only excited to share this shoot - we're grateful for the chance to admire those details! Hear more from the Creative Team after the jump!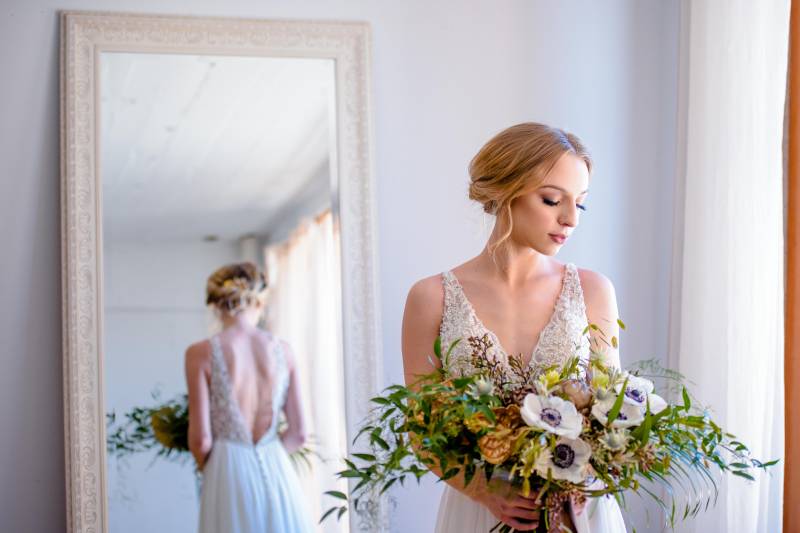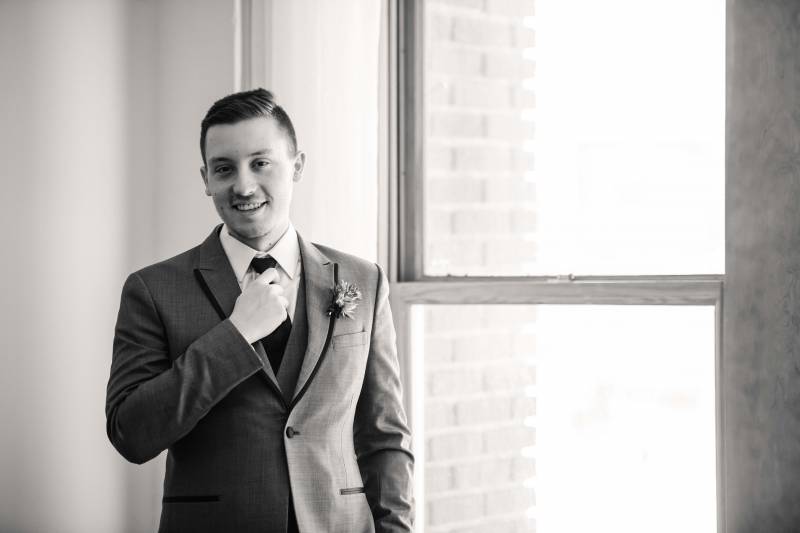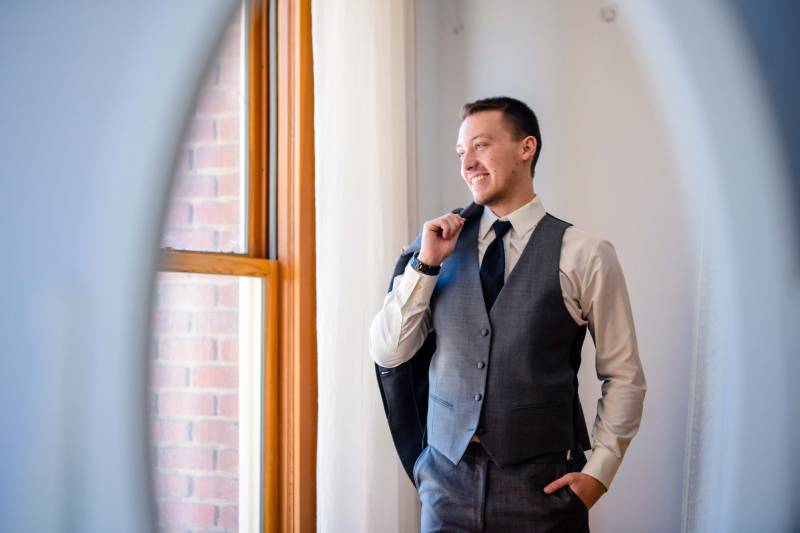 From the Creative Team:
We styled this shoot to showcase how a great venue can limit the expenses on decor, using the brewery in all its industrial beauty was the perfect space for this shoot.

The softness of the wedding gown and the florals creates a striking contrast against the hard brick and metal of the brewery. The shoot was styled using only some fabric and tons of beautiful candles making it an extremely budget friendly direction to take regarding decor.