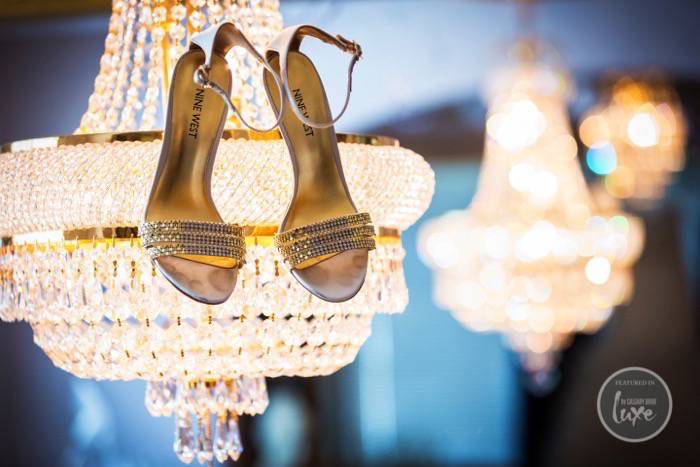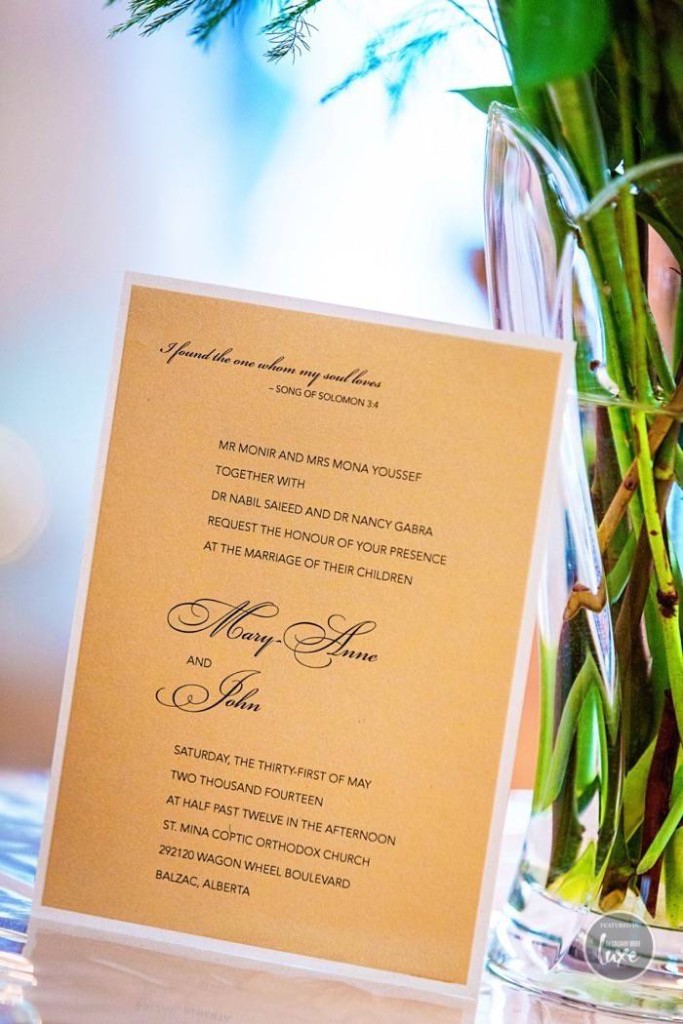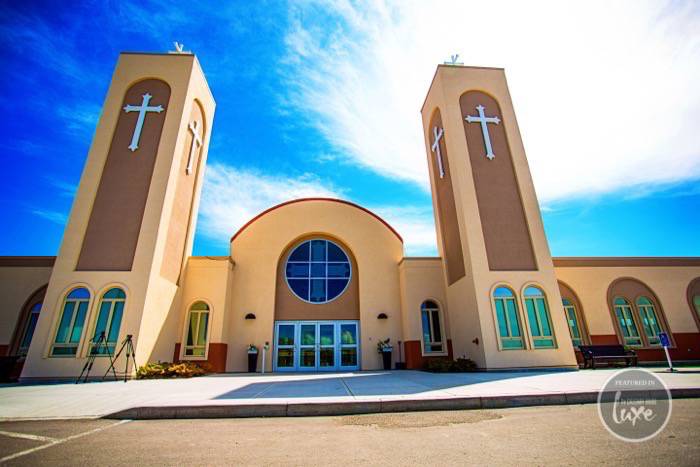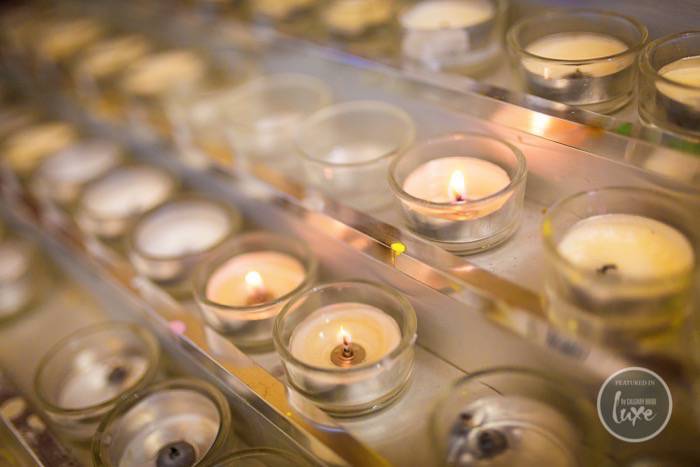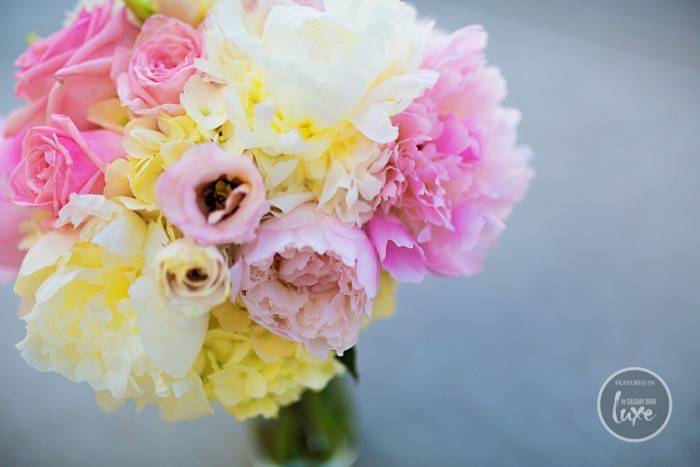 Our faith is important to us, so we wanted to be married in our church. For our reception in the evening, we wanted a beautiful venue with character and class, and a vintage car to complement. We wanted to have something to look back on that was timeless. It was important to keep things clean and simple. John chose a classic black tux, and Mary-Anne chose a white dress with a unique, detailed bottom and just the right amount of bling on the belt. We kept our colors neutral by using ivory and champagne gold. We wanted the decor to be elegant, using beautiful lush peonies in the bridal bouquets, chiavari chairs, and centrepieces of baby's breath like a cloud at each table. We wanted it to be a fun day for everyone with great food, drinks, music, and celebration! As far as we're concerned, our wedding was our dream come true!
From the planner/designer (Cathy MacRae):
Right from the beginning, Mary-Anne and John had very specific ideas about their wedding. Culture and tradition were essential components along with a look of classic and timeless elegance. They had chosen the Fairmont Palliser knowing the history and grandeur of the venue. The Crystal Ballroom already had a personality all its own. They wanted to add to it, not detract or take away. Embossed champagne gold table linens and gold Chiavari chairs added to the elegance along with taller centerpieces of gypsophilia (baby's breath) to draw the eye up towards the detailed scrollwork on the ceiling.
The bride and groom's Egyptial heritage played a dominant role in the day's celebration. Orthodox wedding ceremonies are steeped with cultural rites and traditions handed down from generation to generation with great symbolism and meaning. Afterwards, guests headed to the reception where incredible food from the Palliser and great music from Pez Productions ensured that guests had a wonderful time and kept the party going long into the night!