Wedding flowers are one of the most joyous parts of planning your wedding. Joyous feels like the most appropriate word to describe them too! Flowers are a delight to the olfactory senses, with the most delicious scents that awaken different emotions. With vibrant colours, and nature's detailed design work, flowers are mini-works of art that can grace your home any time of year.
As beautiful as nature made them, when it comes to creating a floral arrangement, it requires a delicate blend of artistry, creativity and expertise. The team at Calgary wedding florist Creative Edge Flowers are divine floral experts. Lead by owner Rhonda Fernado, this team has been creating Calgary wedding florals with utmost love for almost 20 years. With an eye for the natural beauty and grace that mother nature brings to every flowers, Rhonda and her team are an amazing match for couples planning their Calgary wedding.
Today we're featuring a beautiful wedding inspiration shoot that Rhonda and her team at Creative Edge Flowers were an integral part of. Photographed by Tess Lucas Photography and designed by CNC Events, this summer inspiration shoot is filled with lavender and purple flowers, enough to make us swoon with delight! With their incredible tablescape florals and awe-inducing ceremony floral design, you'll love seeing how Creative Edge Flowers makes Calgary wedding flower designs come to life! Meet the entire Creative Team and hear more from the photographer after the jump!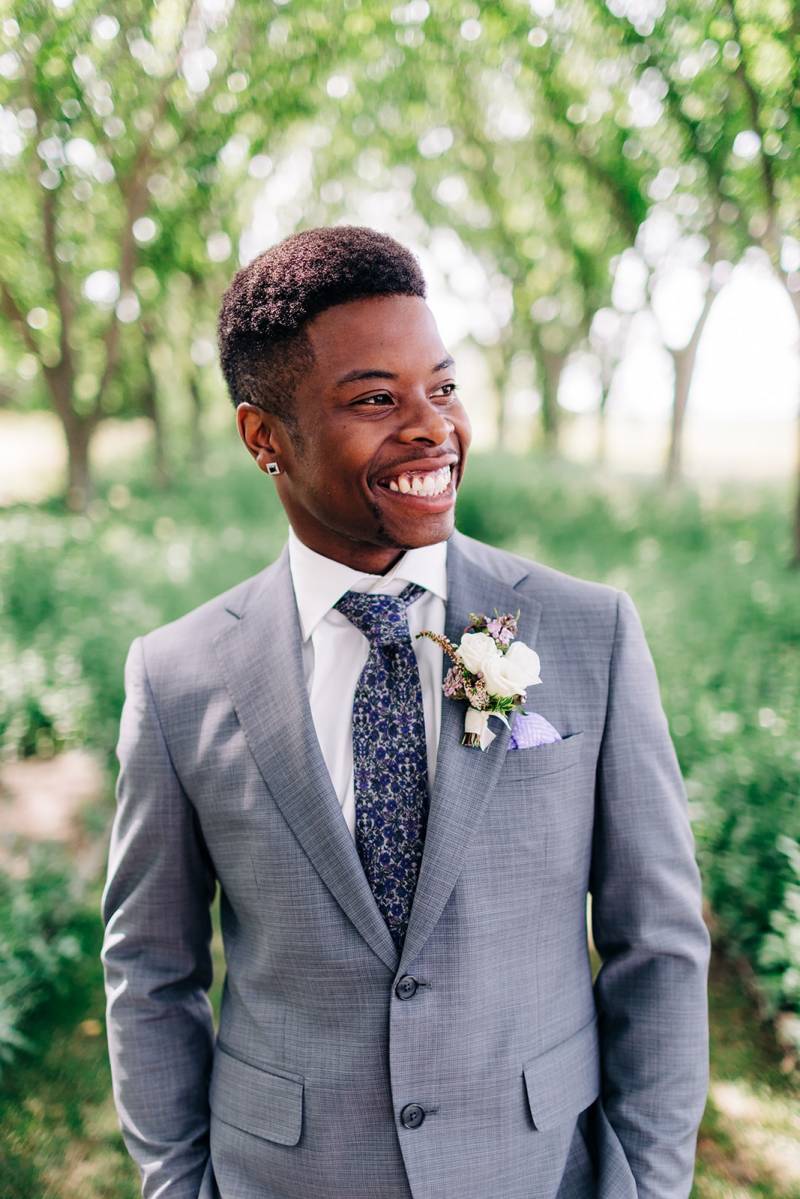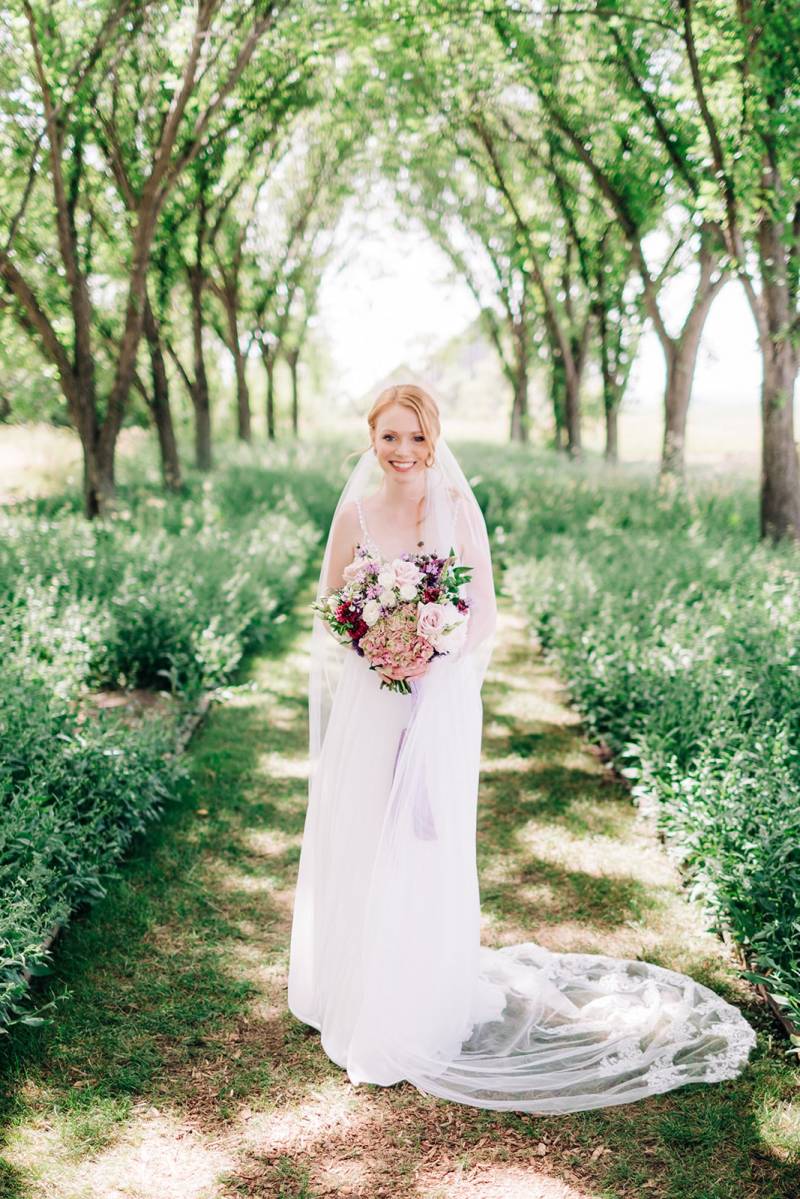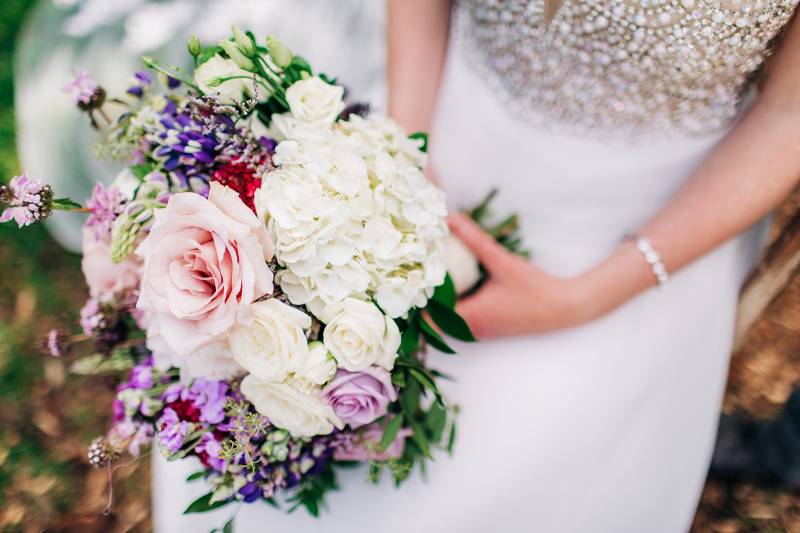 From the photographer:
When it comes to summer weddings, there is nowhere more charming than the country gardens of the Coutts Center for Western Canadian Heritage. Only 45 minutes south of Calgary, it truly is the perfect escape from the city, and a quaint yet stunning place to share your vows.

We wanted to compliment the natural beauty of the lush greens and tree-lined pathway with lavender hues and pastel coloured florals. Vintage china placed on the rustic wooden table keeps with the hearty heritage of the venue, while maintaining an elegant feel.

Keira is wearing a stunning gown with beading & pearl details, and gorgeous jewellery by local designer Joanna Bisley. Tylers boutonniere and pocket square are perfectly paired to keep with the lavender theme while still being masculine.

We wanted to showcase many of the venues unique spaces. Including the grey-stone ceremony space, the mesmerizing archway of trees down the pathway (perfect for a wedding party to walk down the aisle!), and the fun live wall which reads "I wanna grow old with you". Here we featured a classy yet quirky barcart from The Dish And The Spoon, which included some brown buttered blondies and moscow mules - What better way to cool off from the heat of a mid June wedding? Yum!