Can we have a moment for how cute Jenn and Kieran are?! Even when they're frolicking through the snow, they are clearly doing some major belly laughing! Together with their Calgary wedding photographer Teller of Tales Photography, these two braved it out in our snowy shoulder season for a super cute mountain engagement session. These two met 8 years ago the old fashion way, at a party at a friend's house and Kieran popped the question on their 8 year anniversary trip to Mexico. Their Spring engagement session in the snow is the perfect pairing for their upcoming Fall wedding - hear more from the photographer after the jump!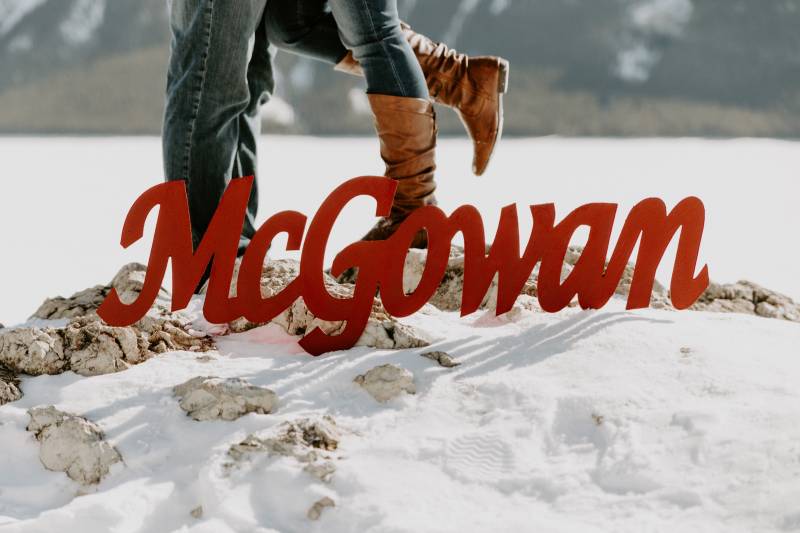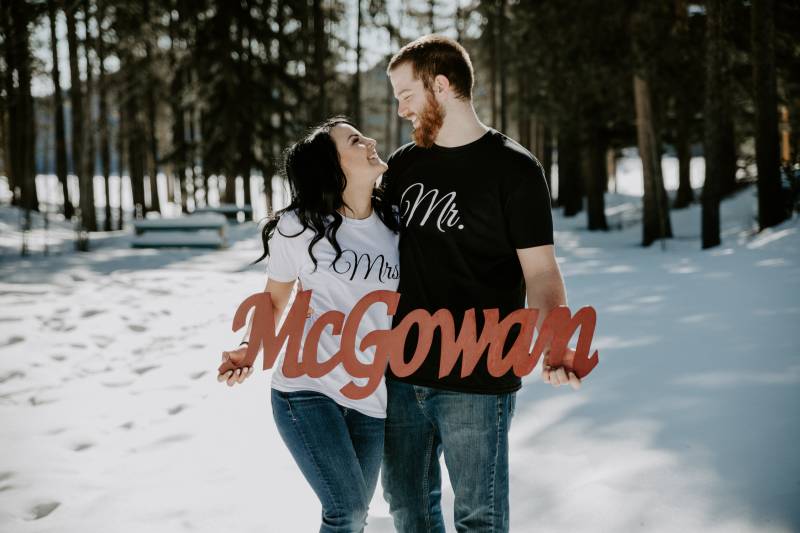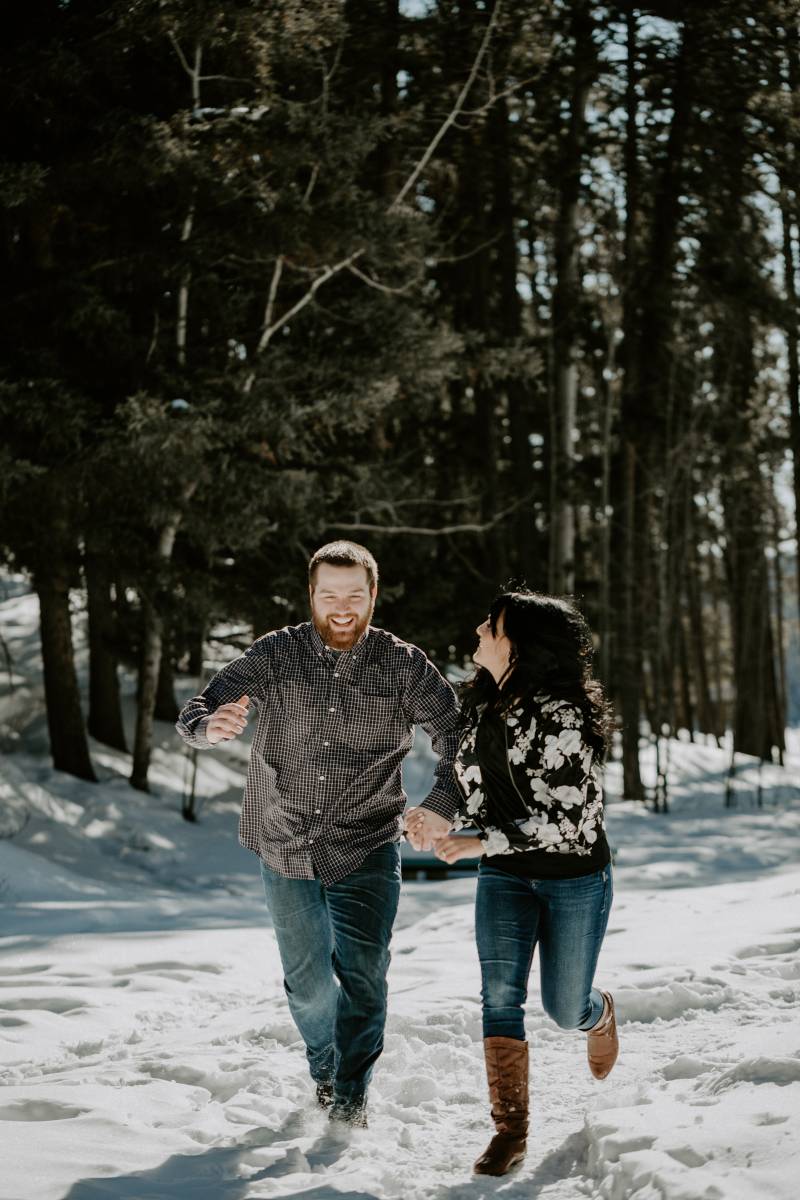 From the photographer:
For Jennifer & Kieran's engagement session we headed out to Lake Minnewanka in Banff. Now being March, we knew there would still be some snow, but wow, some is an understatement. In some areas, the snow drifts were so deep that it would come up past your knees. We had a lot of fun with these two, lots of laughs & smiles – we can't wait for their wedding in the fall.