Thursdays before Long Weekends always give us butterflies in our tummies - so much fun and excitement on the way, and the sunshine that we're having today is making us even giddier. So today's Real Wedding from Ashley Daphne Photography is the perfect share - from gorgeous Calgary bride Catherine's ruffled ballgown to the dove grey and fuchsia pink colours throughout the day, it is the perfect way to kickstart what is sure to be another gorgeous weekend in Southern Alberta! Meet the entire Creative Team and hear more about what Ashley of Ashley Daphne Photography had to say!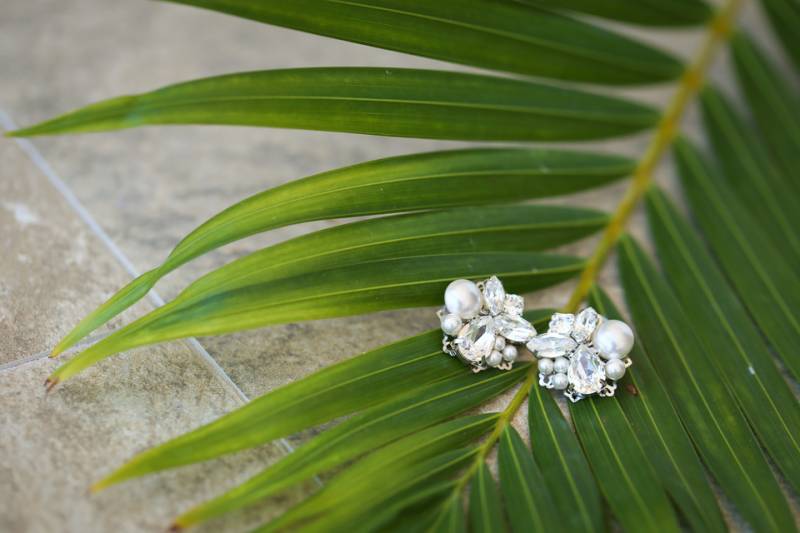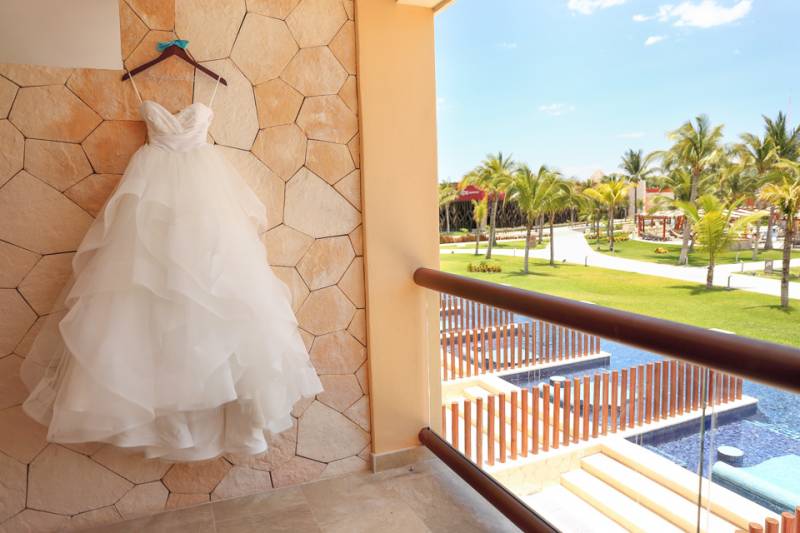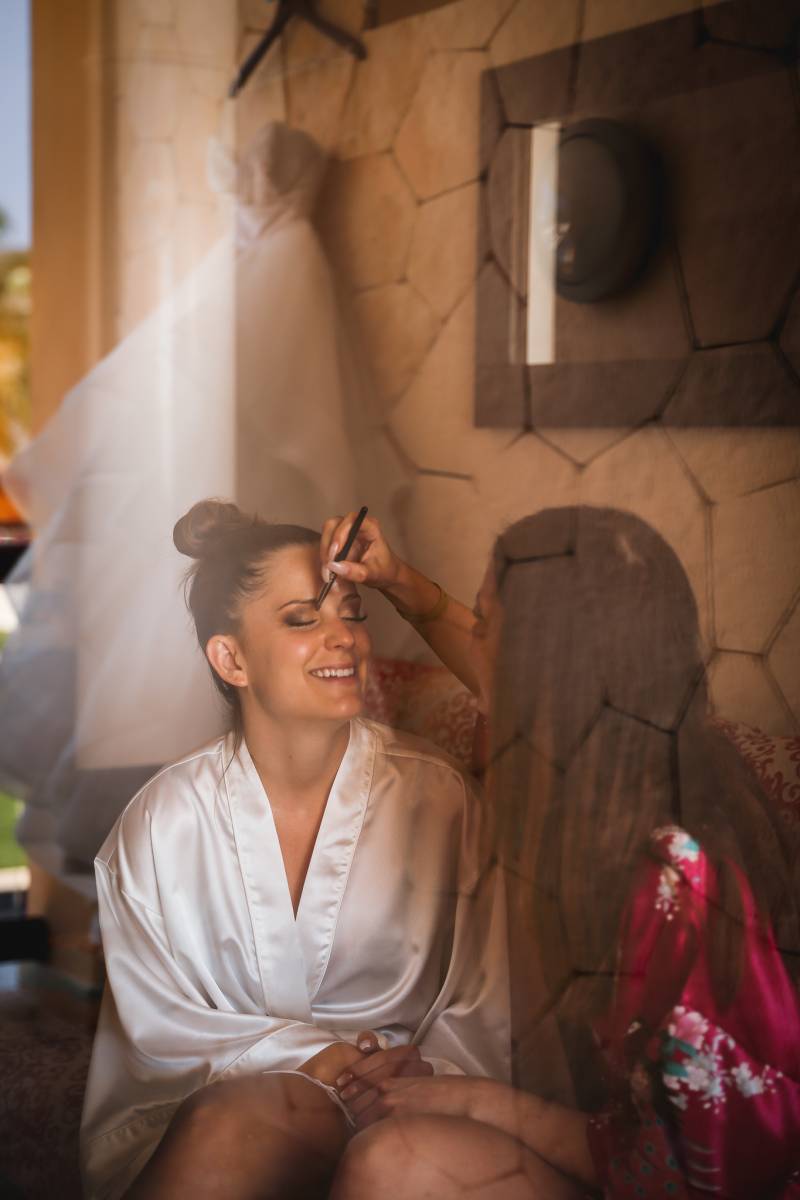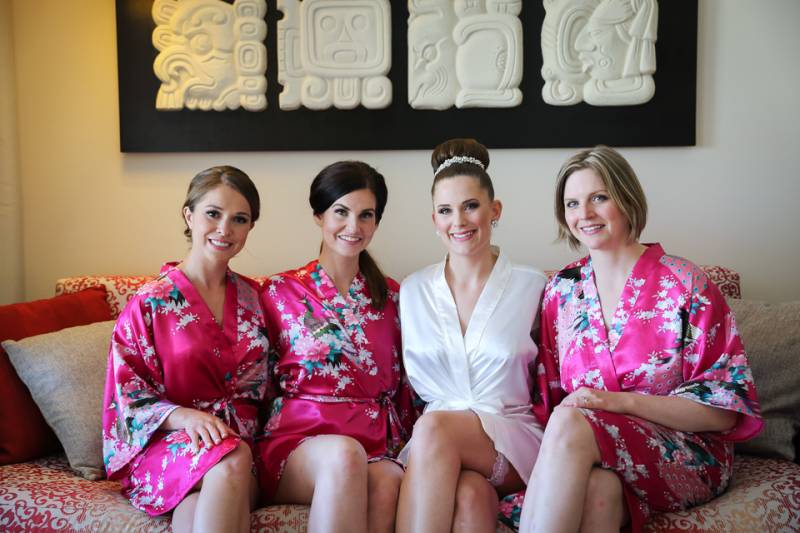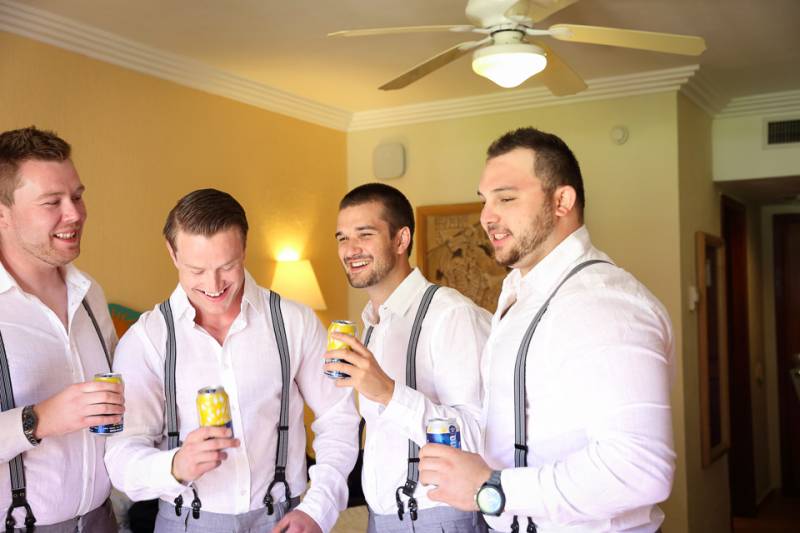 From the photographer:
Davey & Catherine are friends of my husband, Jeff, and I which made it an absolute joy to photograph their wedding day and celebrate with them for a week in the Mayan Riviera! When looking at all the options for a wedding, the couple just couldn't resist the idea of spending a whole week at a resort with their closest friends and family. Through the flights, meals, daily work-outs, and hanging out on the beach, Jeff and I got a chance to know their friends and family. It was immediately evident that Davey & Catherine were there with incredible people who knew how to have a good time. Having a destination wedding allowed for the wedding day to be stress free and more about, as Catherine put it, "dancing the night away," which we all did!
The wedding day began with everyone getting ready to look their best - the groom hitting the gym and the bridal party sipping champagne in pink robes, helping each other with make-up. It wasn't a surprise at all to see that Catherine had thoughtfully wrapped gifts of jewelry for each of her bridesmaids and flower girls. Finally, the ladies tied up their dresses, added the 'bling' and were ready for a golf cart ride to the secluded beach ceremony where Davey and the guests were waiting. The ceremony was small and intimate yet overflowing with love and support. Catherine walked arm in arm with her mother and father down the isle of pink sashes and beaming guests. Standing under palm trees and a fabric draped arch, Davey and Catherine shared laughter, tears, and their first kiss as Mr. & Mrs.!
Davey & Catherine were completely relaxed and playful in their pictures, enjoying every wonderful moment of their long awaited celebration. The rest of the day was a party, just as they had hoped. Speeches included singing, the flower girls were playing pranks on the newlyweds, and the dancing continued into the night. Being able to celebrate Catherine & Davey's marriage while capturing their day was an honour and an absolute blast! It would be amazing to re-live it all over again.