For many brides, table decor is what wedding dreams are made of. But when it comes time to actually design a tablescape, it can turn into a greater challenge than anticipated. Today we're welcoming Michaelle LeManne Lamb of NINA Weddings & Events to the blog and she's sharing her top 5 tips for wedding table decor.
When designing your reception space, your tables and settings are at the forefront of the guest experience. Here are 5 surefire ways to wow your guests and bring your personality to life.
It's a Colourful Life
Nothing adds punch quite like big pops of colour. Whether dramatic monochromatic spreads or using highly contrasting shades in your linens and accessories, colour equals drama.
On a budget: When renting linens, the same colour will often be available in many incarnations. Look for 'signature' or 'standard' fabric options to keep costs down.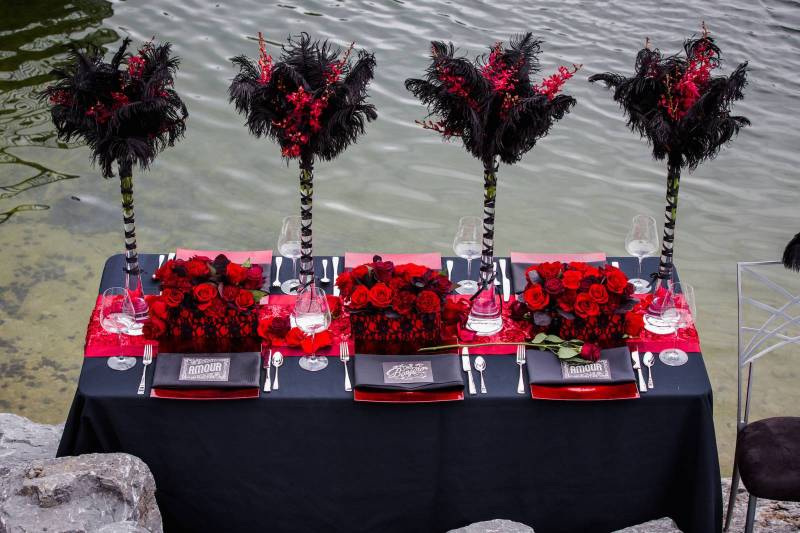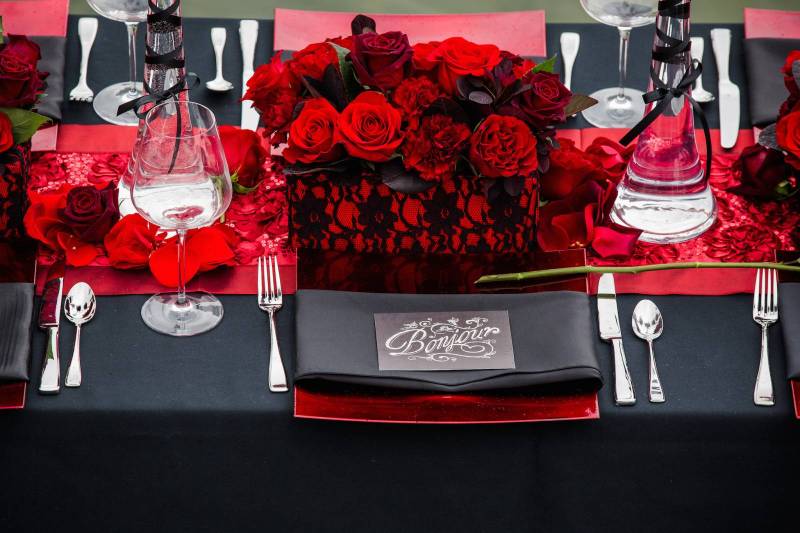 Get Your Sparkle On
With metallics a big part of bridal trends, try sequined tablecloths, slick silver or gold glasses (think Moscow Mules), candleholders, vases, rose gold silverware and more! There is no such thing as too much shine or sparkle!
On a budget: Look for adding a touch of twinkle with accents such as glittery runners or bejeweled napkin rings.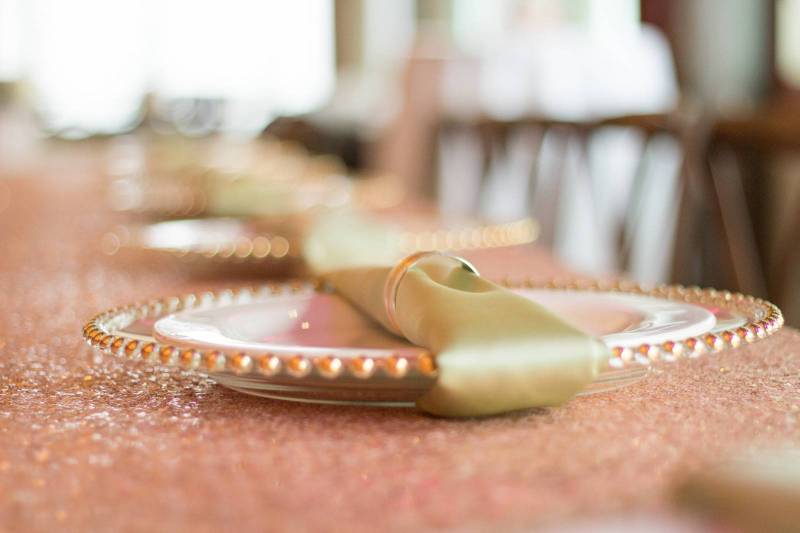 In Full Bloom
We are big fans of fresh flowers for that extra elegant, romantic touch. Yes, flowers can be a significant expense, but the effect of a perfectly created piece of living art has no equal.
On a budget: Talk to your planner or florist about using blooms that are in season to lower the cost. Also, most florists offer rentals of their vases at a fraction of the total cost of purchase.
Night Light
Ladies, we all look fabulous in the soft glow of candlelight. Reason enough. Reason two? Theatrical melodrama. Think various heights, shapes, and colours to engineer a dreamy reverie-like atmosphere.
On a budget: Big box stores like Ikea carry a multitude of candle colours and sizes that would fit into any wedding décor. Look at the end of holiday sales to stock up on certain colours.
Think Outside the Box
Who said flowers or candles have to adorn table centers? How about cake? Or your favourite magazines? A bibliophile? Easy. How about your favourite books stacked creatively in the center? Have a green thumb? How about small tree topiaries? Take what inspires you and run with it!
On a budget: The sky is the limit here as you are only restricted by your imagination! If you like it, do it! Chances are points for originality will be awarded by your guests in spades!