We're so excited to welcome our friends from Heritage Park as Guest Bloggers on Confetti, celebrating everything about this iconic Calgary wedding venue!
Heritage Park is a cherished institution for countless Calgary residents. Many of us have fond memories of exploring the Park in the summer as a child, or participating in an exciting field trip there as a student. As we grow, Heritage Park can play a different role in our lives - with its 12 vintage venues, it hosts numerous types of events, some of the most memorable of these being the weddings of those Calgarians who hold the Park so near and dear to their hearts. While Heritage Park is open for the public to explore every spring and summer, we welcome brides, grooms, and their esteemed guests year-round.
Heritage Park is one of Calgary's little known gems when it comes to hosting weddings of all sizes or budget, any time of year. Situated on the banks of the Glenmore Reservoir, Heritage Park weddings take place in one of the most secluded spots in the city, offering a picturesque retreat for you and your guests. The spectacular fall foliage, springtime bloom, untouched blankets of white snow in the winter or pristine historical gardens at the height of the summer transform the landscape of Heritage Park through all four seasons. It's the perfect backdrop for a bride and groom, matching the vision of their perfect big day no matter the time of year.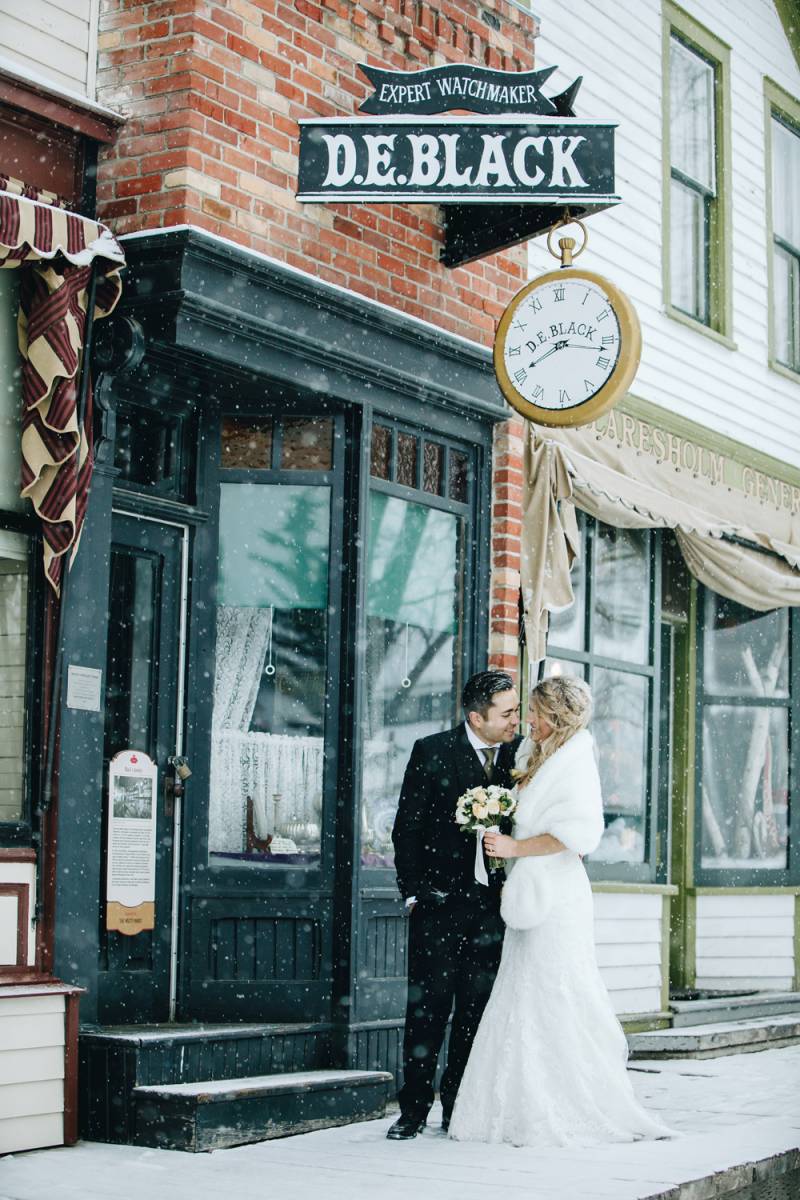 Two of our lesser known wedding venues - not for their lack of character or charm - offer the ideal setting for an elegant, romantic wedding in central Calgary;
The lavish Founders' Lounge is located on the west side of Gasoline Alley. It was initially exclusive to the Donors and Founders of Heritage Park, but in more recent years, it has been made available to the public for private event rentals. Designed in the spirit of a Gentlemen's Club and in keeping with the design of iconic cocktail lounges of the 1930s, its private patio offers the perfect outdoor compliment to the rich, elegant finishes the interior space has to offer. The oversized fireplace is the perfect location to warm up with your family and friends on a cold winter day as you celebrate. These distinctive touches contribute to making the Founders' Lounge your ideal venue regardless of the season.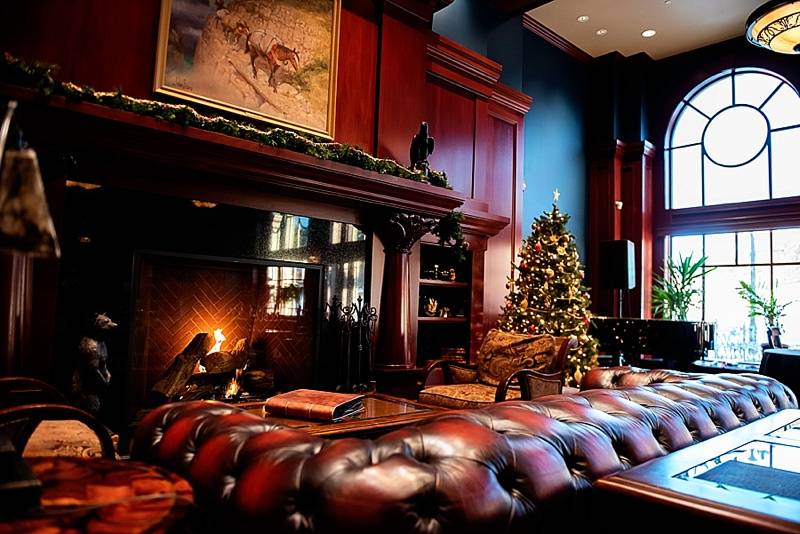 The Canmore Opera House is located on a quiet corner of Main Street within the Park, bordered by a wooded area on one side, and the vibrant Cottage Hospital on the other. Hailing from Canmore, this original structure was relocated to Heritage Park in 1964. In its heyday it hosted grand parties on Wednesdays and Saturdays, with famous guests such as Ginger Rogers and Jack Benny driving in from Banff to see the world's only log opera house. The Canmore Opera House continues to be popular on Saturday evenings, hosting intimate wedding receptions within its vintage log cabin structure.
These two venues offer a little snippet into what you can expect to find on the 127 acres of immaculate grounds at Heritage Park. Each of our numerous event venues offers its own unique, differing personality and distinctive backdrop to flawlessly compliment any style of wedding. Following your perfect wedding, you can feel good knowing that you've supported a registered charity. All of the proceeds from your wedding or other special event at Heritage Park are used to preserve artifacts, maintain our steam trains, care for our livestock and so much more!