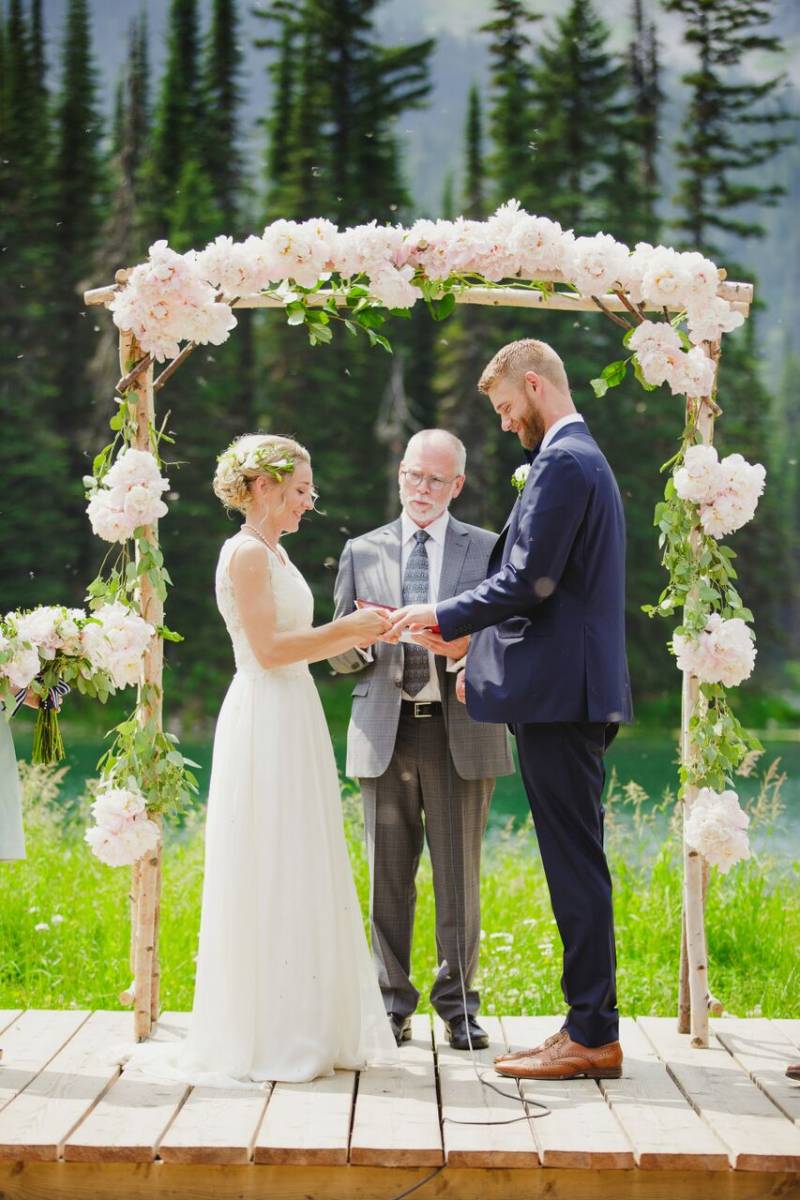 When choosing music for your ceremony, hiring a live musician is infinitely more elegant than using a sound system. Professional musicians are trained to adapt to any situation, such as inconsistencies in the timing of your procession. They also add a tasteful pause for your officiant to say "Please rise," just before you and your betrothed make your way down the aisle. They can also incorporate other cues into your procession at your request. When you get to the point of finalizing your list, do be sure to note the lengths of the songs. Your wedding planner will need to know this information then composing a time line for you and your guests.
Prelude
The Prelude to the ceremony usually consists of 20-30 minutes of music while the guests are being seated.
Processional
The processional can be one or two songs, depending on whether you want your bridesmaids to walk down the aisle to a different song than you.
Ceremony
The ceremony selection is the ideal time for musicians or soloists to perform, during the signing of the paperwork or as an interlude during the ceremony.
Recessional
Once the officiant announces the bride and groom as husband and wife, the recessional takes the bride and groom down the aisle, or when the party commences.
Dinner
During the dinner it is always nice to have music playing that will not interrupt conversation.
First Dance
If you choose to have a dance, you will want a song for your first dance that means something to you and your partner.
Second Dance
A song is usually chosen for the second dance which includes your parents, family, or wedding party.
Bands and DJ's are typically contracted for four or five hours, however if there is any question about the length of time they will be needed be sure to book extra time just in case. Also don't forget that your band or musician will need to take a break during the night, so think about how to fill this time. Consider having your DJ to play a compilation, have some entertainment, or perhaps do some toasts during this time.
And because today's post is all about music, one of Calgary's top wedding DJ and entertainment groups, Starlite Sales & Rentals has put together a playlist to totally inspire you. Grab your ear phones and enjoy these tracks to get you through your Wednesday!