Did you know that every year there are approximately 180,342 weddings held in Canada? And at every wedding, there are hundreds (if not thousands!!) of flower arrangements that inevitably end up in the garbage. That's THOUSANDS of pounds of floral trash that ends up in the landfill, an excess of trash and methane gas that our atmosphere does not need. An average wedding or special event can contribute up to 400 lbs of floral waste - not good!
But your gorgeous arrangements don't need to end up in the trash and seriously, you worked SO HARD choosing them! Time and talent went into putting them together - your event might only be one night, but your flowers can live on for days afterward, thanks to ReBLOOM.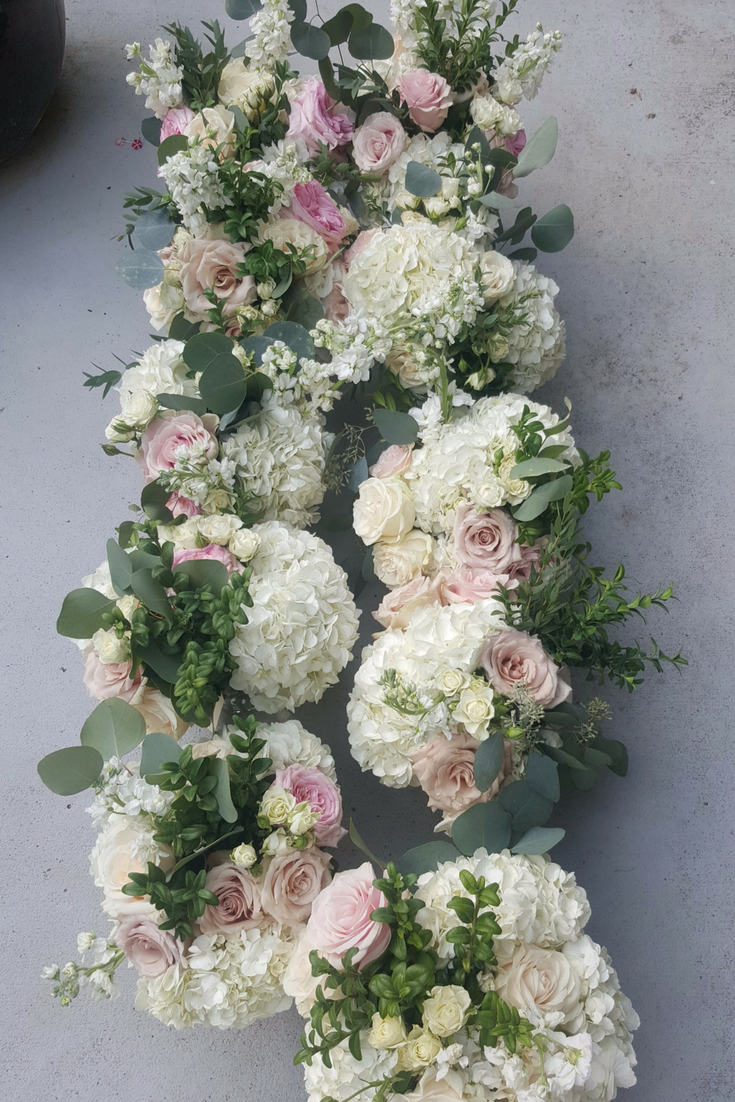 ReBLOOM is Canada's first flower recycling program. Instead of throwing your arrangements out with the trash, where they would immediately be taken to the landfill, ReBLOOM picks up your loved centrepieces, bouquets, and floral decor items, and carefully transports them back their studio. There, your arrangements are carefully reconstructed and donated to your choice of local charities and community organizations, like homeless shelters, retirement homes, children's hospitals and nursing homes.
When your flowers arrive at their new homes, the impact they have on the residences and clients is profound.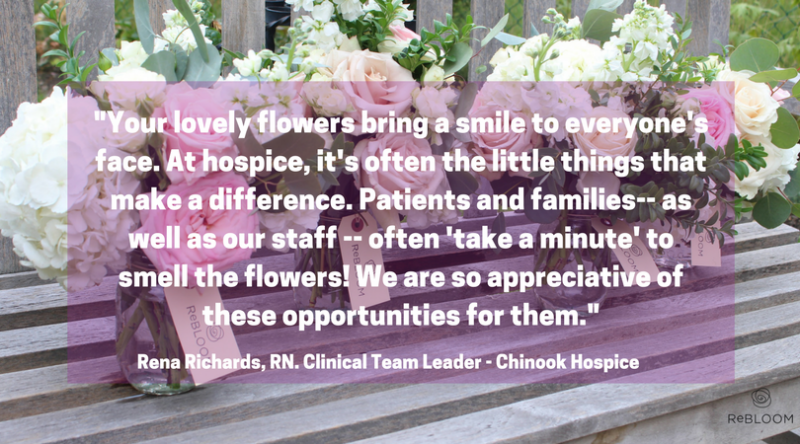 ReBLOOM is an eco-friendly, green wedding solution for your flowers. There is no need for your blooms to end up in a landfill when they could fill and enrich the lives of those who need it most. Operating across Canada ReBLOOM works with florists in every city, and will ensure all your rental items are returned in pristine condition. A no-hassle service, all you have to do to take this extra step towards an eco-friendly wedding is contact them to make them a part of your big day.